Serie A: Fiorentina striker Giuseppe Rossi ruled out of season opener with knee problem
Last Updated: 19/08/14 1:20pm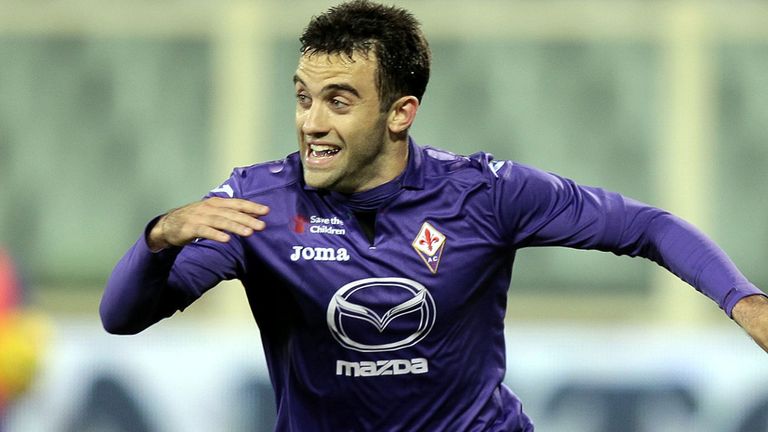 Fiorentina striker Giuseppe Rossi is set to miss his team's Serie A opener at Roma on August 30 with a knee problem.
The Italy international hurt his right leg in training last week, although tests have ruled out more serious damage.
A statement from Fiorentina read: "The tests done have excluded any muscle injuries in his thigh.
"However, the exams did reveal signs of excessive pressure being put on his right knee.
"The player will rest and receive appropriate treatment for at least seven days before undergoing further tests."
Rossi missed four months of last season with a right knee injury before returning to play in May.
The 27-year-old had already undergone two operations to reconstruct cruciate ligaments in his right knee.
"I am sorry for him," Fiorentina coach Vincenzo Montella said to Gazzetta dello Sport. "He knows he has to live with these problems.
"Fortunately, it's not something serious."