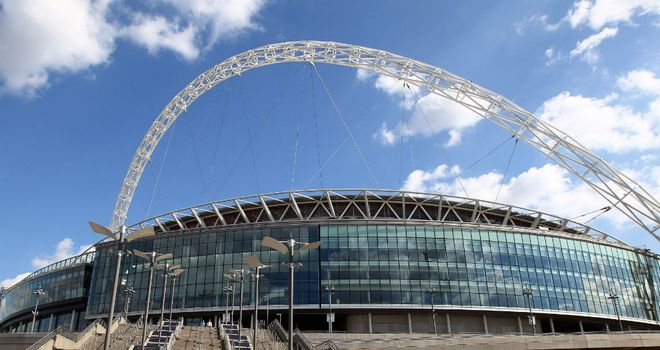 The Football Association has announced England Women will play at the new Wembley Stadium for the first time in November.
Mark Sampson's side, who qualified for the World Cup with a 4-0 win over Wales on Thursday, will play Germany on Sunday 23 November.
Current European champions Germany are second in the FIFA world rankings and Sampson believes they will provide a stiff test as England prepare for Canada 2015.
Sampson said: "It's a really exciting opportunity for the team to take on the European champions. 
"To test ourselves against teams of Germany's calibre is important for the development of the team in the lead up to the World Cup.
 
"Everyone at the FA has worked really hard to give the team the opportunity to play at the home of football and it's fantastic that we're getting the chance to do so. 
"This is something many people within the women's football community have hoped for and now it is a reality, it really will be an historic milestone and platform from the women's game in England.
 
"I really hope that supporters and football fans will come together to celebrate a fantastic occasion and cheer on the team."
England captain Steph Houghton added: "Playing for your country at Wembley is what you dream of as a child and it's so exciting to know that we're going to be stepping out onto the pitch at Wembley again and this time in an England shirt.
"Bringing a women's match to Wembley is such a huge platform for us as footballers and for the game in general. 
"Speaking with the girls, we can't wait to play at Wembley and in a really competitive match against Germany, who are an excellent side. Hopefully we'll have a big crowd and a great atmosphere."
The game will be the first time a women's football match has been played at Wembley since the 2012 Olympic Games. 
Kelly Simmons, FA director of national game and women's football, said: "The FA has been working to bring a women's game to Wembley for some time now and we feel, with qualification secured and the growing interest and momentum around the women's game, there has never been a better time for England Women to play here.

"Having women's football matches at Wembley during the Olympics has had a massive impact on the women's game here, and I know it was a really inspiring time for the players.
"It's a great opportunity for fans to come and celebrate World Cup qualification with the team and for the players to play at the home of football, which will hopefully help prepare them to do well on the world stage next summer."