Kick it Out's Paul Mortimer criticises LMA for brushing off discrimination as 'banter'
Last Updated: 23/08/14 6:54am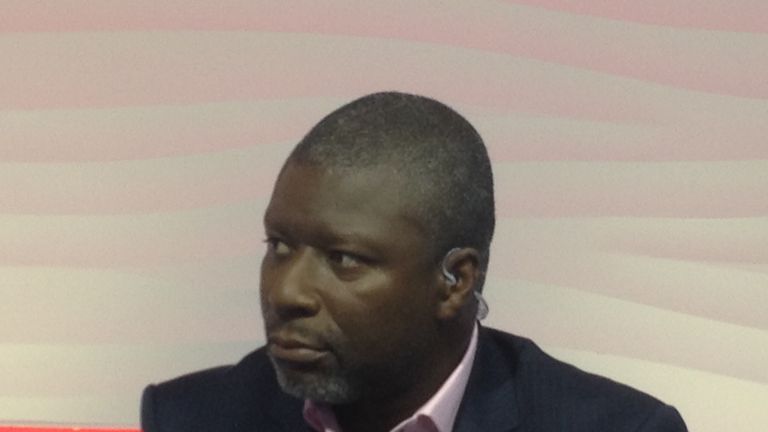 Kick It Out's Paul Mortimer has criticised the League Managers Association for using the word 'banter' to describe discriminatory messages exchanged between former Cardiff manager Malky Mackay and his head of recruitment Iain Moody.
The pair are under investigation by the Football Association after Cardiff chairman Vincent Tan submitted a dossier of thousands of text messages allegedly of a racist, sexist and homophobic nature.
Mackay has apologised for the messages and says he will assist with the FA's investigation but the LMA has fallen under scrutiny for dismissing them as "friendly text message banter".
Kick It Out's professional players engagement manager Mortimer told Sky Sports News HQ: "The whole thing has been disappointing.
"The term banter is one people will latch on to because it's very broad and covers so many terms and uses of vocabulary.
"The one thing I'll say about the word 'banter' is that I don't think you'll find victims accepting they have been the victims of 'banter'.
"What this statement also shows is that everyone in football, from top to bottom, is in need of education so they understand that this type of vocabulary is not acceptable.
"It has an effect on the people who are on the receiving end and it's not nice for the victims to deal with."
The LMA has since issued a second statement apologising for the wording of its original press release, describing it as "inappropriate", and it insists it did not intend to "trivialise matters of a racist, sexist or homophobic nature".
But Mortimer believes the LMA's mistake only further highlights that authorities across the game are also in need of education regarding matters of discrimination.
"Us in Kick it Out are in a place where we can assist the authorities and guide them to help make sure that everyone has an understanding of these terms," he said.
"This type of vocabulary and this type of discrimination is unacceptable in the game we love.
"What we really do want is for the FA and people at the head who deal with these situations to do so effectively. If it's dealt with properly, hopefully the outcome will be positive. 
"The concern is that in trying to stamp out discrimination, these messages are somewhat covert in nature. We really don't know people's prejudices and biases because they're hidden and it makes it incredibly difficult to stamp them out."
Eric Najib of gay football club Stonewall FC told Sky Sports News HQ that he was astonished by the LMA response but he is not sure that Richard Bevan should resign from his chief executive post.
He said: "I not going to say anyone should lose their job but something needs to happen as to why Mr Bevan has been allowed or authorised to come out with these comments when he doesn't even know the exact nature of the messages between Mr Mackay and Mr Moody.
"I find it astonishing that in this day and age that we can just file everything under the word banter and excuse people's actions using that title.
"It is quite surprising to hear that here we are in 2014 and still talking about people sending each other messages of a racist or discriminative nature."