Premier League: Brendan Rodgers says Manchester City were better than Liverpool last year
Last Updated: 25/08/14 6:04am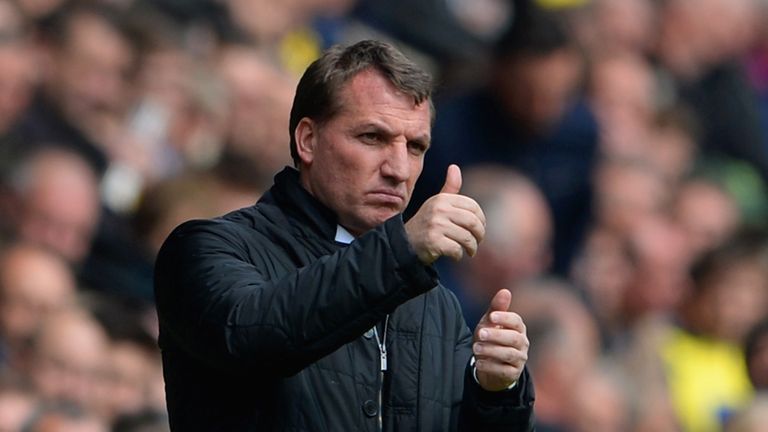 Brendan Rodgers says he has no complaints about his side finishing runners-up to Manchester City in the Premier League last year, insisting last season's champions proved they were the better side.
Liverpool make the short trip to the Etihad Stadium on Monday to take on City, live on Sky Sports 1 HD.
Rodgers's side were ahead of City with three games remaining last year but saw their title challenge fade after losing at home to Chelsea and drawing at Crystal Palace.
But Rodgers insists has no regrets about how the season finished for Liverpool and is expecting Monday night to be another titanic battle against Manuel Pellegrini's men.
"Of course, we'll look at it and think we had a great chance (to win the title last season), but it wasn't meant to be," Rodgers told Sky Sports.
"I can have no complaints. The league is won after 38 games and they won it by two points. They were the best team.
"They've been fantastic in the league for two out of the last three years. They pipped us last year but we had two fantastic games against them. It's going to be a tough game they've done really well, they've got lots of wonderful, experienced players in their ranks.
"They've been put together to win and that's what they've been doing. Manuel has done a great job coming in last season and managing that group.
"Obviously they want to win that title and they're hungry for success. We know every game, certainly since I have been at Liverpool, has been a great game and always a difficult game and we'll expect another difficult game."
Rodgers insists the target for his side this year is to lift a trophy and consolidate their position in the Champions League for next season.
"I think keeping the club in the Champions League is important for the club's sustainability to grow again. That is vital for us," he said.
"For us we want to win a trophy this season. We've spent two years building a real solid environment here, a really exciting structure and we'll take that into the league.
"But really this group now, we want to go on and see if we can go that extra mile get a trophy and do the best we possibly can in the league."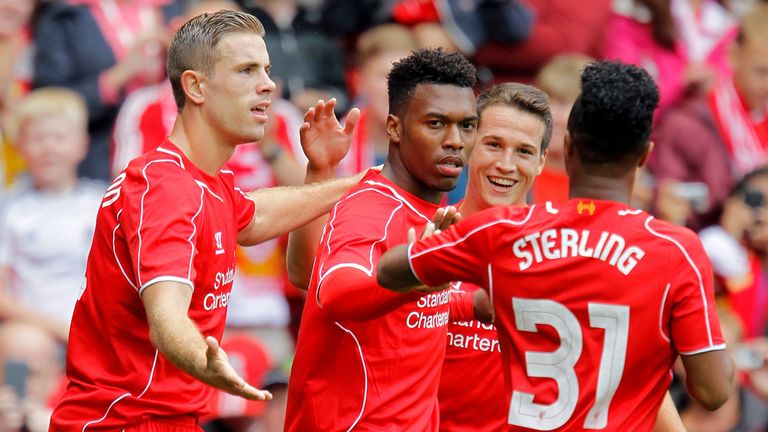 Rodgers admits Daniel Sturridge and Raheem Sterling will be vital for Liverpool if this season is to prove a successful one.
"They're two wonderful talents," he said. "If you look at them individually, Daniel was supposedly a problem player when he was coming to Liverpool, had an attitude problem and had all these issues around his game.
"I found him anything but. He's a wonderful talent and scoring 36 goals in 50 games for Liverpool is an incredible record. He's got all the tools to be a top world class player.
"Raheem Sterling is a really exciting player. At 19 years of age he has no fear in his game and he's improved his game.
"He was an out-and-out  winger but now you see him moving inside, he touches the ball and he plays quickly so those two talents are big talents."