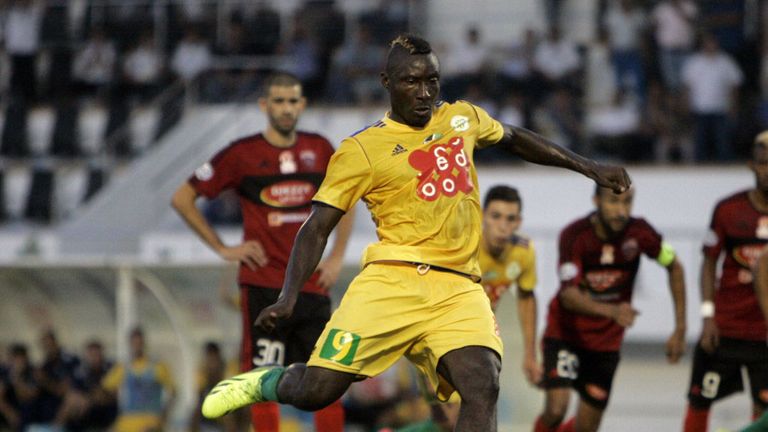 Algerian club JS Kabylie have been banned from playing at their home stadium while investigations into the death of their player Albert Ebosse take place,
The Cameroonian striker died after being hit by an object thrown from the stands at the end of JS Kabylie's 2-1 league defeat to USM Alger at the 1 November 1954 Stadium in Tizi Ouzou on Saturday.
The 24-year-old had earlier netted Kabylie's equaliser from the penalty spot before USM Alger went on to score a late winner.
The Confederation of African Football has said that Ebosse died of "a trauma caused after being hit by a sharp object leading to internal bleeding", while also confirming the first sanction against JS Kabylie, with the possibility of more to follow.
"After deliberations, the disciplinary committee ruled on the first of a series of measures against JS Kabylie," said a statement released by CAF.
"The committee decided that the club will play their championship games outside the Tizi Ouzou province whilst the 1 November 1954 Stadium remains closed until the outcome of investigations.
"These are the first sanctions, pending the outcome of various investigations. FAF and the LFP will study the case in the coming days for sanctions whether nationally or internationally since JS Kabylie, after placing second in the league last season have qualified for the CAF Champions League."