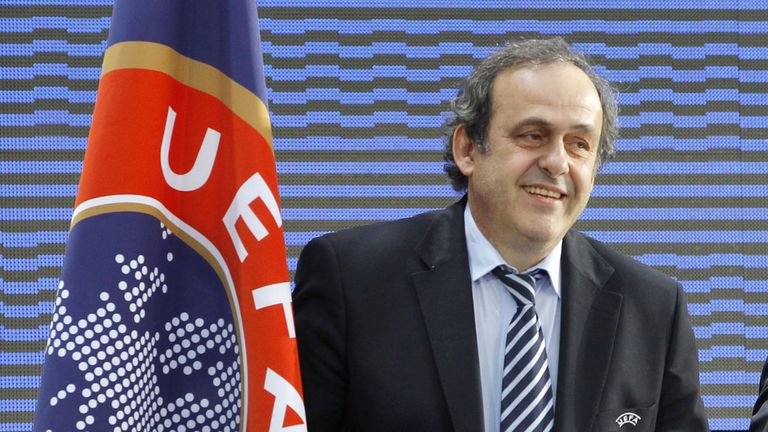 UEFA president Michel Platini will not run against Sepp Blatter for the FIFA presidency - a move which effectively gives the Swiss a free run at a fifth term in office.
Platini told UEFA delegates in Monaco that he had decided against standing for the FIFA post as he wants to continue his work as head of European football's ruling body.
The 59-year-old former France international told a news conference he felt passionately that he should stay with UEFA.
"This is the decision I have made. It is about what I want to do with UEFA," said Platini.
"Now is not my time, not yet. I want to complete what I have started and I want to go to the end of my contract with UEFA and if the federations wish I will still have a few years before this contract comes to an end.
"I have thought long and hard but I never managed to convince myself that I had to go to FIFA.
"I chose from the heart and on the basis of my passionate feeling."
It now looks unlikely that Europe will even put forward a stalking horse to run against Blatter.
Football Association general secretary Alex Horne said: "We remain of the view that Sepp Blatter has served his time in FIFA but the reality is Michel Platini was the strongest European candidate and we absolutely respect his decision not to stand.
"The other confederations have said they are prepared to accept Sepp Blatter so the mathematical reality tells me that to put up a token candidate would be a bit of a hollow gesture."
Platini however expressed alarm to UEFA delegates in Monaco about Blatter's plans to shake up the World Cup places - and said that rather than accept any cut he will argue for Europe's number of places to be increased from 13 to 15 for 2018 including hosts Russia and reigning world champions Germany.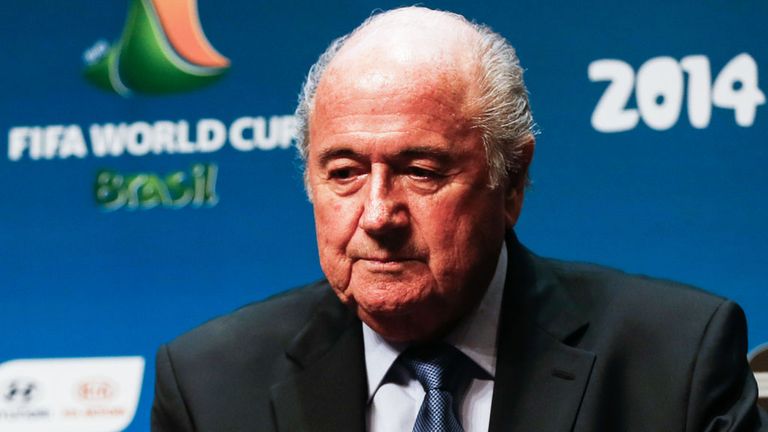 He said: "I have no intention to lose a single place - but ask for one more because we have the world champions. We had 15 in France '98 and my job is to ask FIFA for one more place."
European FIFA executive committee member Michel D'Hooghe welcomed Platini's decision not to enter a contest against 78-year-old Blatter.
"It was a very positive message - he said he would like to continue as UEFA president and I am pleased that it means that this time there will be no battle between FIFA and UEFA," said D'Hooghe.
Platini's decision comes as little surprise - standing against Blatter would have been an uphill struggle and would have meant the Frenchman not running for the UEFA presidency in March.
There is however certain to be continuing pressure from Europe for FIFA to carry out more reforms and Platini remains unhappy that Blatter, who was once his mentor, has reneged on his public promise not to stand for another term.
Five of FIFA's six continental bodies have already announced their support for Blatter, only Europe has publicly opposed him, but Platini insisted he had not bottled the challenge.
He said: "I can't be accused of being afraid of Mr Blatter as I stood against Mr Johansson, the incumbent UEFA president in 2007 and that was no mean feat, I proved my stuff then.
"I told Mr Blatter to his face that I do not support him any more, I still respect him even though I think he should leave his post."
Platini was also damning about Blatter and the one person who has come forward to say he will stand in the election, former FIFA deputy secretary general Jerome Champagne.
On Champagne, Platini dismissed his chances, saying: "I don't think there is much interest there."