Transfer news: Ronald Koeman doubts Andros Townsend will join Southampton
Last Updated: 29/08/14 12:19pm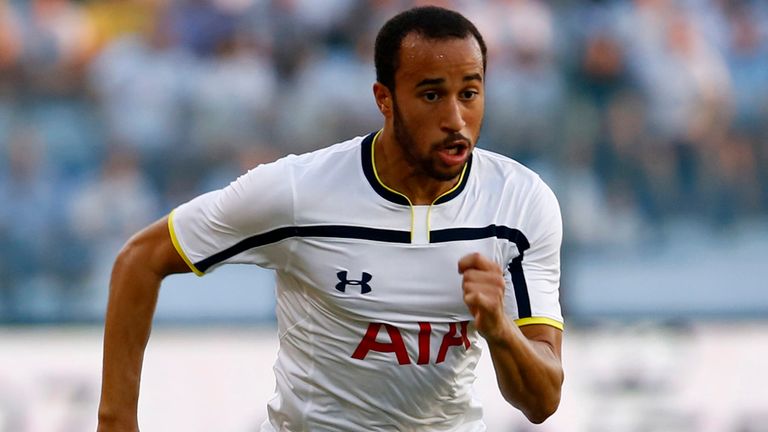 Ronald Koeman admits it is unlikely Southampton will be able to sign winger Andros Townsend from Tottenham before the transfer window closes on Monday.
Koeman was looking to the England international as a possible replacement for Adam Lallana, one of the many players to have left St Mary's this summer.
But former Southampton manager Mauricio Pochettino is reluctant to let Townsend leave, with Spurs set for a number of extra games in the Europa League, with the winger scoring a penalty in their win over AEL Limassol on Thursday.
"It's difficult because it's one of the players on our list, but it's very difficult and I don't expect good news about that," Koeman said.
"You can't say completely because this is football."
Before the deadline, Southampton head to Upton Park to face West Ham, looking for their first Premier League victory of the season.
After beating Millwall 2-0 in the Capital One Cup second round on Tuesday, Koeman is expecting another game where his side comes up against a physical opponent.
"West Ham are an aggressive team and play in a physical way, different to our philosophy," Koeman added.
"It's always difficult to beat that type of team, and it will be the same on Saturday. Winning in the league is always important because it's the best way to gain confidence.
"You can talk and you can believe, but points bring in a good feeling. We lost to Liverpool and it wasn't a good game against West Brom.
"We didn't make a lot of changes in the team because we are starting the season and we need to improve ourselves and get confidence.
"Saturday is totally different. It's the Premier League and West Ham away is different to Millwall away. You have to be prepared and we are prepared for Saturday."