Robbo: We took foot off the gas
Karl Robinson hopes MK Dons can find their killer instinct after they were let off the hook in a 2-0 win against Crawley.
Last Updated: 01/09/14 11:52am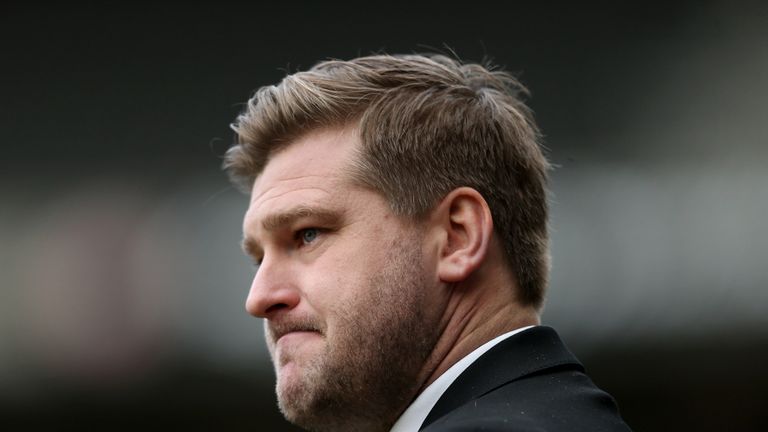 Karl Robinson hopes MK Dons can find their killer instinct after they were let off the hook in a 2-0 win against Crawley.
Fresh from thrashing Manchester United in the Capital One Cup on Tuesday, the Dons got off to a flying start and Dele Alli put them in front, but they went down to 10 men after the break when Kyle McFazdean saw red.
David Martin preserved the Dons' lead by saving Izale McLeod's resulting penalty before Benik Afobe added a second in added time, but Robinson admitted his players took their foot off the gas.
"That first half was sensational stuff and we really should have had a few more," Robinson said.
"But it's still a very young team and unfortunately they need to learn how to put teams to bed when you're on top.
"Our work ethic and togetherness has got us over the line.
"I thought for the first 30 minutes we were unplayable and I thought we really played Crawley off the park and then we missed chances and poor play.
"John (Gregory) has really got together a difficult team to play against, a really strong team littered with some quality players.
"It was a sending off (for McFadzean) but it was probably something he didn't have to do as I think he could have got back - it's poor defending.
"I'm really proud of the squad and we need to make sure we keep doing the right things heading into forthcoming games.
"We've rode our luck a little and we told them about Izale's strengths, he doesn't want it into feet, he wants it in behind so it's disappointing to concede a penalty in that way."
Crawley boss Gregory had a similar complaint to his opposite number, as his new-look squad continues to find its feet.
"They started very well against us, which is what we were expecting after the night which they had on Tuesday night," Gregory said.
"But after 15 minutes we settled down and played our way back into the game.
"We messed up the penalty which would have got us back at once each, but it's a recurring theme that I keep on talking about every single week - if it had just been based solely on performances I think we would have already been promoted.
"We played very well, certainly in the last three matches we have played very, very well. It's all about winning and we have to win.
"We'll have to sit down over the weekend and reassess everything and take a long hard look at everything we do, as we need to make sure on Tuesday night and Saturday that we take maximum points."
Breaking news, transfer gossip, line ups and goal alerts from your football club - delivered direct to your mobile. Sign up for Sky Sports Alerts