England boss Roy Hodgson confirms Jack Colback will miss Norway clash
Last Updated: 02/09/14 10:41pm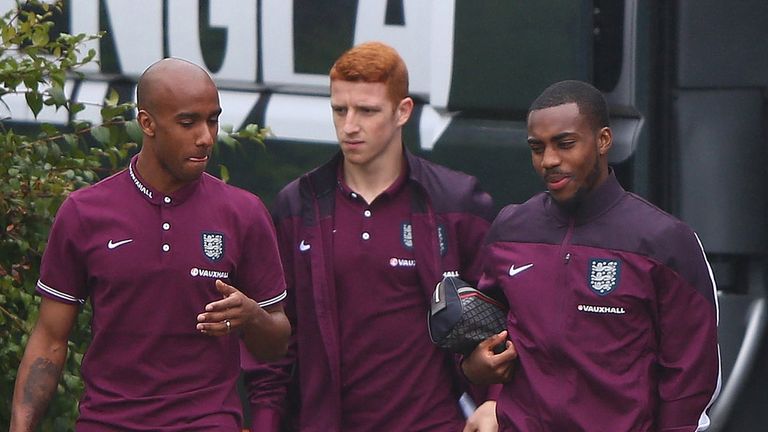 Newcastle United midfielder Jack Colback will be England boss Roy Hodgson's only absentee for Wednesday's friendly against Norway at Wembley.
Hodgson has revealed the new England recruit will miss the game due to injury and speaking at his pre-match press conference on Tuesday, he confirmed: "All but one of the squad are fit. Jack Colback is out of the game tomorrow.
"We were hoping he would recover but it's looking like it's come a day too soon for him."
Hodgson has also given first call-ups to Arsenal defender Calum Chambers, Tottenham left-back Danny Rose and Aston Villa's Fabian Delph for the clash, which comes ahead of the European qualifier against Switzerland on September 8.
Although he stopped short of naming his first XI, Hodgson revealed that no debutants would be in the starting line-up.
"It will be a young one. It will contain some interesting talents and has enormous potential," Hodgson said.
"There will be no-one making their debut from the start but there will be on or two players who won't have had many starts."
As for talk of a new era for England, Hodgson added: "We've only been together since Sunday evening but we seem to have crammed an awful lot into that period of time with our meetings and with our training sessions.
"I certainly get the feeling that the players can't wait, really, to kick off this new campaign and kick it off with an important and quite difficult game at Wembley.
"I am confident that the players are really ready to go and of course now it's all a question of when they cross the white line and the referee blows his whistle because all the talking in the world doesn't help you. It is what you do on the field that counts."
Regarding England's opening Euro qualifier in Switzerland, he went on: "We're still aware that the two-year journey is a longish one, one that you'll see an awful lot of changes within the team and in terms of the way the team plays and plays together.
"A lot of these players won't have played together particularly and a lot of them will be very, very new in their international careers.
"As time goes on, those things will improve, of course, but I can't disagree that this will be a good time to get two good results, two good performances and to show everyone my faith in the team is justified."
Wednesday's game against Norway is expected to draw a record low attendance at Wembley following England's miserable showing at the World Cup this year.