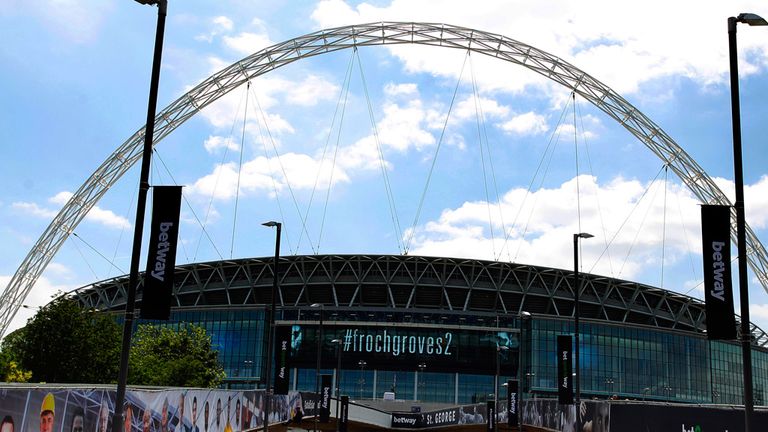 It appears Wembley is now favourite to host the climax of Euro 2020, following Germany's likely decision to bid for the event four years later.
The European Championship finals in six years' time are being staged in 13 different countries to mark the 60th anniversary of the tournament, with the FAs of England and Germany currently bidding to host the semi-finals and final.
But it now seems that Germany will step aside and allow England to host the finale to Euro 2020 in return for the FA's support for the 2024 tournament.
It also looks likely that England will bid for the 2028 competition and will receive German support.
Helmut Sandrock, general secretary of the German football federation (DFB) said: "We've spoken with them (England) about it, that they could hold off Euro 2024 and support our application.
"In turn we'd forego the Euro 2020 games and support England's bid for Euro 2028.
"But giving up our application for the three final matches in 2020 is only on the table if we can be sure to get the tournament in 2024."
However, DFB president Wolfgang Niersbach stressed they will wait until the day of the vote on September 19 before deciding whether to pull out of the race to host the finale of 2020.
Niersbach said: "I can confirm that it is our great goal that the whole of Euro 2024 be played exclusively in Germany."
As things stand, only two stadia – Wembley and Munich's Allianz Arena – have entered bids to host the semi-finals and finals of Euro 2020.