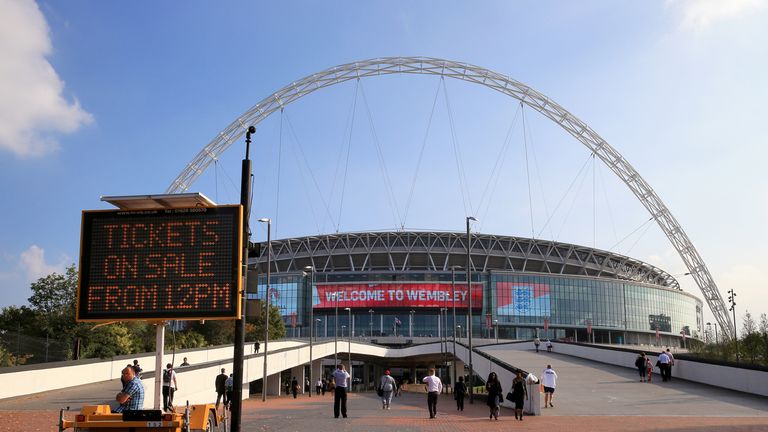 The FA is confident the semi-finals and final of Euro 2020 will be held at Wembley, according to Sky sources.
A decision will be made later this month, when UEFA's executive committee meets in Geneva to choose the host cities for the tournament.
Wembley and the Allianz Arena in Munich are bidding to host the semi-finals and final, but the German football federation is now expected to withdraw its bid at the last minute.
That would give Wembley a clear run at hosting the final three showpiece matches of the tournament.
The FA and their German counterparts are on very good terms, and it is understood Germany will bid to host Euro 2024 and England Euro 2028.