England manager Roy Hodgson stands by Norway outburst and says: Be fair to emerging players
Last Updated: 05/09/14 11:04am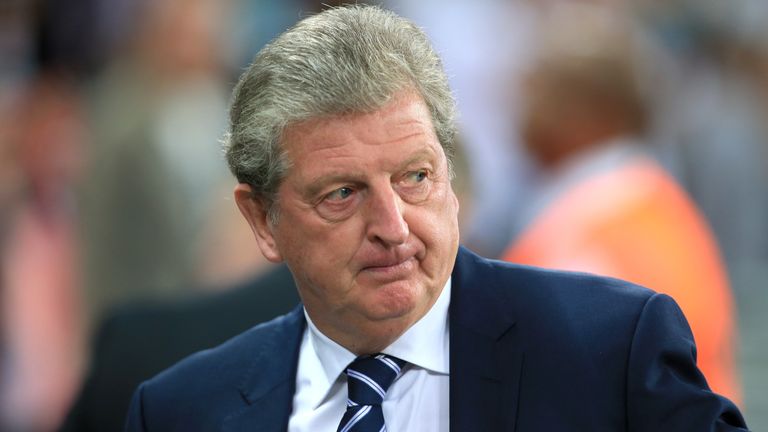 Roy Hodgson has mounted a fierce defence of his England squad and says he was right to lose his temper after Wednesday's victory over Norway.
Hodgson became irritated in his post-match press conference when it was put to him that England had only managed two shots on target during a 1-0 win at a half-full Wembley.
And the England manager, who now takes his side to Switzerland for Monday's opening European qualifier, was in no mood to back down when asked about his response at a later press briefing.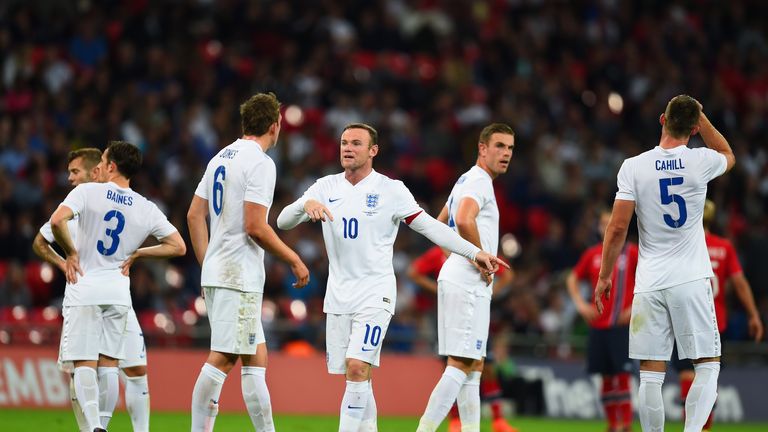 He said: "I am entitled to be unhappy when I get questions about only having two shots on target.
"There was a lot of euphoria before the World Cup. We were getting 75,000 people to see us play Peru, who, with respect, were nowhere near as difficult an opponent as Norway. And now we have 40,000.
"I can't put that right because I can't turn the clock back, but what I can do is analyse what I have seen and judge that through my eyes, and not judge it because someone is going to tell me: 'Well, you only had two shots at goal'."
Hodgson went on to describe that verdict in blunt - and unprintable - terms before backing his young players to emerge as established internationals in time.
He said: "Some of these players are top-class players in the making, but the players are in the making: you can't play five or six games for England and be a regular at Liverpool for six or seven months and then be David Beckham.
"You can't be Phil Jones with all the injuries he has had and nail down a place in the Manchester United first team and then become John Terry.
"You can't be Jack Wilshere, who has lost all that football through injury and then all of a sudden be Bryan Robson. Let's be fair on all of these things. That's all I am asking.
"Allow me to be excited about what they can do and allow me to stand up and say I think my team played well at a press conference when I think they have."
Hodgson was at pains to point out he had been severely restricted in his selection by injuries.
Luke Shaw, Ross Barkley, Adam Lallana, Jon Flanagan, Jay Rodriguez and Chris Smalling would have all made a difference had they been been fit, Hodgson argued.
The injury crisis caused Hodgson to hand Fabian Delph and Calum Chambers their debuts on Wednesday, while John Stones made his first England start.
The Everton defender, who prefers to operate at centre-half, looks set to keep his place for Monday's crunch qualifier in Basle.
Another unconvincing display would give Hodgson's critics more ammo, but the England manager does not think he would be taking a risk by starting the 20-year-old at right-back.
"Playing him would not be a gamble at all," Hodgson said.
"His defensive performance was very good (against Norway) but we are not going to get as much out of him going forward as you would out of Kyle Walker, who is an attacking right-back, but he did bring his straw to the water."