Lionel Messi and Cristiano Ronaldo: A comparison of their penalty records
By WhoScored
Last Updated: 27/02/15 11:08am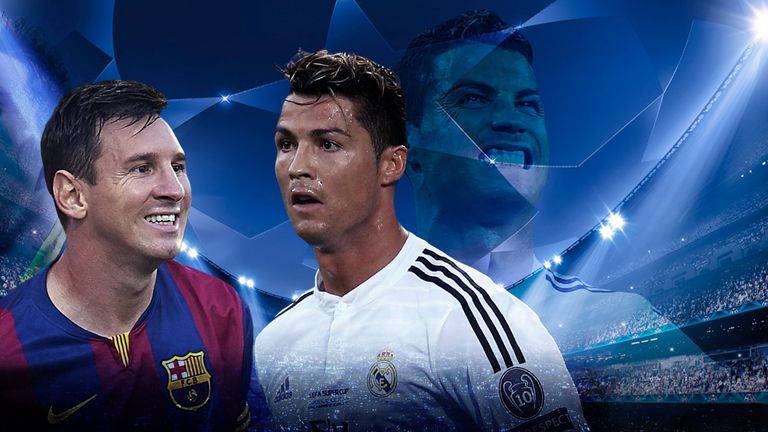 We take an in-depth look at the penalty records of Lionel Messi and Cristiano Ronaldo, with the help of WhoScored.com data...
When Lionel Messi stepped up to take a 94th minute penalty at the Etihad Stadium on Tuesday night, he not only had a fantastic opportunity to put the tie even further beyond doubt than it already looked, but also to draw level at the top of this season's Champions League top scorers chart and thereby extend his lead ahead of perennial adversary Cristiano Ronaldo both this season and in the all-time standings.
And yet, the best player of his generation contrived to pass up this chance, allowing Joe Hart to make a fairly comfortable save before inexplicably missing a gaping open goal with a routine header from just a few yards.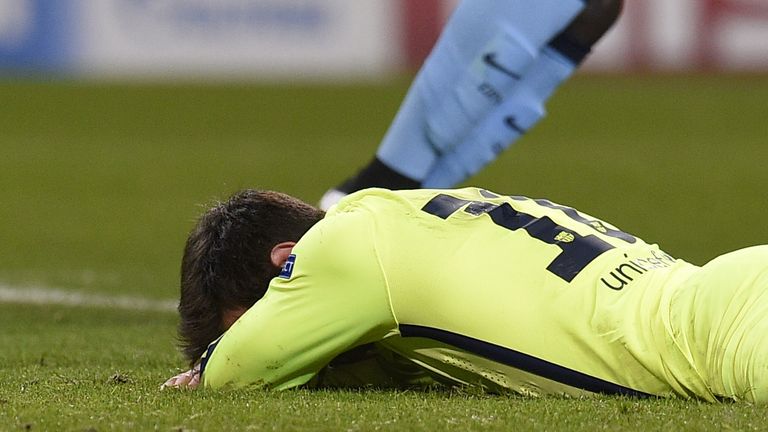 The margins between Messi and Ronaldo are so fine in their quest to be the world's number one footballer that every goal matters, and Messi's misses will only have fuelled the naysayers who insist he has fallen behind Ronaldo.
This particular one may not prove costly over the course of this two-legged tie, but the Real Madrid winger could certainly overtake Messi in the individual stakes before the season's end. Incredibly, the duo have won the Champions League top scorer award in each of the last seven seasons; Messi currently leads Ronaldo in this regard by four awards to three. Ronaldo will be keen to level things up this year.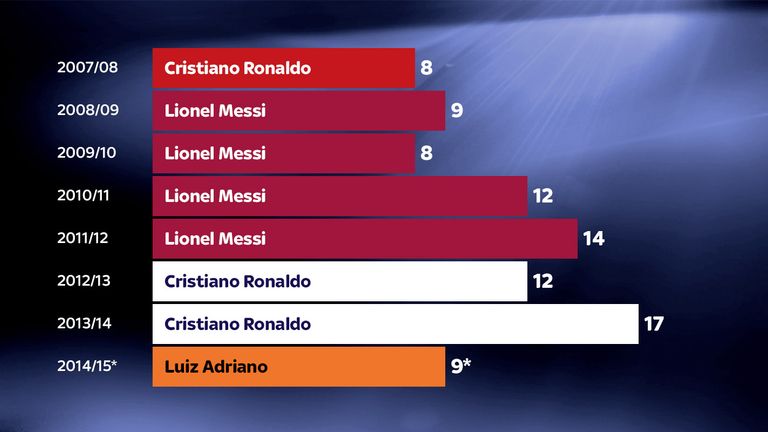 Penalties could indeed be crucial to that battle, and Messi's woes at the Etihad were not his first from the spot. It was in fact the fourth time he has failed from 12 yards from his last seven attempts in a Barcelona shirt.
Over the course of the past few seasons, Messi has made changes to the way he approaches penalties, switching between the goalkeeper-dependent method (a more difficult tactic, by which the taker waits for the goalkeeper to make the first move before slotting the ball the other way) and the goalkeeper-independent method (where the taker picks his spot and attempts to score regardless of the goalkeeper's movement).
After he missed a vital penalty in the Champions League semi-final at the Camp Nou in 2012 using the former method when Petr Cech waited until late to make his move, Messi has changed to the latter, but doesn't seem to be faring much better as a result.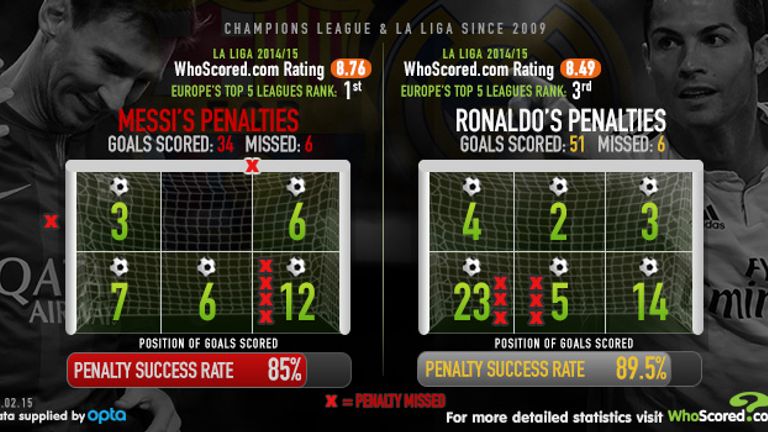 In Champions League and La Liga games since the start of the 2009/10 season, Messi has scored 34 of his 40 penalty attempts, giving him a success rate of 85%. At first glance, this looks decent enough, but for a player of Messi's abilities and calibre there is certainly significant room for improvement. Scoring 85% of the time means he misses from 12 yards every 6.7 attempts. A look at a map of his penalty attempts shows where he has most success.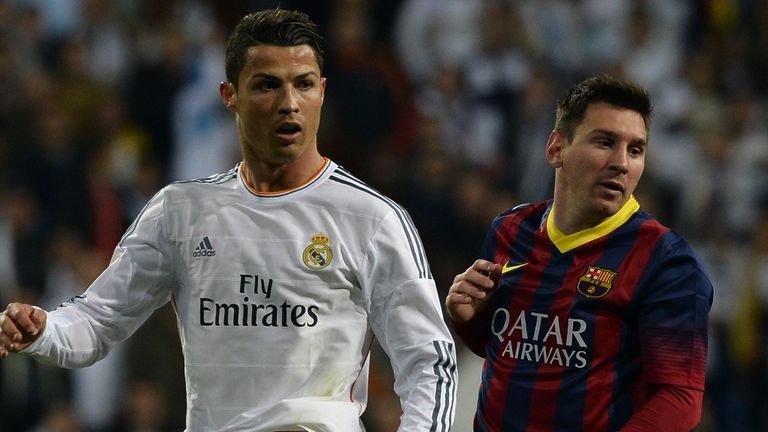 When shooting to his 'unnatural' side – that is a left-footer shooting to the left side of the goal – he has scored every time, apart from once when, in September of this season against Levante, after switching to the goalkeeper-independent method in reaction to a few misses, he smashed the ball wide of the left-hand post. One can see why he was put off from going to that same side against City, but given that all four of the penalties he has seen saved have been struck low and to his 'natural' side, there was arguably greater reason for him to go the other way.
Rival Ronaldo, meanwhile, has such confidence in his ability when stepping up to a penalty that he generally goes for power as his weapon of choice. Incredibly, in 57 attempts over the past six seasons, the Portuguese star has not once missed the target, scoring 51 times to give him a success rate of 89.5%.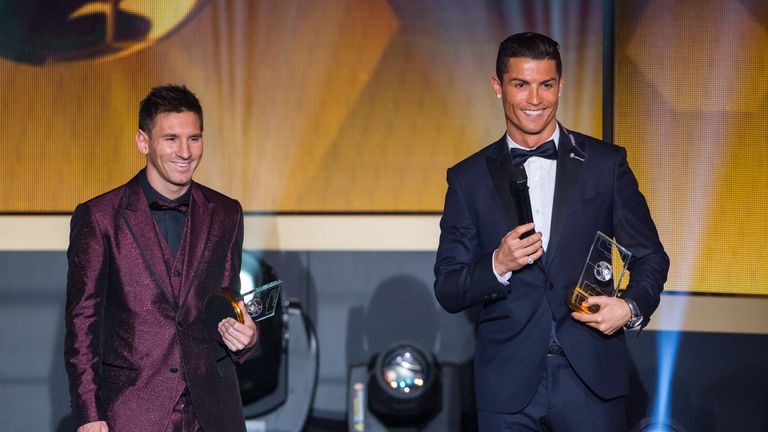 Striking to his unnatural side reaps 100% success for Ronaldo (17 from 17), as does going high (11 from 11), but he clearly much prefers going low and to the goalkeeper's right, with 26 of his attempts going into that portion of the goal. For opposition goalkeepers facing the winger from 12 yards, it is probably worth throwing yourself towards that corner of the goal and hoping for the best. He has, though, tried to catch opponents out down the centre of the goal, and failed all too often, scoring only five out of eight attempts low and down the middle (62.5%).
These two incredible players have so little between them that they need to make every advantage count in their inevitable race to be this season's Champions League top scorer. A player of Lionel Messi's quality should certainly not be passing up so many chances from the spot.
All statistics courtesy of WhoScored.com, where you can find yet more stats, including live in-game data and unique player and team ratings. You can follow all the scores, statistics, live player and team ratings with the new free-to-download WhoScored iOS app