Football Expert & Columnist
Jamie Carragher: Philippe Coutinho is Liverpool's new go-to man
Last Updated: 14/04/15 9:05am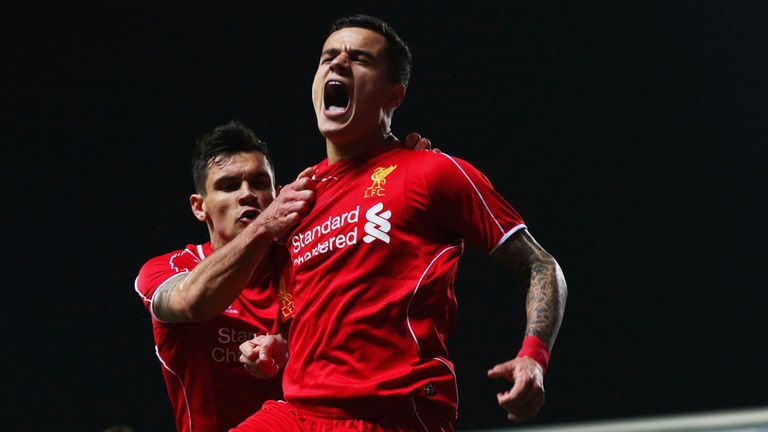 Jamie Carragher says Philippe Coutinho is Liverpool's new "go-to man" after his impressive performances this season.
Coutinho was man of the match in the Reds' 2-0 win over Newcastle on Monday Night Football, and has played a pivotal role for Brendan Rodgers' side this season.
The Brazil international went into the contest having notched the winning goal in the FA Cup victory at Blackburn five days earlier and had also recently been revealed as John Terry's nomination for PFA Player of the Year.
Carragher said on Monday Night Football: "The role he played tonight was the false nine we speak about a lot.
"We expect him in a wide area, but we saw some of his touches tonight and his ability in small spaces against players, some of the pieces of play he produced tonight.
"Last season Luis Suarez was Liverpool's main man, the go-to man. But as this season has progressed, and for the future, Coutinho is Liverpool's.
In the absence of the injured Daniel Sturridge, Coutinho started in the middle of a front three for Liverpool, with Jordon Ibe on the right and Raheem Sterling on the left.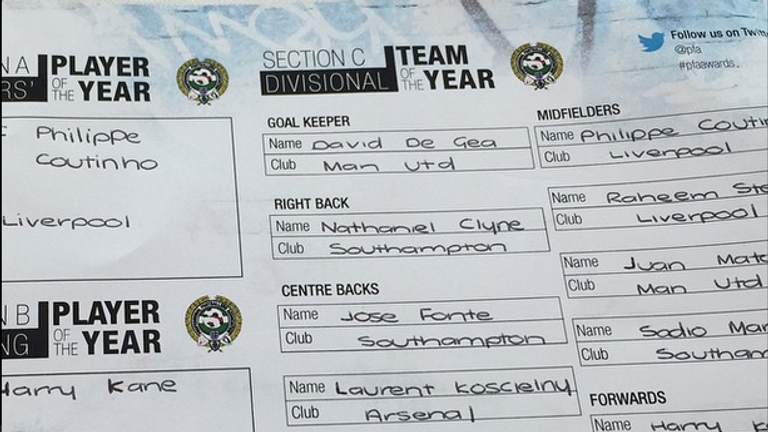 Liverpool boss Rodgers says Coutinho's performance against Newcastle was "incredible", and says he is "up there with the very, very best in the most competitive league in the world."
Carragher continued: "I don't think that false nine role will be his. Obviously Sturridge is out. But we've seen him behind the front, the main striker tonight, and he was outstanding.
"He's getting to that stage now where you put him up against Cazorla, Ozil, Mata, those type of players that play between the lines.
"We always throw goals and assists against them, and Coutinho has improved on that this season.
"He's now the man where every time the ball goes to him we think: 'Something is going to happen here'.
"When Liverpool were going for the title last year I still was not convinced he was a real top player, but he's getting really close now.
"He looks the best player every week."
Sky Sports subscribers can sign in to watch extended highlights of Liverpool's win over Newcastle.