Arsenal midfielder Aaron Ramsey was asked what the best three goals of his career were, and he had plenty to choose from...
3. Arsenal 2-0 Liverpool (November 2014)
RAMSEY: The ball went wide, (Mesut) Ozil sort of flicked it inside, and I saw Kolo Toure stood off me a bit. It was sort of bouncing towards me so I thought why not? I just struck it into the top corner.
2. Norwich 0-2 Arsenal (May 2014)
RAMSEY: Giroud has got the ball on the edge of the box and he's seen me peel off the far post. He clipped it in, and I've just volleyed it first time into the top corner again. It was a nice way to finish off the season before going into the FA Cup final.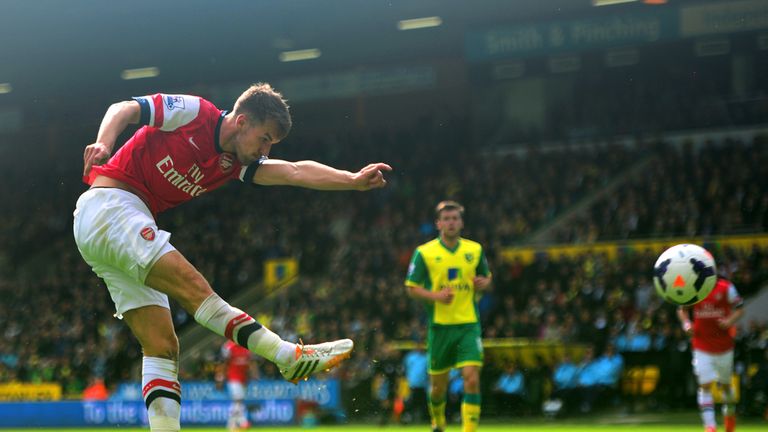 1. Galatasaray 1-4 Arsenal (December 2014)
RAMSEY: We had a corner, and Joel Campbell crossed it in, it got cleared, and I was about 30 yards out and I thought why not have a crack - I'd scored earlier on in the game - and thankfully it went into the top corner as well. It was definitely the best goal I've scored.
Aaron Ramsey was supporting the finals of the biggest grassroots football tournament in this country – the PlayStation Schools' Cup Festival.  Watch the Festival video highlights at www.playstationschoolscup.com
See Ramsey's chosen goals on Soccer AM at 10am on Saturday on Sky Sports 1 HD