Portrait of an Icon: Book donating to Sir Bobby Robson Foundation
By Adam Bate
Last Updated: 23/08/17 8:44am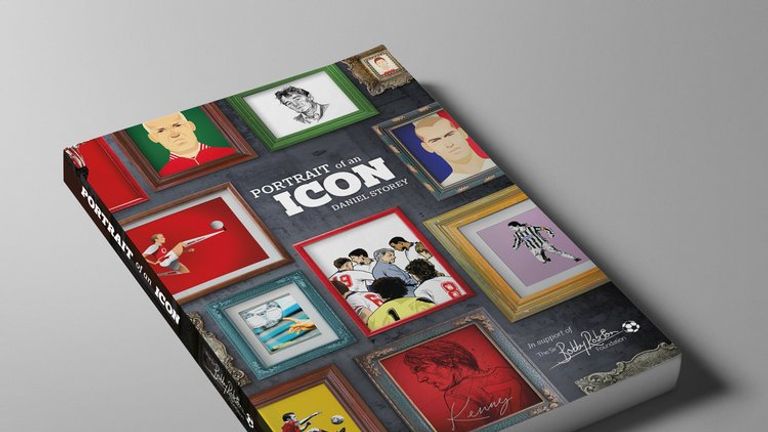 Jamie Carragher is lending his support to a new book raising funds for the Sir Bobby Robson Foundation.
Written by Daniel Storey, Portrait of an Icon features 58 of the greatest names from football's recent history, each profiled in their own short chapter. Global icons Pele and Diego Maradona are in there. So are Premier League heroes such as Eric Cantona, Dennis Bergkamp and Gianfranco Zola, as well as cult figures such as Juan Roman Riquelme.
But it is the inclusion of Sir Bobby Robson that sparked the idea to donate the proceeds from the book to the former Newcastle, Barcelona and England manager's foundation.
"The Foundation was set up by former England manager Sir Bobby Robson in 2008 after he was diagnosed with cancer for the fifth and final time, and relies completely on third party, volunteer fundraisers and the generosity of the general public," Storey tells Sky Sports.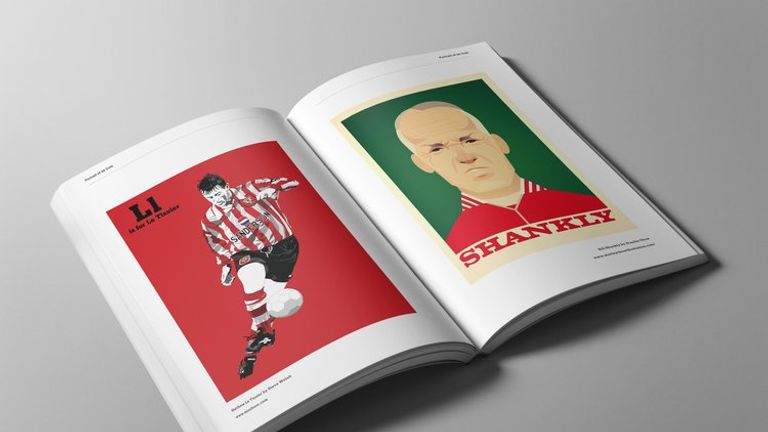 "The idea was to create a product that people would enjoy owning and reading while simultaneously making a donation to a wonderful charity, thus assisting the Sir Bobby Robson Foundation's aim to find new ways to treat and beat cancer.
"To do that, I needed to offer a portrait of each icon that provided insight into more than their ability and on-pitch achievements. Sir Bobby Robson is the perfect example of that, as a person whose CV makes up a mere fraction of his cultural impact. Those included are there for who they were as much as for what they did."
With the initial print run selling out in 12 hours, prompting a second run which is now on sale, Storey is clearly not the only one with fond memories of these iconic names from the game's past. In fact, the author has found a kindred spirit in Sky Sports pundit Jamie Carragher. The Liverpool legend has even provided the foreword for the book.
Here it is in full to give you a taste of what is on offer:
I was delighted to be asked to write this foreword for the Portrait of an Icon book. I first came across the series on social media, and it was clear that Daniel had the same genuine love - and therefore attention to detail - that I hope I have when discussing some of the legends of our game.
As a player, I competed against a number of the players and managers included within the book, but I still have a childlike fascination for how these people reached the very top of their profession.
As a player, I competed against a number of the players and managers included within the book, but I still have a childlike fascination for how these people reached the very top of their profession.
Jamie Carragher
There are Liverpool icons included in this book in Bill Shankly and Kenny Dalglish, who are both obviously close to my heart, but it is the ones about whom I knew less of the back story that I enjoyed most. Learning that Arrigo Sacchi was a former shoe salesman before managing in Serie B and eventually using his 4-4-2 pressing style to transform the Italian game, for example. Franco Baresi is my favourite defender of all time, and was released by Milan's city rivals Inter before marshalling the greatest defence of the day, all at 5ft 9in. That Milan team were the best side I saw as a kid.
And then there is Juan Roman Riquelme, who I first played against at the U20 World Cup in 1997 in Malaysia. We lost 2-1 to Argentina in the last 16, and both Riquelme and I scored! Argentina would go on to win the trophy with players like Walter Samuel, Esteban Cambiasso, Pablo Aimar and I always kept an eye on the progress of such a brilliant talent. We were both picked by FIFA as rising stars of that tournament.
My personal favourite Portrait is Johan Cruyff's, because in my eyes he is simply the greatest figure the game has seen. Cruyff conquered and changed football in the 1970s with Ajax and Holland, and it was fascinating to read how this skinny boy from Amsterdam started that journey, and then did the same with Barcelona as a manager. With Michael Laudrup, Ronald Koeman and Pep Guardiola, I can remember watching that team on Eurogoals every Monday. Laudrup is another whose story is incredibly interesting, and the King Juan Carlos I anecdote is superb.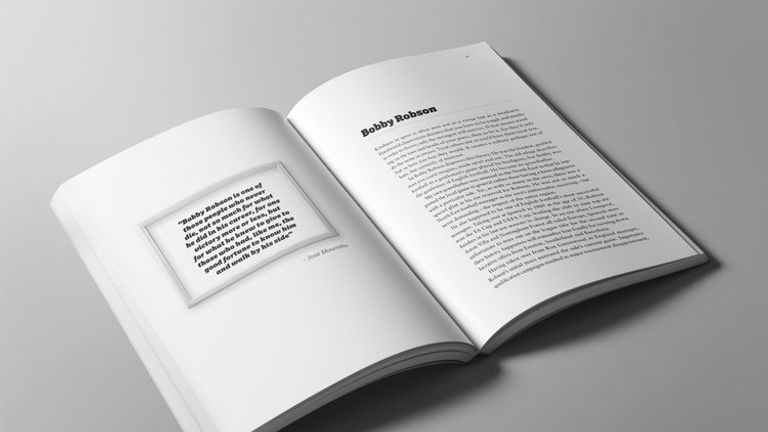 It would be unfair of me not to mention Alex Ferguson no matter what our club rivalries, because the story of his upbringing always intrigued me. How much part did that play in his determination and managerial ability? How did that help to haul him to the top of his profession?
The other interesting aspect of Ferguson's story is how he coped with the changing world, including players from overseas. In the portrait of Eric Cantona in the book you get a great insight into Ferguson's management of that personality, and integration of Cantona into Manchester United life and their success.
The one I'd like to finish on is Bobby Robson, in many ways the inspiration for Daniel's book. Robson got his dream job at 67 after picking up trophies all over Europe managing Ronaldo and Luis Figo, because he could manage in the area where he grew up and was most loved. It is a wonderful story with an incredibly sad ending.
Daniel has chosen to donate all proceeds from the book to the Sir Bobby Robson Foundation, created by Bobby before his death in 2009 in order to help in the fight against cancer. That shows his appreciation of what these greats have given us, both on and off the field.
Portrait of an Icon by Daniel Storey is available to buy through Ockley Books Limited for £13.99 (plus postage and packing) with £10 from every copy going directly to the Sir Bobby Robson Foundation.