What will Renato Sanches offer Swansea City this season?
By Adam Smith
Last Updated: 10/09/17 12:55pm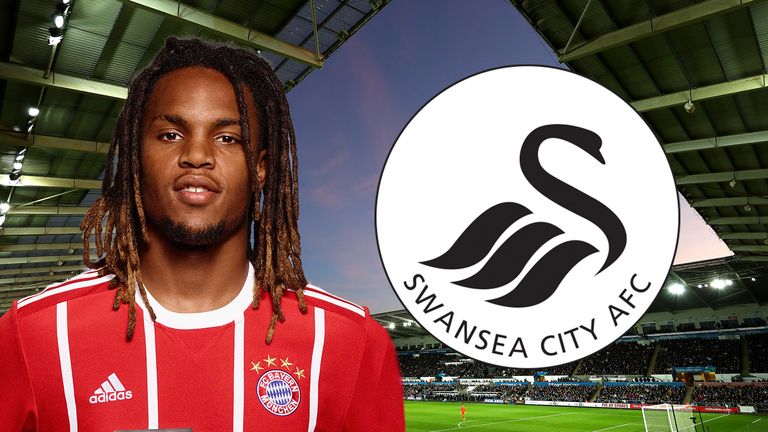 New Swansea loanee Renato Sanches should make his debut against Newcastle live on Sky Sports this Sunday - but what will the 20-year-old offer the Wales club?
The youngster was touted as one of the world's brightest stars when he dazzled for Benfica as an 18-year-old and became the youngest finalist in European Championship history during Portugal's Euro 2016 triumph.
Following that tournament, Bayern Munich signed Sanches for £27.5m - but he only made six starts during 17 appearances in the Bundesliga last season.
Swansea boss Paul Clement worked with the youngster for six months during his spell as Carlo Ancelotti's assistant in Munich and made an initial approach to loan the star earlier this summer.
The Swans lost key players Gylfi Sigurdsson and Fernando Llorente last month but, in addition to Sanches, Clement has bolstered the squad with on-loan Chelsea striker Tammy Abraham and returnee Wilfried Bony from Manchester City for £12m.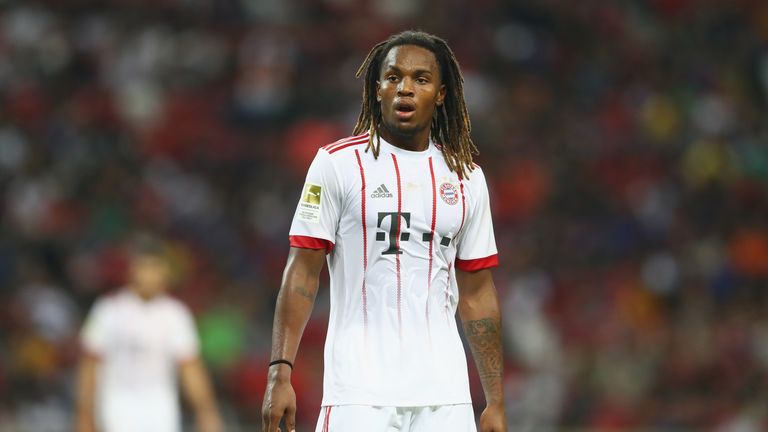 Clement has sold the idea that Swansea offers a refuge to concentrate on football and hopes to help launch, or rekindle, the careers of his blockbuster summer signings.
Abraham described the attraction of Swansea - club and location - as being "a nice place to get your head down and really focus on your game".
Bayern Munich concurred, with Clement revealing the German club "felt Swansea was a place he [Sanches] could be coached and developed - and where he would play more regularly".
But what will Sanches offer Swansea?
ATTACK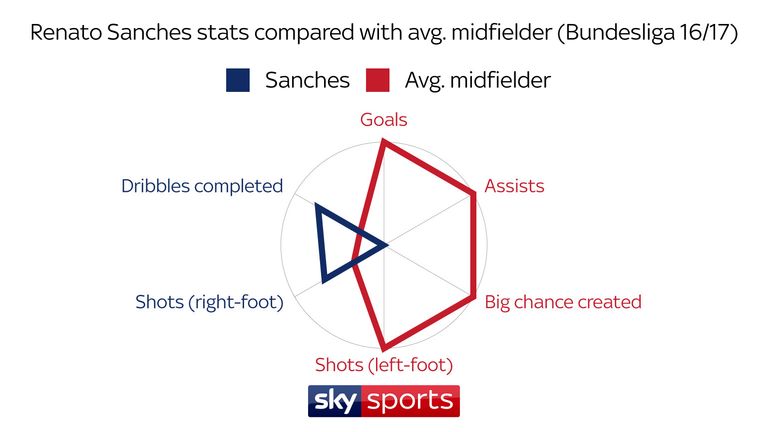 Typically deployed in central midfield and occasionally on the flanks, the 20-year-old has never been renowned for his goal-scoring touch.
Sanches only scored two goals during 24 league appearances for Benfica in his breakthrough 2015/16 season and failed to net one goal at Bayern.
The Portuguese also failed to register one assist last term - or create a single big chance during his 617 league minutes on the pitch.
Interestingly, he appears to be heavily one-footed - taking 10 shots with his right foot but failing to strike one with his left boot.
However, Sanches surpassed the average Bundesliga midfielder for dribbles, completing almost three per 90 minutes.
PASSING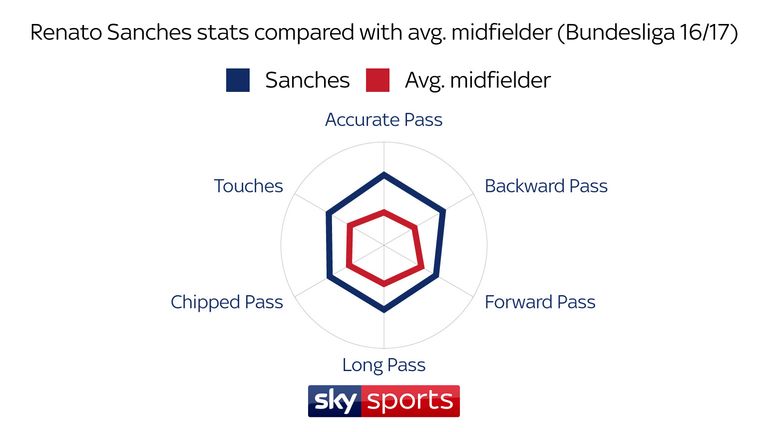 Sanches was accused by some sections of the media for having a poor touch during his unsuccessful single campaign in Germany - but the stats reveal his top attribute is distribution.
In addition to his speed, energy and tendency to run with the ball, Sanches recorded above-average passing stats across the board - excelling at successful passes, forward passes, long passes, chipped passes and touches.
The youngster was also more inclined to play progressively, attempting 17 forward passes per game on average - compared with 12 backward passes.
WEAKNESSES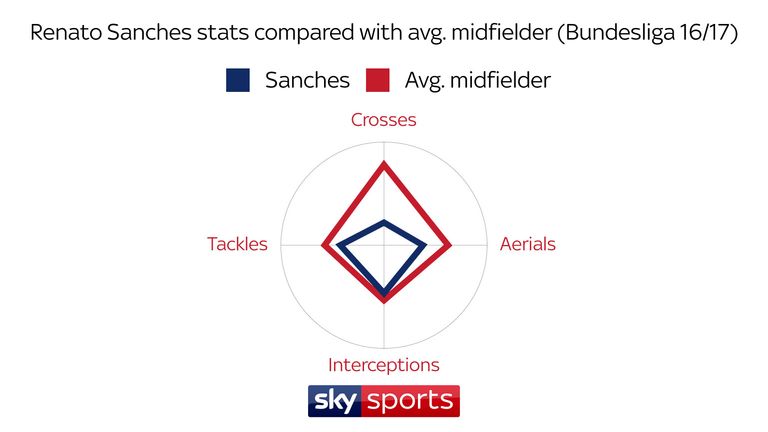 At 5ft 9ins, Sanches provides minimal aerial threat and won fewer than one header per game on average last season, compared to the Bundesliga midfielder average of 1.5.
Having been deployed primarily in central roles, his total crosses were understandably below average. However, inferior stats for tackles and interceptions suggest there could be room for improvement off the ball.
That improvement would also need to coincide with making cleaner tackles and improving discipline, having picked up almost one yellow card every two games last season - nearly twice the league average.
Will Sanches make an impact on his Premier League debut? Watch Swansea v Newcastle live on Sky Sports Premier League from 3.30pm on Sunday