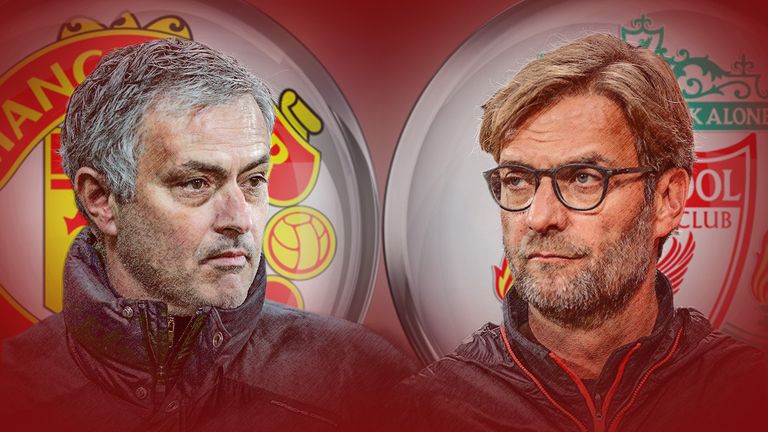 Liverpool host Manchester United live on Sky Sports on Saturday - but how do the two teams compare tactically?
United boss Jose Mourinho 'parked the bus' to play out a 0-0 stalemate at Anfield in October last year, but 12 months later, the Portuguese manager could go on the attack after a spectacular start to the campaign.
Meanwhile, Liverpool will be on the front foot, eager to make up ground they've lost on their rivals - but both teams will be missing key players.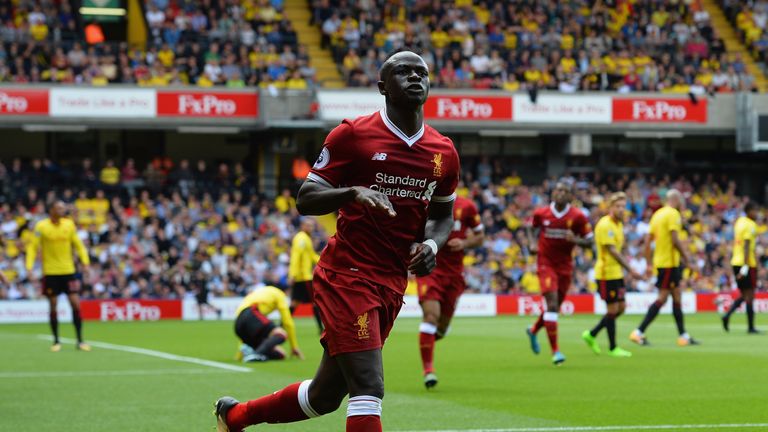 Liverpool will be missing last season's top scorer Sadio Mane after he suffered a hamstring injury in the 89th minute during Senegal's 2-0 win over Cape Verde, while United will be without Marouane Fellaini and Paul Pogba.
Ahead of this weekend's clash, we've broken down the key stats to anticipate where the key battles might be won and lost.
ATTACK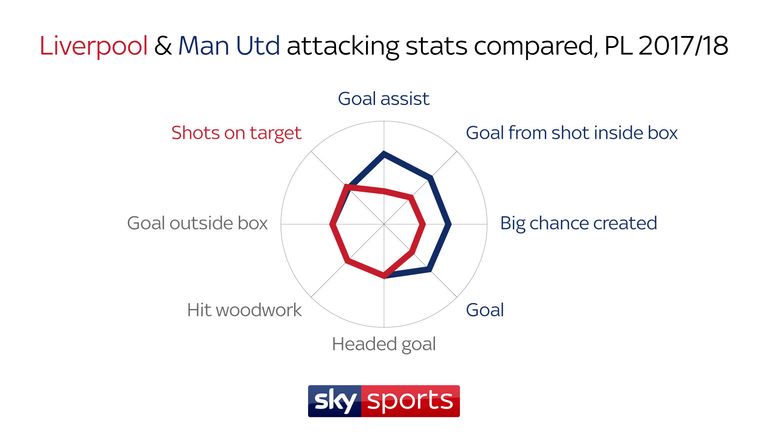 United have almost scored twice as many goals as their rivals this season, converting 21 compared with 13, and have created more than twice the number of assists with 17 to Liverpool's eight.
Romelu Lukaku tops the goalscoring chart with seven goals from seven games, netting a third of United's goals so far - while Mohamed Salah has also netted almost a third of Liverpool's tally with four.
Despite the disparity in goals scored, Liverpool have hit more shots on target and scored direct from a free-kick after Philippe Coutinho's stunner against Leicester last month.
Both sides have scored three headed goals, hit the woodwork on four occasions and scored twice from outside the box.
PASSING & GENERAL PLAY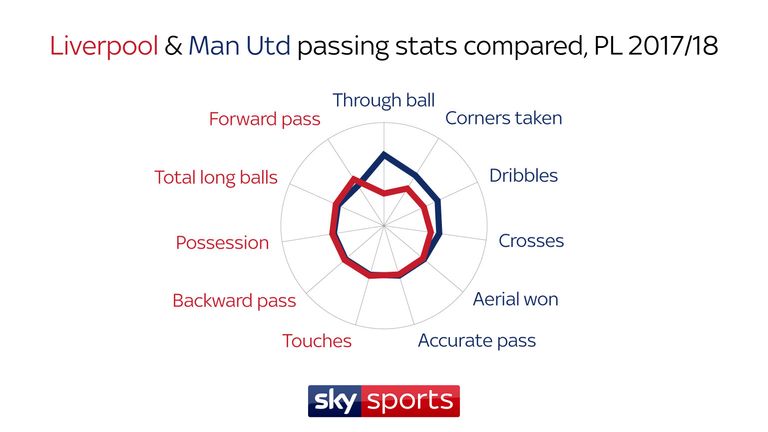 Mourinho's side are far more likely to run with the ball and attempt through balls - primarily via Marcus Rashford and playmaker Henrikh Mkhitaryan, respectively.
In addition, United have a slender aerial superiority over Liverpool and tend to attempt more crosses than the Merseysiders.
Both sides record similar totals for touches and backward passes, but Liverpool edge average possession and, known for their fast breaks, have attempted more long balls and forward passes.
DEFENCE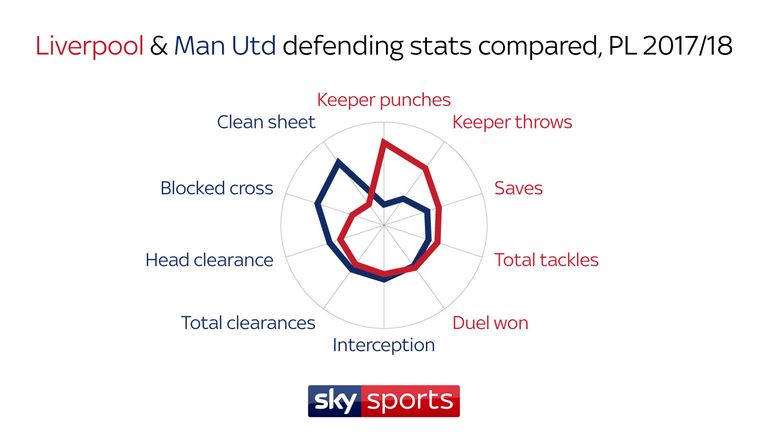 Most notably, Liverpool have conceded six times the number of goals United have let in, shipping 12 from seven games compared with United's two - only West Ham and rock-bottom Crystal Palace have leaked more.
In goal, Liverpool stopper Simon Mignolet is far more likely to punch crosses clear and seek fast breaks with throws to his full-backs than counterpart David de Gea and has made 19 saves compared with the Spain international's 15 to date.
Liverpool edge United for tackles and duels won, led by Joel Matip and Jordan Henderson, respectively - but United's Nemanja Matic also excels at these defensive qualities and will be battling against Henderson to break up play in midfield.
United have recorded more interceptions, more clearances and are far more effective at blocking crosses into the box, with Antonio Valencia being particularly effective in this area.
ACTIVITY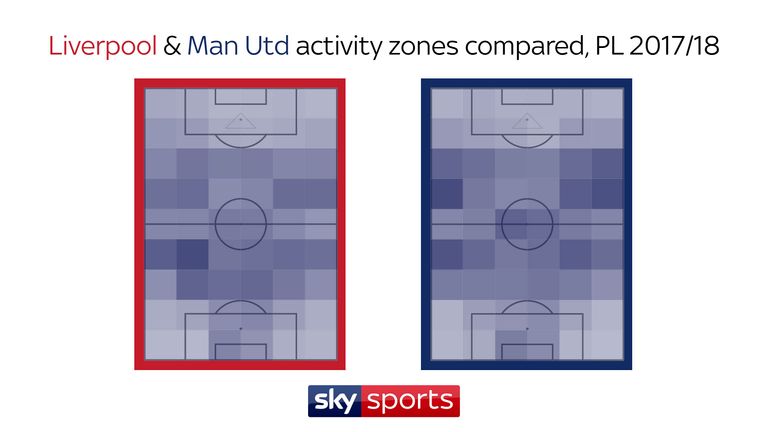 Surprisingly, United have registered higher levels of activity down the flanks, especially down the right channel in the attacking third, via Valencia and Juan Mata.
Down the left flank, full-backs Daley Blind and Ashley Young have combined with Rashford to form areas of heightened activity, while centre-backs Phil Jones and Eric Bailly contribute to a band of above-average activity across the back
Most touches (Liverpool & Man Utd), PL 2017/18
| Player | Touches |
| --- | --- |
| Nemanja Matic | 607 |
| Antonio Valencia | 563 |
| Joel Matip | 535 |
| Jordan Henderson | 508 |
| Phil Jones | 467 |
| Henrikh Mkhitaryan | 445 |
| Paul Pogba | 401 |
| Alberto Moreno | 364 |
| Eric Bailly | 347 |
| Emre Can | 341 |
Meanwhile, Matic and injured duo Pogba and Fellaini have produced another area of notable activity in the centre of the pitch.
Liverpool are far less likely to hug the touchline, with a primary area of concentration on the central-left region of the middle third - boosted by their four alternating central midfielders and back-in-favour left-back Alberto Moreno.
Grab a Sky Sports Day Pass and strap yourself in for a blockbuster Saturday lunchtime watching Liverpool v Man Utd live on NOW TV. Watch instantly from just £6.99. No contract.