Various Cruelties
Frontman Liam O'Donnell shares his favourite Leeds United recollections with skysports.com.
Last Updated: 16/09/11 4:50pm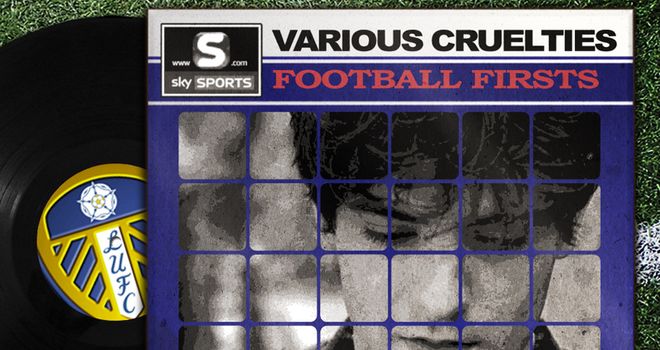 Various Cruelties lead singer Liam O'Donnell may have upped sticks and moved to London but his football allegiance remains very much at the other end of the M1 with Leeds United. A fanatic Whites supporter since his playground days, O'Donnell still manages to catch the odd away game in the capital but admits he misses the home comforts of Elland Road. We caught up with the frontman, currently promoting his band's new single Chemicals, to talk all things Leeds - from fond memories of the Champions League to the heartache of languishing in League One.
Leeds United
I grew up in Leeds and all my mates supported Leeds when I started primary school, so I just discovered them through my mates. My dad took me to see them but he's not a massive fan. I had a season ticket when I was younger and I catch the matches in London when I can. I saw more games when they were in League One against teams like Brentford and Leyton Orient but I do miss Elland Road.

Aston Villa 3 Leeds 0, 24th March 1996
It was probably the Coca Cola Cup final in 1996 when Leeds played Aston Villa, and Aston Villa won 3-0. I remember Savo Milosevic scored for Villa.

Tony Yeboah
I think it has to be Tony Yeboah, the Ghanaian striker. He scored some good goals.

Eric Cantona
Obviously Eric Cantona. I was really little when he moved to Manchester United so I don't really remember it but I remember the hatred. I don't know if (as a Leeds fan) you can ever warm to him.

Leeds' Champions League nights
The best memory was when Leeds were in the Champions League, playing AC Milan and Real Madrid at the Bernabeu. They beat Lazio, I remember that one as well. I was a teenager at the time. Going down to League One was the bad bit.

Horsforth Dynamos
It was a local team. I was a striker and I was good but I stopped playing as soon as I discovered music.

Leeds United, circa 1996
I think it said Thistle Hotels on it. It was a nice shirt. I had my own name on the back.

The Slim Shady LP, Eminem
It was a long time ago. I think it was Eminem's first album, the Slim Shady LP. It's still in the collection.

Various Cruelties release Chemicals on Monday 3rd October 2011 through Hideout Recordings.