The Magic of Football
Watch the world's most exciting magician, Dynamo, perform his unique football-themed magic.
Last Updated: 18/09/11 1:47pm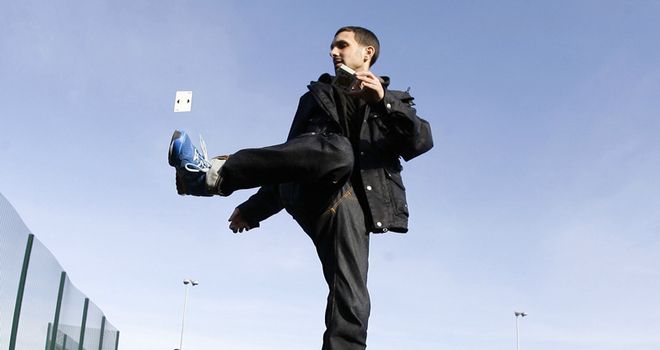 The world's most exciting magician, Dynamo, has teamed up with Barclays, title sponsor of the Barclays Premier League, to bring The Magic of Football video series exclusively to YouTube.
The series features the Bradford-born street magician travelling the country, visiting Barclays Premier League club cities and venturing into training grounds performing unique football-themed magic.
The second episode is released on Sunday, featuring footage of Dynamo performing for Tottenham Hotspur players Jermain Defoe and Jermaine Jenas as well as Fulham players Bobby Zamora, Matthew Briggs, Philippe Senderos, Rafik Halliche, Stephen Kelly and Simon Davies. To see the football stars' reactions to Dynamo's incredible magic visit the Barclays Football channel.
Dynamo has performed for P Diddy, Jay-Z, Coldplay, Black Eyed Peas, Russell Brand, Gwyneth Paltrow and has levitated Lindsay Lohan.
The Magic of Football is a four part series released exclusively at www.youtube.com/barclaysfootballtv