Gary's golden goals
Gary Neville has selected his top three goals of the Premier League season. Do you agree with his picks?
Last Updated: 08/05/12 11:51am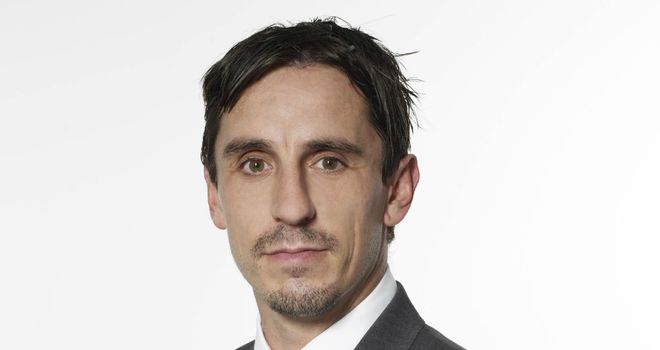 The 2011/12 Premier League campaign has brought us a gripping title race, a hard-fought battle for the European berths and a relegation dogfight that is going down to the wire.
But there have also been an array of spectacular goals, ranging from cracking solo efforts to sublime free-kicks and long-range screamers.
But what has been THE BEST goal of the season?
Sky Sports pundit Gary Neville has been scratching his head for an answer and has come up with a top three.
Read below to see his trio in reverse order and then let us know whether you agree with Gary by filling in the feedback form at the bottom of the page...
3. HATEM BEN ARFA for his solo run and shot v Bolton on April 9 2012
This was individual brilliance form Hatem Ben Arfa. He skips past the midfielders and runs right the way through the centre. He showed technique, power and control, and kept the ball so close to his feet.
2. PETER CROUCH for his long-range volley v Manchester City on March 24 2012
It was an absolutely brilliant goal. The first touch with the inside of his right foot set it up and then to beat a goalkeeper of the quality of Joe Hart probably adds that something special to it. To keep his shoulders and head down as he strikes it was superb technique. I could never have believed that when that goal was scored there would be another one that would make me think it wouldn't be goal of the season - but I've found one.
1. PAPISS CISSE for his curling effort v Chelsea on May 2 2012
This goal was outrageous and unique; I've never seen a goal like it. From where he is I can't believe the movement of the ball into that far corner and that's why I've chosen it as my goal of the season. It is a shot that you would try 100 times and most of us wouldn't get it in once! It's absolutely brilliant and you very rarely see a goal of that quality.