Premier predictions
The new Premier League season kicks-off this weekend and the Soccer Saturday boys have been sharing their predictions for the 2012-13 campaign with skysports.com. Phil Thompson is up next...
Last Updated: 16/08/12 2:23pm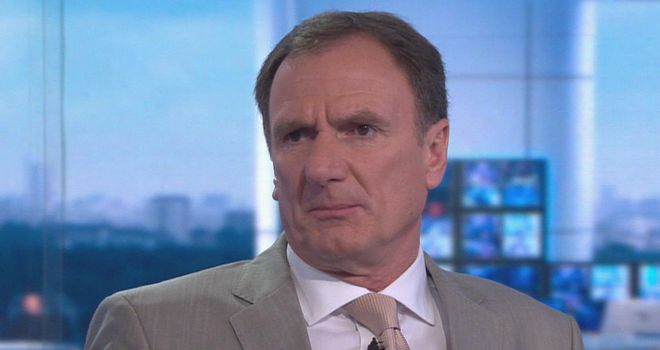 Who will win the Premier League?
"I think Man City will do it again. They broke their duck last season, got the monkey off their back and I know from my playing days that once you've won the league once you get to know how to cope with certain situations and how to get through games. City will have learnt a lot from last year and so will Roberto Mancini. He will have learnt a lot about his players and how to handle them. Of course he had problems with Carlos Tevez and Mario Balotelli but he'll be better off for those experiences.
"Ok, City haven't made many additions so far this summer - they've only brought in Jack Rodwell - but I think they will sign some more players before the window shuts. I wouldn't be surprised to see them push the boat out and try to beat United to the signing of Robin van Persie, because if United get him that could change where the title goes."
Who will make the top four?
"Along with Manchester City and Manchester United, I think Arsenal will be there, although I'm not 100% convinced by their signings. I also think Chelsea will be there. They've made a few good acquisitions this summer. They needed a midfield player like Luka Modric who scores goals and that's what they got in Eden Hazard. Roberto Di Matteo is obviously trying to renew the squad with younger players and they needed that to be done as they're in a transition from the old guard. However, Didier Drogba is a big loss for them. I heard someone say Chelsea will be a big title threat, but I don't think so. If they get off to a good start then they could be in contention - much like Arsenal - but I think it will be between United and City again.
"I think Liverpool and Spurs will fall short of making the top four this time. Both teams have got a chance but it depends on who they sign between now and the end of August. Things could change. But at this moment it's going to be hard for Spurs, especially if they lose Modric and any others who could go, such as Rafael van der Vaart."
Who will finish in the bottom three?
"I think most people would have got it wrong last year and predicted that Norwich, Swansea and QPR would have gone down. For all three of them to survive was astonishing. So it's hard to call but at this moment I would say Southampton would be one of them. I also think Wigan will struggle and QPR - despite surviving last year - could be in the mix as well."
Who will be the surprise package?
"West Ham could do it. Sam Allardyce has that knack of getting the best out of his teams. He'll want them to be hard to beat at Upton Park. I think he'll go back to a lot of stuff he did at Bolton. I know there's a culture of attacking football at West Ham but I think he'll go back to basics. West Ham fans will have to understand there will be more of a blend."
Who will finish as top scorer?
"Wayne Rooney will be up there again but I just wonder if Danny Welbeck - who is a good player - will provide enough for him to top the scoring charts. I think, assuming he stays in the Premier League, no matter where he ends up, Robin van Persie will be right up there."
Who is your player to watch?
"Luis Suarez could surprise a lot of people this season. For his first season in England he did very well. I know he had his problems last year but I think he will score a lot more goals this time round. Hopefully he's learnt one or two things from his first year in English football and he could be one of those players who could get nearer the top of the scoring charts. He had a fantastic record at Ajax and he hit the cross bar and post so many times last year - surely that can't happen again!"
Check out Matt Le Tissier's predictions here