Search for truth
Sky News' North of England Correspondent, Mike McCarthy, was at Hillsborough 23 years ago and asks why it has taken so long to find the truth...
Last Updated: 12/09/12 6:44am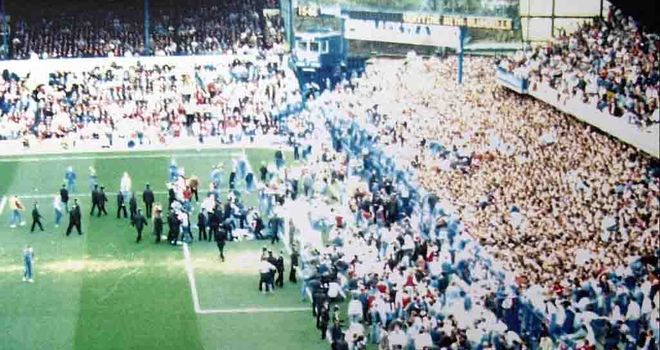 'The Truth' about Hillsborough has been claimed by numerous people over the past 23 years.
Now I'm going to claim it. Or at least a little bit of it because, like thousands of others, I watched it unfold.
Walking into the stadium not long after kick-off I saw a line of police officers across the half-way line apparently reacting to what they initially assumed to be a crowd disturbance.
I saw Liverpool fans tearing down advertising hoardings to use as make-shift stretchers for the dead, the dying and the injured.
What I didn't see were fans pickpocketing corpses or urinating on police officers - as unnamed individuals claimed in an article in The Sun newspaper a few days after the disaster. It was infamously headlined: The Truth.
The claims were roundly dismissed by Lord Justice Taylor in a report following his official inquiry.
That same report put most of the blame for the disaster squarely on the shoulders of South Yorkshire Police.
So why 23 years later are people still arguing about the truth?
Some bereaved families have long suspected that officialdom sought from the outset to twist the facts and to have the last word on the tragedy.
They accuse senior police officers of trying to re-write history and suspect that the subsequent inquest verdicts of accidental death were part of a wider attempt to convince people that, despite Lord Justice Taylor's findings, drunken Liverpool fans were to blame.
In the past few years there has been a growing willingness on the part of politicians to reveal documents previously classified as confidential.
I never imagined as I stood amid the wretched and horrific scenes 23 years ago that 'The Truth' would take so long to find.