Sky Sports News Special Report wins award for 'Football's Slave Trade'
Sky Sports News' 'Special Report' series has been recognised by the Human Trafficking Foundation.
Last Updated: 19/10/12 1:50pm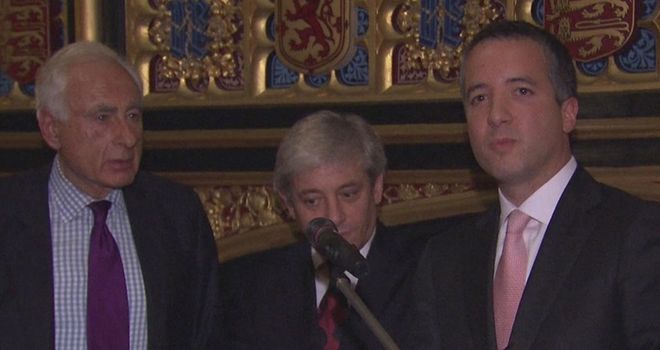 Sky Sports' reporter Kaveh Sohlehkol was presented with an award for "Best investigative newspaper article and/or broadcast news piece dealing with human trafficking - child trafficking" for the Special Report programme: "Football's Slave Trade."
The programme, originally broadcast in April, exposed how football was being used as a vehicle for people trafficking.
Over the course of several months of painstaking investigations, Kaveh and his team uncovered a multi-million pound operation involving FIFA listed agents and a trafficking trail that reached via Paris and Switzerland all the way to Cameroon.
It is believed that as many as 20,000 footballers have been illegally shipped from Africa to Europe with men posing as football agents shipping youngsters to Europe on the false promise of a lucrative playing contract.
Kaveh received the award at a ceremony held at the Houses of Parliament on Wednesday - which is appropriately National Anti-Slavery Day.