FA Cup Dreams
Skysports.com launches its new FA Cup feature 'Cup Dreams' as the first round kicks off this weekend. In the first part, Graeme Bailey caught up with Tony Brooking of the Metropolitan Police Football Club ahead of their game with Crawley
Last Updated: 30/11/12 10:40am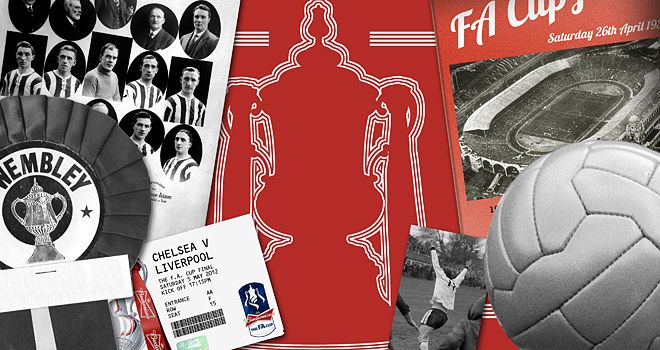 Our first port of call on this year's cup trail is to one of the most unusual outposts you will ever come across in English football, the Metropolitan Police Football Club - who host ambitious League One outfit Crawley Town on Saturday.
Nearly 100 years old 'the Met' as they are affectionately known, are based in the suburbs of Surrey, ironically, because of modern boundary changes, outside the Metropolitan police district.
We caught up with Tony Brooking, brother of the Football Association's and West Ham legend Trevor, and the man who not only oversees the football club at the Met Police but also the whole Athletics Association, encompassing nearly 50 separate clubs.
We spoke with Tony as he and the rest of the club's hierarchy prepared for one of their biggest games in a generation.
"It is just great publicity for the club, a huge amount of organisation has gone in but one way or the other we will do ourselves justice," he said.
"This will be the biggest crowd we have ever had. We have a capacity of about 2,800 set by the safety officers and the crowd will be segregated. This will be achieved primarily by stewards but Surrey Police have insisted on a presence inside the ground which will cost about £2,000.
"Our stadium is situated in the grounds of Imber Court Sports Club but this is located within the Surrey Police area thus they are responsible for policing the match. There are four Metropolitan Police Sports Clubs but following boundary changes several years ago, only one remains in the Met Police area."
Brooking explains how the Met Police are operated and more importantly funded, an aspect which makes them one of the most unusual clubs in the country as they rely on a unique lottery set up by the football club back in the 1960s.
Funding
"We explain this many times over, and people ask the same question as they don't understand or don't want to understand, there is a tendency to think we are funded by taxpayers' money but this is not the case," he revealed.
"With my day hat on I am general manager of the Metropolitan Police Athletic Association and we currently have 47 sections of which football is one of those. Back in the mid 60s the football club recognised they needed funding if they wanted to continue in senior football. There was an interesting debate where the Association considered setting up a lottery but they eventually decided not to, so the football club decided to go ahead with the idea.
"Members of the club went around police stations getting people signed up with early prize money of pounds and shillings - for those old enough to remember. The number of subscribers gradually increased to such an extent that the football club started to make donations to the Association.
"In those days the Association had no funds of any significance, the lottery now has over 23,000 subscribers and the profits are used to fund the football club and all 47 clubs in the Athletic Association.
"The football club make a donation as they still own the lottery and that is how the funding is done, and how the Association is - we work hard to get people to subscribe and it is only open to serving police officers, and staff, and retired police offers and staff."
Because of their unusual situation, Brooking admits that it is unlikely that the club will be able to progress into the pro-ranks.
"Our gates are one of the smallest in the Ryman Premier League, therefore, our funding is primarily dependent upon the lottery, with assistance from sponsors," he continued.
"A great deal of effort is put into increasing the number of subscribers but it is restricted to serving and retired police officers and police staff, therefore, there is a limit to its size.
"We have to be realistic about it, I would say Ryman Premier may be our limit but the Conference South must always be a target. If we were to manage to get to Conference South, then that would really be it. We do not really have the infrastructure to go any further.
"This is only our second season in the Ryman Premier and at the moment it is a consolidation process. If we find ourselves in a position where we can challenge for a play-off spot in the coming years, then we will try our best to progress up the ladder but we have to be realistic, we are not like a normal professional or semi-professional club. "
Brooking insists that the club will always seek to preserve its identity as the Metropolitan Police Football Club would not go chasing big benefactors and owners to achieve Football League status.
Whilst the Met Police no longer boast a first team made up of police officers, their connection with the force remains at the heart of their philosophy.
"We now have very few first-team players who are officers but we have a reserve team where 50 per cent are police officers and all of the team management are officers."
One issue that has always been a problem for the Met Police is their inability to increase local support, given their name suggests a very big area in itself.
"There are a number of Ryman League clubs in the area and we don't have normal 'town/area' links," he said.
"We are hoping that by developing our youth policy this will assist in broadening our links with the local community and, of course, develop young players to progress into the first team."
Cup magic
Looking ahead to Saturday's big game, Brooking admits that the magic of the cup is very much in the air, especially as it sees them play in the first round of the cup for only the fourth time in their history and they have never progressed beyond this stage.
It also gives The Met a chance of revenge, as the last time they reached this stage, back in 1993, they were knocked out by none other than Crawley Town who were themselves a non-league club at that time.
"The players are really excited as it is not every year you get the chance to play in the first round proper," he said.
"We have to be realistic about our prospects as we are playing a side four leagues above us who are now third in League One. Everyone at the club is 'up for it' and the players will do their best. All we can do is play as well as we can, hope for some luck and see where that takes us."
Brooking admits that the appeal of the cup was present from an early age when his father took him and brother Trevor to West Ham matches. Little did they know at the time that Trevor would go on to win the cup with his beloved West Ham United on two occasions.
Because of this Brooking is a firm believer that the FA Cup remains an elite competition, adding: "The cup is important to all non-league clubs.
"There is an attraction that is difficult to put into words and being brutally honest, there is significant prize money which is important to all clubs right the way through to the Premier League.
"No non-league club treats the FA Cup as an inconvenience. They all make every possible effort to progress as far as they can. Although a few professional clubs may sometimes field weakened teams, you only have to look at the winners of the cup to see how important it is to the big clubs. In recent years, the winners are usually one of the big clubs."
And will the capacity crowd include the head of the Metropolitan Police, commissioner Bernard Hogan-Howe? "He has been invited but it will depend upon what his commitments are. I know he is interested in football but whether he will be in a position to come we are not sure, but I think we will be able to squeeze him in," he joked.