Red alert
Man United, Tottenham and the in-form Suarez... Alan Curbishley looks at the Premier League headlines.
Last Updated: 06/11/12 10:04am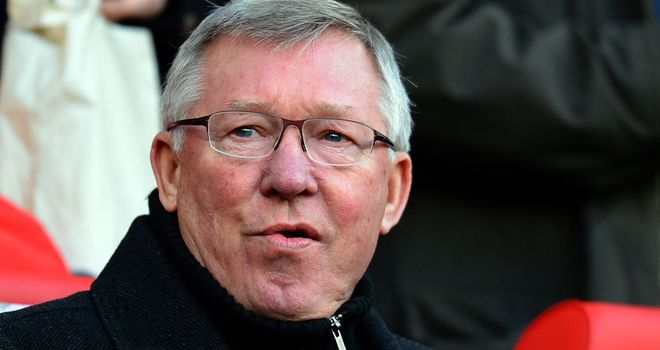 Man United
"You have to give Man United credit as they will wake up this morning top of the table, coasting in their Champions League group while having these injury problems to defenders. In the first game of the season against Everton, Michael Carrick played centre-back, while other players have had to play there, but they are doing well and some players are on their way back.
"You fancied that with Antonio Valencia and Ashley Young playing against Arsenal that Man United would get a lot of crosses in, and even though Van Persie's goal was as a result of a mistake by Thomas Vermaelen, it came from a ball into the box (by Rafael). As long as van Persie stayed fit, I always thought he would make an impact and he could go on and have another season like he had at Arsenal because Man United will create so many chances."
Tottenham
"They were losing 1-0 with 20 minutes to go at home to Wigan and most, if not all, of the Spurs fans, would have expected Andre Villas-Boas to bring on Emmanuel Adebayor and leave Jermain Defoe on, not substitute one for the other. It seems that some of Villas-Boas' substitutions are pre-determined, no matter what is going on (in the game).
"The Spurs fans were probably thinking: 'Harry Redknapp would have had three or four forwards on if we were losing at home'. There is pressure on Villas-Boas but only because he has taken over a club that were fourth from top, when normally you take over a club they are fourth from bottom. But they are a big club and have a great squad are still up in that European spot."
Luis Suarez
"He is probably the most outstanding player in the Premier League at the moment and what I like about him is that he doesn't give centre-halves a minute's peace; he is always buzzing around and trying things. The frustrating thing if you play with Suarez is that you don't know what he is going to do.
"But neither do defenders and they are petrified of him when he picks the ball up in the box; they don't know if he is going to take two or three players on or push it through someone's legs. I don't know what Liverpool would do without him and if he gets injured I can't see where the goals are going to come from."
QPR
"I think Mark Hughes is under more pressure than Reading manager Brian McDermott purely because the expectation levels are so different. Reading are newly promoted and you probably expect them to be in a relegation battle and finishing fourth bottom would be fantastic but with the money that has been spent at QPR, they wouldn't expect to be in a relegation battle.
"They need to get out as quick as they can, but with Aston Villa beating Sunderland, the three teams at the bottom (QPR, Reading and Southampton) have got to put results together. They can't win one and jump out and the longer they stay down there the more the managers will come under pressure."