Rafa reaction
Rafa Benitez is Chelsea's interim manager for the rest of the season. Soccer Special give their verdicts...
Last Updated: 22/11/12 7:48am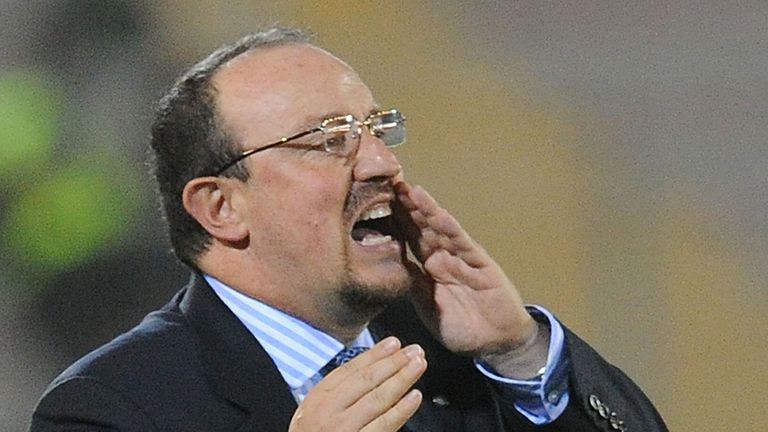 Phil Thompson
"I think this is the right time if you look at it. There's no compensation to pay, he's free, he's available at the moment so he can step straight in there. But the biggest thing is the fact he's an experienced manager. You knew one thing about him at Liverpool, he didn't care about anybody's egos, he didn't care how big a name they were. Nobody bothered him so he can handle these Chelsea players, which is a good point.
"They need someone different, there's no doubt about it. Maybe they could've got someone in alongside him to help Di Matteo but, I think Rafa Benitez is a good call. If you look at it more, this is a hard job and Rafa is a big-name manager. He's got to be delicate how he plays it. He doesn't to go in there and batter players in the dressing room, having a go, because he's only there for a little while. Ask Di Matteo... he came in towards the end of last season and he massaged a few egos, didn't want any enemies, because he thought he was only there until the end of the season. I do think this is Rafa being desperate to get back in because I don't think there are many clubs who could have tempted him. Financially he will be rewarded, but it's for him to get back into the game."
Charlie Nicholas
"I think it's a massive gamble for Chelsea to think that Pep Guardiola is going to say 'yes'. I think he is taking his time and he's in no rush because he's a great coach but I am not convinced Guardiola will look at Chelsea as a project he would like. Mr Abramovic is a quick decision maker, so I am not convinced by that. But maybe there is something in the background, some confidence boost.
"I think this is difficult to take on because Rafa will come in and organise - his structuring and organisation is as good as anyone's - but the problem is he not there for long. Chelsea players, in the past have always had a say in the dressing room; John Terry and Frank Lampard had earned that, but I just don't see the players looking at Rafa and saying 'he is in for the long haul, this is a good move'. The man's a very good coach, but do Chelsea and Rafa work the way the situation is? Di Matteo wasn't really under scrutiny but ended up winning two trophies. What is the briefing for Rafa?"
Tony Cottee
"Fernando Torres has to be key in this. The owners spent £50million on one player and they must be thinking someone, somewhere can bring the best out of this player. Di Matteo left him out of the team last night (against Juventus) didn't he? I agree Torres himself has to give more but something is wrong. Look at the player, the body-language, there is something wrong and they can't get the best out him. I'll be honest, I'm not a fan of Benitez, I don't think he's the right man, but it's the only thing I can think of.
"Torres is so key because they have bought those three midfielders (Juan Mata, Oscar and Eden Hazard) but they've really got the only one forward, so they have to get the best out of Torres. If they're not going to spend some money in the window, who is going to score the goals? If Rafa goes in with more defensive footballers, but what about happens to those flair players? The fans want to see them play - and the owner wants that style too."
Paul Walsh
"This is not a popular choice is it? The fans aren't enamoured by him on two fronts; he and them have a little history that goes back, but also the way he plays, so he hasn't got many fans to start with! But in football, if he starts winning a few games, they will turn towards you and accept you. I don't know if that will happen. If you can organise defences you can do it all you like, but if you haven't got the right personnel in there, it can be a problem. David Luiz is the problem for me.
"But I don't think Di Matteo could have done more than win an FA Cup and the Champions League. He's only a young manager as well and he's had success. Manchester City should sack Macnini on the basis of Chelsea then! Di Matteo has had a poor Champions League - so have Man City, a disaster in fact - but I think he's done a great job at Chelsea. I still can't believe they've got rid of him."