Cup Dreams
FA Cup Dreams looks at Dorchester Town's bid to make it to the FA Cup third round for the first time.
By Graeme Bailey - Tweet me: @graemebailey
Last Updated: 30/11/12 11:05am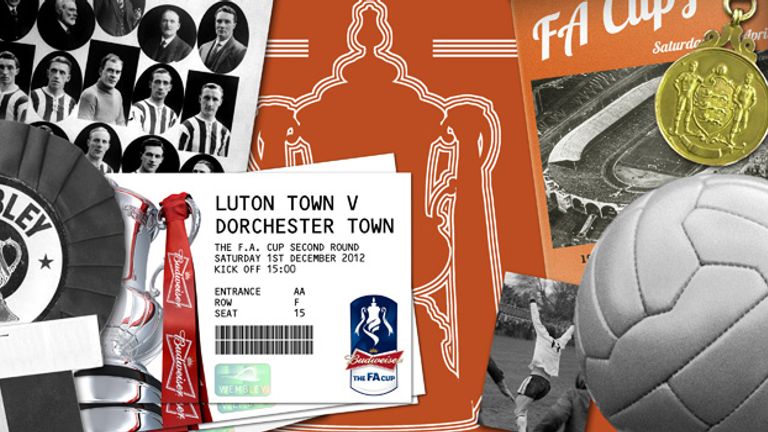 As part of our new FA Cup Dreams feature we chat with Dorchester Town chairman Shaun Hearn as they look to seal a place in the FA Cup third round for the first time.
Dorchester have three times previously been in the second round of the cup, but each time in 1954, 1957 and 1981 they lost out.
Now in 2012 they make another attempt to make it to the holy grail of the third round, and standing in their way is another non-league team in the shape of Luton Town.
And Hearn admits that the chance of reaching the third round has caught the imagination of the small Dorset town.
"The place is buzzing, the whole town is buzzing and it is a fantastic achievement to beat Plymouth in the last round and to draw Luton was great," Hearn explained.
"It was beyond our wildest dreams at the start of the season to get this far. A home game would have been fantastic, but I don't think non-league teams come any bigger than Luton so we are pleased and looking forward to it.
"Luton are a massive club and I am sure their priority is to get back in the league, but our guys will go and enjoy it, it is a great draw and hopefully they will perform again as they did at Plymouth."
Luck
The third round remains the goal and Hearn feels that they are due their slice of luck.
"It would be amazing to reach the third round, watching the Plymouth game it was a great night and great result, and the romance of the cup is brilliant - we have looked at envy over the years at clubs who do this and hopefully it is our time to have that bit of luck and get to the third round," Hearn continued.
Dorchester are currently in the Conference South, just two promotions away from the Football League - but Hearn admits that is an unlikely prospect for his club.
"I don't think that is achievable, the catchment area is not the best," he explained.
"Regardless of our position in the league we get an average of 500 to 600 and I think with the teams around us it would be very difficult for us to go much higher, we are probably punching above our weight now to be honest.
"We have got a really honest bunch of lads, fantastic dressing room and we get really good value out of our players and it is not all about money here for them, we have got guys who could earn more at other clubs - it is a good family club.
"If we did go up then yes we would be only one promotion away, and who knows? I think the play-offs are achievable this year and if we can go up and we gain another 500 fans from somewhere then it is another ball game. Dorchester is still a market town in a lot of ways - not the biggest of places so we will be governed by the amount of people who come through the turnstiles - no matter what level we are at."
Dorchester were previously in the hands of colourful Bournemouth chairman Eddie Mitchell and Hearn admits that at that time the Football League was a possible ambition.
"When Eddie came into Dorchester I was on the board, and I am sure his ambition was to get Dorchester into the league - and I think what he is doing at Bournemouth proves his ambition - I know him and we get on well, and I go to Bournemouth and Dorchester is still close to his heart but it is different languages. Bournemouth is a great club and I am sure they would like to go to the Championship but for us we just want to stabilise and keep going and if we can get to the play-offs that would be a great achievement."
During Mitchell's time at the club, they even went full time but that is no longer possible.
"We went back to part-time - which at this level, clubs may say they are full-time but I am not sure they are like league clubs," he said.
"Our guys have other jobs and we have a few players who could certainly play in the league - but we are very much a development club and feed players into the Football League."
Dream
Thinking ahead to the third round, Hearn admits the chance to get either Bournemouth or Manchester United would be the dream.
"It is a dream - we would settle for Bournemouth but Manchester United that is dreamland and we could live with getting to Old Trafford that is for sure."