Arsenal supporters are not being given what they were promised by board, says Nigel Winterburn
Nigel Winterburn says the promises made when Arsenal moved to the Emirates haven't been met.
Last Updated: 12/12/12 3:18pm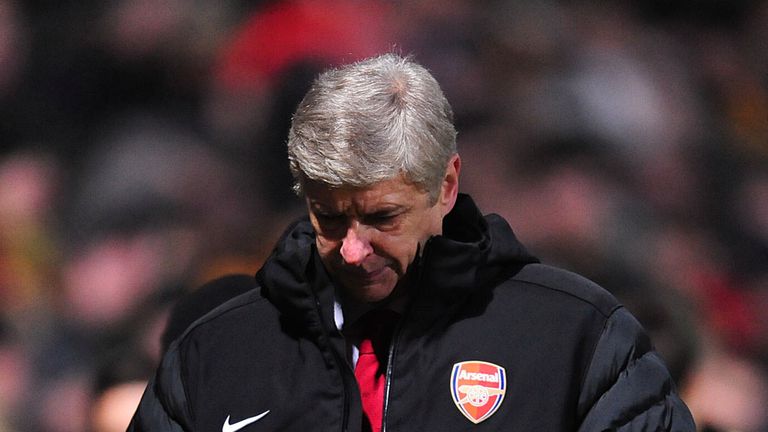 The Gunners were beaten on penalties by League Two Bradford in Tuesday's Capital One Cup quarter-final, while a run of just two victories in their last seven Premier League games has left the Londoners sitting seventh in the table.
And one-time Arsenal left-back Winterburn says the Emirates outfit, who have not won a trophy since the 2005 FA Cup, must get back to winning ways to ease the growing pressure on manager Arsene Wenger.
"The fans do not know what direction Arsenal are going in," he said. "They were sold this dream that they had to move from Highbury to the Emirates - and raise ticket prices - to compete for the Premier League.
"But not only are they not doing that, but they are losing players before they have hit their peak, such as Cesc Fabregas, Samir Nasri and Robin van Persie. Arsenal are bringing good quality players in with the money - but they need to keep their best players to get stronger.
"Wenger is staying calm and saying to trust him but when your team is not winning it is hard to trust anybody; I still believe he is the right man but people are starting to doubt him and the only way he is going to change that is by getting his players fighting for trophies.
"However, the players have to show passion, prove that they are good enough - and as good as we are led to believe - and put in performances that make the supporters proud, as the pressure is going to increase with every defeat from now on."
Tie up
The Wenger-David Dein axis was credited with allowing Arsenal to sign top players and compete for silverware in the late 1990s and early 2000s, and Winterburn feels the Gunners are missing former vice-chairman Dein's influence in the boardroom.
But the ex-defender, who played 440 league games for the Gunners between 1987-2000, defended Wenger's decision to field a virtually full-strength side in the shock defeat to Bradford.
"I would have loved to have seen David Dein still at the club as he seemed able to bring the players to the football club that Arsene Wenger identified and tie up their contracts," said Winterburn.
"There must be something wrong if these players don't want to sign and want to let their contracts run down, and the only reason I can think of is because they have seen other top players leave."
Winterburn added: "If Arsenal went with a younger team against Bradford and lost people would have said: 'You missed a chance to win a trophy, why didn't you put out your strongest team?'.
"Arsene is desperate to win a trophy and so had to go with his strongest side, but it is just not happening for this team at the moment and the players will have to work very hard to get the supporters back on side."