Cup Dreams
Graeme Bailey looks back at Hastings United's FA Cup loss to Middlesbrough on Saturday.
Last Updated: 07/01/13 11:30am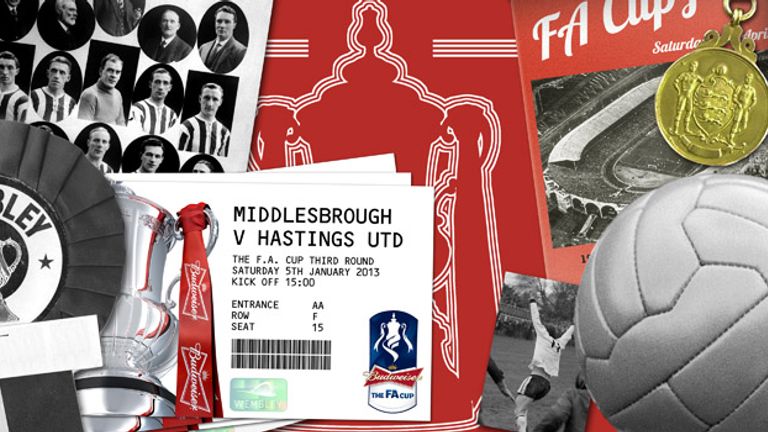 .
Saturday was truly a day to remember for Hastings yes, but the match may be remembered for other reasons....
Hastings United saw their FA Cup dreams come to an end at The Riverside as they lost 4-1 to the Championship promotion contenders.
No matter the outcome, and having spoken to Hastings boss Sean Ray before and after, pride was always something he wanted to take from their cup run and there is little doubt they did.
Hastings started poorly and could have been 5-0 down by the interval, but at just 1-0 - including a penalty miss - they were very much in the game and came close to an equaliser.
Boro stretched their legs and ran out convincing winners, but the biggest cheers of the day were reserved for Hastings' goal - a sublime 30-yard drive from Bradley Goldberg. A stunning strike which gave the 1,000 plus visiting fans something to remember from their 600-mile round-trip.
Suddenly with little over 10 minutes to go, another story emerged - this time from Middlesbrough, and a very exciting one.
Bryn Morris, the England Under-16 captain, was brought on to make his debut for the club.
Still only 16, Morris became the third youngest player in the club's history - something which passed many people by.
But Tony Mowbray was quickly quizzed about Boro's latest prospect after the match - and sometimes when a manager talks about youngsters they can wax lyrical, but you can tell that the Middlesbrough boss knows just what he has on his hands.
Mowbray described Morris as a 'footballer's footballer' underlining the respect he has for him.
Morris had already seen himself in the headlines before his debut, linked with the likes of Manchester United and Liverpool already - despite his tender years.
So whilst many will remember this day for Hastings - I for one will have it marked down as being the day Bryn Morris made his debut. In ten, maybe five years - if he progresses as expected - it will be a looked back upon as a landmark date for Boro and possibly English football.
But that is not to take away from Hastings - they did themselves, non-league football and their town proud, and they played their part in a great FA Cup clash - but they just might not realise they played their part in the rise of one of England's best young talents.