Gary Neville says that Chelsea's main aim is to secure a Champions League place.
Gary Neville says that Chelsea's main aim is to secure a Champions League place.
Last Updated: 20/01/13 4:28pm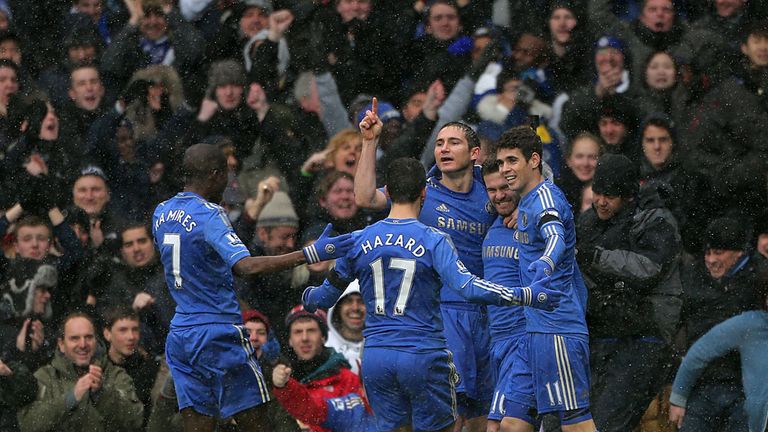 However Neville believes they must concentrate on the teams below them rather than focussing on chasing down the league leaders.
"It was a critical win for them but in terms of chasing down Manchester City and Manchester United; what they need to do is build the gap so that they do not get caught in that Champions League space - that is what Chelsea need to concentrate on."
Neville also says that Arsenal will feel aggrieved with Chelsea's first goal while Jamie Redknapp says the penalty that gave Arsenal their second goal was a dive.
"Arsenal will feel aggrieved by that first goal," added Neville.
"They should have had a foul in the build-up - Ramires comes in late. But it is a wonderful touching finish by Mata - too hit it high and in the top of the net, well those are the ones that goalkeepers don't save."
Too many dives
Chelsea claimed their second when referee Martin Atkinson judged that Ramires was taken down by Arsenal goalkeeper Wojciech Szczesny and Frank Lampard put away the resulting penalty. However Jamie Redknapp said that Ramires knew exactly what he was doing.
"Ramires won the penalty; it is a little bit of a dive," said Redknapp on Sky Sports.
"It is not a natural movement that he has made and to be honest I do not like it. Nowadays there is so much of it going on which makes it almost impossible for referees. People can say that it is very clever but I don't think that it is great that we see so many dives at the moment. It is not a penalty in my opinion."
Redknapp also said that Arsenal really came out fighting in the second half and at one stage could see them pinching the win.
"In the second half Theo Walcott started to time his runs right - he was getting offside in the first. Once they had scored it was game on.
"You could see that the nerves around the place where starting to affect Chelsea and they started to give the ball away - you could start to see Arsenal getting the result."