Saints' masterplan
The sacking of Nigel Adkins was a harsh, cold-hearted decision, but Nick Miller argues that, far from being inexplicable, it made perfect sense in the 'Southampton Way'...
By Nick Miller
Last Updated: 24/01/13 9:21am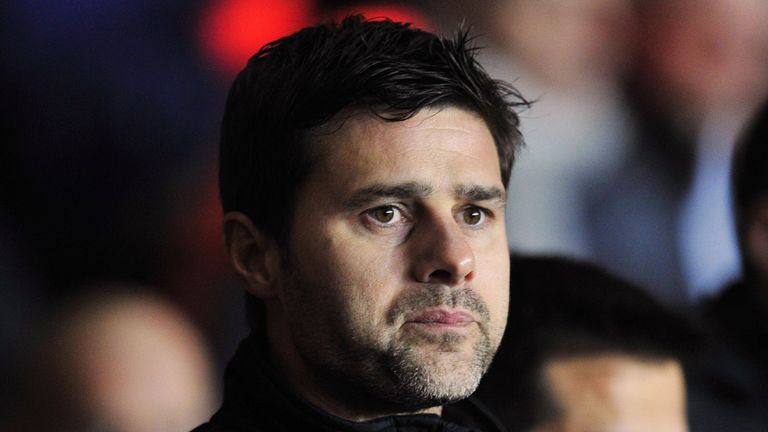 It's never nice when someone loses their job. Some will argue that sympathy is a human weakness, and gets in the way of progress. Of course, those people are probably psychopaths, but you can't deny that we'd probably get stuff done an awful lot quicker were it not for emotions.
It was therefore understandable that the football world seemed to join hands and unite in sympathy for Nigel Adkins, sacked by Southampton after two successive promotions just as he seemed to be turning this season around.
The dismissal was obviously extremely harsh on Adkins. It's almost impossible to think what else he could have done in his two-and-a-half years at the club, and to many Nicola Cortese made an inexplicable decision.
Except it really isn't that inexplicable. For a start, the wisdom or otherwise of any sacking cannot be judged until we know how well their replacement fares. The obvious example is the Chris Hughton/Alan Pardew crossover at Newcastle, but a more recent precedent is Steve Bruce taking over from the much-loved Nick Barmby at Hull City. Barmby was dismissed shortly after Hull had finished eighth in the Championship, and now under Steve Bruce they're third, behind Leicester only on goal difference. Only until Mauricio Pochettino has been at the club for a few months will we be able to judge the logic of the move.
In any case, much of the outrage was down to the timing of the announcement, because Southampton seem to be on such a good run, having lost just twice in the previous ten games. However, at his unveiling Pochettino let slip that he had been studying the team for a few weeks, suggesting that the decision to replace Adkins had been made some time ago. Would the outcry have been quite as loud if the dismissal had taken place in November, when they were bottom of the league having lost all but two games? So which run was Southampton's true form? Cortese clearly decided he couldn't risk it being the first. Presumably Cortese made his decision, then waited for his chosen replacement to be ready.
More pertinently for Southampton, it might be that Adkins simply wasn't a good fit for how Cortese wanted to run the club. Ever since Cortese and the Liebherr family arrived in 2009, they have spoken about a defined structure at the club, echoing the way many top European clubs are run. Specifically, that all teams from the kids right through to the seniors play broadly in the same way, and with the same formation - in this case, variants of a 4-3-3.
This implementation of what Brendan Rodgers would call a 'philosophy' is basically a mirror of how Swansea have operated in recent years. Rodgers' old club have been praised by many for the structure of their club, ensuring that even though they have changed managers more frequently than many clubs in recent years, the team has played in much the same way. In such a system, the manager/head coach is of course important, but changeable. It's a protective measure too - if, as happened with Roberto Martinez and Rodgers, a manager is lured away by a bigger club, the upheaval to the team is kept to a minimum. This is what Cortese is trying to do at Southampton.
Les Reed (former FA technical director and briefly Charlton manager) is head of football development at Southampton. He told The Daily Telegraph before promotion was confirmed last season: "We want to win matches by keeping the ball on the ground and therefore we have to develop players who can do that. The parents understand it, they enjoy it, they want their kids to be playing a good style of football and hopefully over time that becomes the culture of the club."
The 'Southampton way' is something that Cortese has preached since his arrival - all part of his five-year plan to reach the top flight, delivered two years early. The club looked at how the best clubs in the world operated and implemented the best of what they saw. Simple, really.
"The main thing was not to look at how they did it to copy something but just to learn from what actually they wouldn't do again," said Cortese in The Telegraph. "It was also analysing what didn't work and based on that we kept on developing our ideas."
So was Adkins adhering to this policy? As this excellent Southampton fan's blog notes, possibly not, given the way he mucked around with Southampton's system this season, flitting between a 4-2-3-1 that appears to suit the club's better players, and a 4-4-2 that, well, doesn't really. His team selection was also erratic and unpredictable, examples being the occasional dropping of top scorer Lambert and the selection of 17-year-old James Ward-Prowse for his first-team debut against Manchester City on the opening weekend. Ward-Prowse has made three starts since.
And perhaps, no matter how well Adkins was doing, Cortese simply believes he has a better man in Pochettino. For a start, whether the idea is palatable or not, a progressive young Argentinean is more likely to attract players of Gaston Ramirez's calibre than a former physio from Birkenhead. Thanks to Cortese and the Liebherr family, Southampton can afford these talents, but now perhaps have a coach to match the money.
In addition, Pochettino is highly rated in Spain. While Espanyol were bottom of La Liga when he left earlier this season, the sense was that he had simply run out of steam, after keeping a club with crippling financial problems (problems that meant they were consistently forced to sell players like Pablo Osvaldo and Jose Callejon) steady for nearly four years. If that doesn't sound like a huge amount of time, at the time of his sacking he was the longest-serving manager in la Primera by some way - it's pretty damn hard to stay in any job in Spain for longer than three years. Look at Pep Guardiola's hairline.
He may simply be more suited to Cortese's 'Southampton way' than Adkins. Indeed, when welcoming their new manager, Cortese said Pochettino "shares my belief that the most successful clubs are built by nurturing young players through a development system that provides a clear path to the first team".
Because of the constant sale of stars at Espanyol, he was forced to field youth-teamers, and did pretty well with them under the circumstances. Bearing in mind Espanyol's city neighbours would naturally hoover up the majority of the top local talent, finishes of 11th, eighth and 14th with second-tier kids is rather impressive. With the club in a better position to hold onto the products of a prolific academy now than when Theo Walcott, Gareth Bale and Alex Oxlade-Chamberlain emerged, Pochettino could be the man to mould these prospects into a competitive team.
Managerial decisions are these days made with long-term ambitions in mind. That's why replacing Harry Redknapp with Andre Villas-Boas made sense at Spurs even after they finished fourth last season. Adkins did a fine job at Southampton, but Cortese clearly believed that another man was better suited to the club's future. This might not work - it might turn out that Adkins should have been kept and Pochettino may be a horrible disaster. But the decision isn't illogical.
It's cold, it's callous, it might instinctively feel wrong and Adkins should rightly have our sympathy, but Cortese's actions are not inexplicable. In fact, they're all part of the plan.
This article first appeared on Football365.