Gunners blew it
The Soccer Saturday panel on Arsenal's shock FA Cup exit to Championship side Blackburn Rovers.
Last Updated: 17/02/13 2:19pm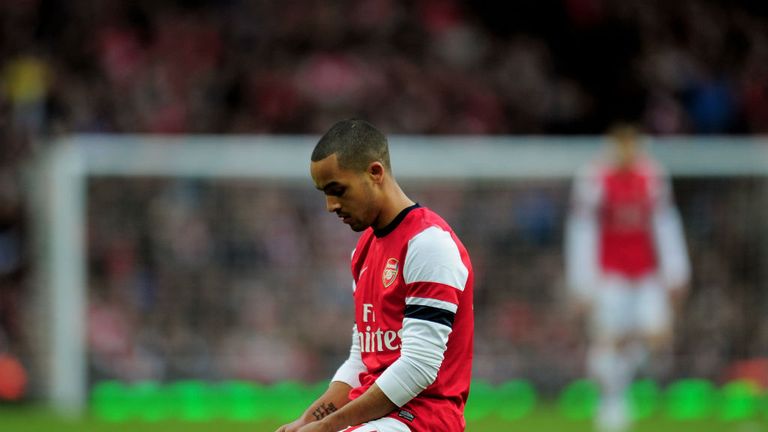 Chris Kamara says there was 'nothing' from Arsenal for long periods
The Arsenal fans weren't very happy at all and you can understand why because in the second half it wasn't a very good performance. In the first half they played pretty well; Blackburn goalkeeper Jake Kean was magnificent and made some wonderful saves. But in the second half, until just before they brought their subs on, there was nothing from Arsenal.
Just as they were bringing the subs on Tomas Rosicky hit the crossbar and that got the crowd going. You thought, with the three subs coming on, that would be it. But just as they came on Martin Olsson went down the left hand side and produced a shot which came back of Wojciech Szczesny and Colin Kazim-Richards hit the ball into the ground and it went in off the post.
You have to say it was a bit of a smash and grab by Blackburn but it was a great performance defensively. Michael Appleton will be very proud of his team and the way they carried out his tactics because in that last 15 minutes, when you thought Arsenal may have a chance to breakthrough, they held their line, went deep and got away with it.
The Arsenal fans would have hoped Arsenal would start [with their key players] go and win the game and then bring them off. But when you've got to bring them on and they have to get up to the pace of the game it's hard. To be fair to Jack Wilshere he played like he does and created two or three good opportunities but they weren't taken by any of his team-mates.
It wasn't a vintage Arsenal performance, their passing and movement wasn't as good as they can do, Gervinho failed to take his chances and Olivier Giroud was anonymous. They had nothing up front and when they came up against a determined, well organised Blackburn side they found it tough.
Paul Merson on the frustration of Arsenal starting with Wilshere, Walcott and Cazorla on the bench
I'm shocked. Another trophy gone, another year without one because the chances of winning the Champions League are minimal at best. Why not play your best team and then get the three key players off when they're 2-0 or 3-0 up? You feel for the fans. I think it's disrespectful.
Arsenal are one of those strange teams who could beat Bayern Munich but there's a lot of pressure on the players and Arsene Wenger now. They're nowhere near certainties to finish in the top four, they've got one of the best teams in European football in the Champions League and now they're out of both cups.
For me, you win this game and you've got something to fall back on: the quarter-final of the FA Cup. This could be it on Tuesday night, the fans could turn on Wenger.
Charlie Nicholas on the result's impact on Arsenal's Champions League chances
The players they started with in this match should be able to beat a Championship side, there's no disguising that fact - but why take the risk? Arsenal should have just gone with their strongest team and included their two best players Wilshere and Cazorla and given just Walcott a rest if they wanted to. But to take that risk when it's not necessary is crazy.
It's a home game and what they should have been looking for was to get momentum and the crowd up supporting them ahead of Bayern Munich. But the fans will be tip-toeing into the stadium against Bayern Munich on Tuesday night; they'll be quiet, tense, thinking 'what type of performance are we going to get tonight?' Because they don't know at the moment, they can't trust the defence to be solid enough.