Keys to the match
Is Frank Lampard still the man? A look at the keys to the Super Sunday match between Man City and Chelsea using IBM analysis of Opta data.
Last Updated: 23/02/13 10:23am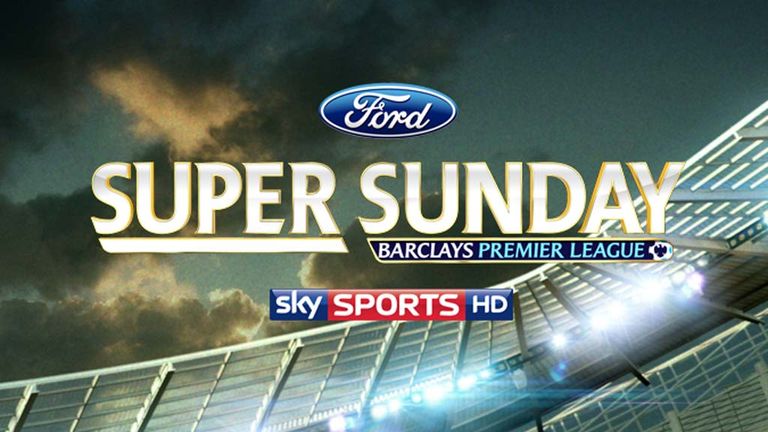 The goals continue to fly in for Frank Lampard. The 34-year-old midfielder has found the net 11 times in the Premier League this season despite starting just half of Chelsea's 26 top-flight games. In the 13 that Lampard has started, Chelsea have picked up 27 points. From the 13 he hasn't, that haul drops to just 22. Simple isn't it? Give that man a contract. But with the help of computing giants IBM, let's delve a little deeper into the murky world of statistics.
IBM have processed six-and-a-half years of Opta data. In doing so, they believe they can define certain styles of play and what is required to succeed against different opponents. With regard to this weekend's Super Sunday clash between Manchester City and Chelsea, IBM can not only look at previous matches between the sides but also between teams with a similar style. Factor in recent form and it is possible to establish certain benchmarks for success - both with and without Lampard.
With Lampard having been rested for Thursday's surprisingly tough encounter with Sparta Prague in the Europa League, the England man looks set to start at the Etihad Stadium on Sunday. Although he is most notable for his shooting prowess and goalscoring abilities, the analysis suggests his passing performance is likely to be significant in terms of the outcome at the weekend.
With ball retention against the Premier League champions essential, a benchmark for Chelsea success is that Lampard achieves a completed pass rate of greater than 86% in the middle third of the pitch. The statistics for the last three seasons of away matches show that when the midfielder fails to hit this target Chelsea have struggled. When they win, his completion rate has been 88 per cent.
This season, in which Lampard has operated rather deeper, the contrast has been stark. His pass success in the middle zone has been 87 per cent in matches Chelsea have won but that drops to 78 per cent in their defeats. His use of the ball will be a key issue.
In fact, if the Chelsea interim boss were examining these statistics he might be tempted to pack his forward line with the best passers. The analysis suggests that a key benchmark for the Blues' success at City is their ability to connect with more than 71 per cent of passes in the attacking third.
Chelsea average 73 per cent in games they win but dip below this target in matches where they fail to pick up all three points. This surely favours the neat interplay of Oscar, Eden Hazard and Juan Mata.
But it's not all about passing. If Chelsea are to get a result against a team that have won 27 of their 32 home league games over the past two seasons, they need to stop their opponents playing too. A tackle success rate of greater than 79 per cent is considered a key benchmark for the visitors.
The statistics show that Chelsea have succeeded with 82 per cent of tackles in games they've won this season but just 75 per cent in matches they've lost. It's an even more important factor on their travels. In away games over the past three seasons, the tackle success has been 80 per cent when Chelsea win but a mere 71 per cent when they lose.
Chelsea midfielders comparison
 
 
Player
Interceptions p/game
Tackles p/game
John Obi Mikel
1.8
2.5
Ramires
1.3
3.2
Frank Lampard
0.8
1.1
Perhaps this should be a factor in Benitez's thinking. Although Lampard has good qualities as one of the two deeper midfield players, with tackling a vital requirement at City other players may be better suited to the demands of the role. Ramires is averaging 3.2 tackles per game in the Premier League this season, John Obi Mikel 2.5 but Lampard is down at a lowly average of 1.1 per game.
This need for Chelsea to tackle ties in with the keys for Manchester City success too. The analytics indicate that an important target for Roberto Mancini's side to hit is a success rate of more than 42 per cent of take-ons in the final third. This suggests that Sergio Aguero could prove a valuable asset - Luis Suarez is the only striker with more dribbles than the Argentine forward this season. With Yaya Toure, Carlos Tevez and David Silva also currently ranking in the top 30 dribblers in the Premier League, there will be a huge onus on Chelsea to stop the home side's marauding stars.
It seems the most important aspect of City's passing is not so much the accuracy in the final third but the volume. If the home side get the ball in and around their opponents' area often enough, they will find a way through. The analysis shows that City's benchmark for success is to make more than 103 passes in the final third.
So far this season, City are averaging a whopping 140 passes in this attacking zone in matches they win. But the most revealing statistic comes from their recent form. In their last six games, City averaged 133 final-third passes in the three games they won, 109 in the two drawn fixtures but a disappointing 86 in the defeat to Southampton. Controlling the ball around the Chelsea area seems essential to City's success.
On the flip side, the responsibility for Chelsea is to do what they can to stop this passing from happening - and that means interceptions will be important. This further emphasises the need for defensively-minded players in the holding midfield area. While Mikel registers 1.8 interceptions per game and Ramires 1.3, Lampard cuts the ball out just 0.8 times per appearance.
Of course, let's not forget the small matter of shooting. While Lampard is famous for his accuracy from distance, the key for opponents Manchester City is to find space in the penalty area. City taking more than 67 per cent of their shots from inside the box is a benchmark for success against Chelsea. On average, Mancini's men have hit that target in games they've won this season but that has slumped to just 49 per cent when they've been beaten.
If the visitors can restrict City to pot-shots from long range, they'll be happy. Whether picking Frank Lampard is the best way for Chelsea to achieve that on Sunday remains to be seen.