Ray Wilkins says Everton unlucky to have goal ruled out against Liverpool
Ray Wilkins says that Everton were unlucky to have a goal ruled out against Liverpool.
Last Updated: 06/05/13 8:37am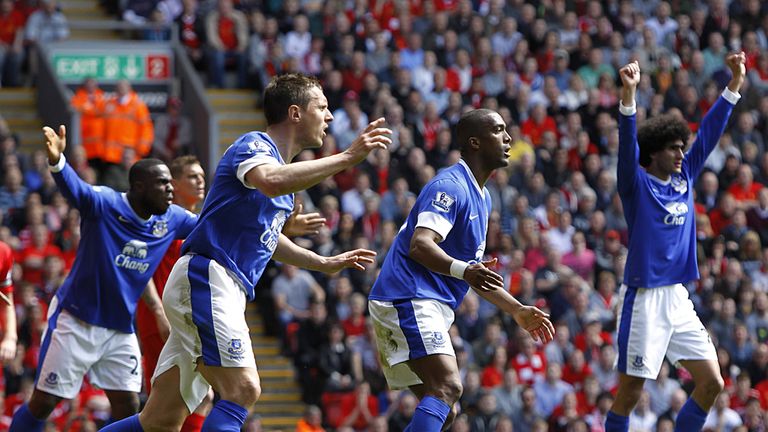 The Merseyside rivals battled it out to a goalless draw at Anfield on Sunday. The draw will benefit Everton more as they remain five points clear of Liverpool in sixth spot and with two games remaining will surely finish higher for a second successive season.
Liverpool created the better chances, but Everton had a Sylvain Distin header disallowed for an infringement from a corner for reasons that remain unclear.
"I think a draw was the right result," said Wilkins on Sky Sports.
"I thought Liverpool were the better side in the first half by just a touch, but Everton took control of the game midway through the second half.
"Liverpool probably had the better chances, but I thought Everton controlled the game a little bit better. The goal they scored through Distin, well I could not see too much wrong with that."
Jamie Redknapp agrees and believes the referee should have let the goal stand.
"There was some dialogue between the referee and Anichebe just before the corner is going to be taken - the ref thinks he is putting too much pressure on Pepe Reina.
"I think Sylvain Distin gets above Jamie Carragher before he can jump and it should have been given."
Jamie also had high praise for Liverpool attacking midfielder Philippe Coutinho.
"Coutinho has this ability to create out of nothing - he is one of those exciting players we love to watch. I thought he handled himself well today too - these derby matches are not easy to play in. Today was very cut and thrust with everything flying in."