Greatest manager
Sky Sports is launching a vote to discover the finest boss in the history of each current Premier League club and we want your opinions
Last Updated: 22/07/13 11:07am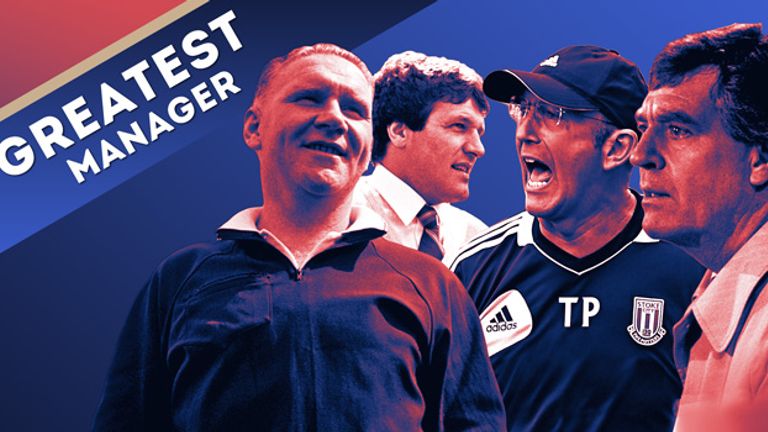 It is a debate that rages in grounds up and down the country. Just who is the greatest manager in the club's history? Is it the guy with the most medals or the person who put the structure for success in place? Is it the most quotable character or the quiet man who deserves respect?
The answer might divide families and depend on your own age or personality but Sky Sports is hoping to come up with some definitive answers this summer - with your help.
We will be running through the main candidates from each of the 20 Premier League clubs and asking you to vote in our poll to decide who exactly should be regarded as the best. We have already started with Arsenal, Aston Villa, Chelsea and Liverpool. Next up, it is Southampton, Stoke City, Swansea City and Tottenham Hotspur.
Southampton
Mauricio Pochettino is still in the early days of his career as Southampton boss but he will be hoping he can follow in the footsteps of some of his impressive predecessors. However, who is the best manager in the history of the South Coast club? Sky Sports has narrowed it down to three candidates and is launching a vote to find out. Is Lawrie McMenemy, Ted Bates or Nigel Adkins the greatest?
Click here to read more and place your vote
Stoke City
Will it be Tony Pulis, Tony Waddington or Bob McGrory who you vote as Stoke City's greatest manager? Each man achieved impressive feats when in charge of the Potters, including cup finals and title challenges, to mean they all have a claim to being the best. But Sky Sports now wants your opinion and vote.
Click here to read more and place your vote
Swansea City
It is a difficult decision to pick the best manager in the history of Swansea City but Sky Sports wants your vote. Has Michael Laudrup done enough in just one season by winning the Capital One Cup? Or was the passing football of Paulo Sousa a greater achievement? Brendan Rodgers can also not be overlooked after securing promotion to the Premier League while John Toshack will always be a club icon.
Click here to read more and place your vote
Tottenham Hotspur
With a trophy-laden past and the signings of some sensational players, Tottenham's managers over the years can each have a claim to being the greatest. But Sky Sports wants to narrow it down to the best of the bunch and we want your vote. Is Keith Burkinshaw, Bill Nicholson or Arthur Rowe your favourite?
Click here to read more and place your vote