Greatest manager
Sky Sports is launching a vote to discover the finest boss in the history of each current Premier League club and we want your opinions
Last Updated: 30/07/13 11:57am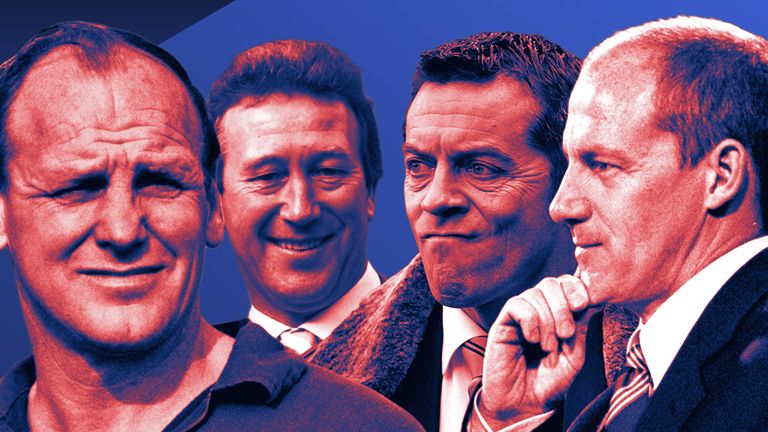 It is a debate that rages in grounds up and down the country. Just who is the greatest manager in the club's history? Is it the guy with the most medals or the person who put the structure for success in place? Is it the most quotable character or the quiet man who deserves respect?
The answer might divide families and depend on your own age or personality but Sky Sports is hoping to come up with some definitive answers this summer - with your help.
We are running through the main candidates from each of the 20 Premier League clubs and asking you to vote in our poll to decide who exactly should be regarded as the best. We started with Arsenal, Aston Villa, Chelsea and Liverpool while we have also looked at Southampton, Stoke City, Swansea City and Tottenham Hotspur. Next up, it is Crystal Palace, Hull City, Norwich City and West Ham United.
Crystal Palace
Ian Holloway could consider himself one of the best bosses in the history of Crystal Palace after managing them back to the Premier League. However, he cannot yet truly be considered among the greatest at Selhurst Park. Is Steve Coppell, Edmund Goodman or Bert Head the best?
Click here to read more and place your vote
Hull City
Steve Bruce has earned many plaudits for his part in also helping Hull City return to the Premier League, however, he has still got some way to go before he can be considered the best manager in the club's history. But who is the greatest? Choose from Phil Brown, Raich Carter, Billy McCracken and Ambrose Langley.
Click here to read more and place your vote
Norwich City
With cup-winning campaigns, promotions seasons and victories over Bayern Munich in their past, Norwich City have enjoyed some famous days. Managers have been integral figures in that history but who has been the best? Sky Sports has narrowed it down to four candidates - Ken Brown, Paul Lambert, Mike Walker and Willie Reid
Click here to read more and place your vote
West Ham United
Do you judge managers by their trophy-winning success or by their ability to nurture talent? That question will likely influence your opinion in deciding the greatest boss in West Ham United's history. Sky Sports wants your choice from three candidates of Harry Redknapp, John Lyall and Ron Greenwood.
Click here to read more and place your vote