Sad day for Boro
Graeme Bailey takes a look at the sacking of Tony Mowbray at Middlesbrough and where they go from here...
By Graeme Bailey - Tweet me: @graemebailey
Last Updated: 22/10/13 2:07pm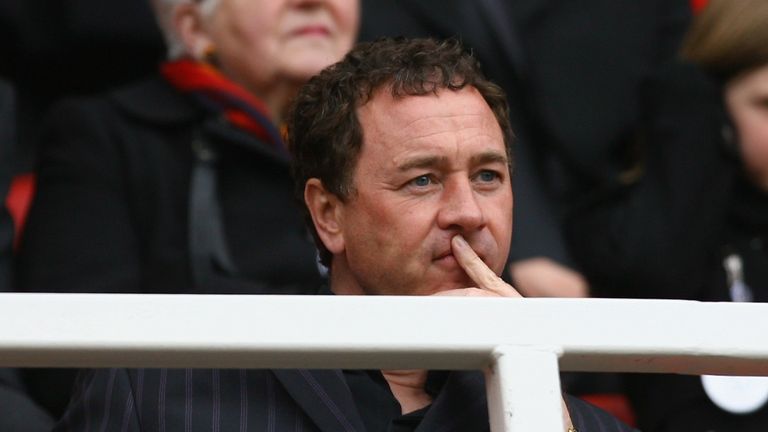 Gibson pulled the trigger on his three-year relationship with Tony Mowbray - the club legend, who embodied the passion of football on Teesside.
Not since Bryan Robson left the club will Gibson have had a heavier heart, perhaps not even since Mowbray's own manager Bruce Rioch left. Indeed, this was the first time in living memory that the Boro chairman had been forced to sack 'one of his own'.
To be fair to Mowbray, he took over a rudderless ship abandoned by Gordon Strachan, who had lavished what little money was left in the club's coffers on hugely exorbitant wages and transfer fees on predominantly Scottish Premier League players.
Mowbray's task for much of his reign was to try and get the club financially in order and, to his immense credit he succeeded, whilst also flirting with the play-offs in his previous two campaigns.
But just five wins in the whole of 2013 has cost Mowbray, with the fans clearly giving their opinion with their feet as they have done going back to Steve McClaren. Last season's average attendance figure of 16,794 was a record low since their move to the Riverside and this term they are below that.
I argued three years ago for Mowbray's appointment on the premise he would bring the 'football' needed to attract Boro supporters en masse, something that has not been done since Robson's era.
Boro did not sell out even in their most successful period in recent history under McClaren - and why? Because they want to be entertained. This underlines the problems Gibson has post-Mowbray.
Style over substance
There are options out there for him who could probably get results. Tony Pulis and Gary Megson are two, for example, who would clearly be results-based bosses, but neither would attract the fans, which must be one of the main worries for Gibson.
Gibson, whenever possible, extols the virtues of running a club which is the heart of the town, but unless you can get the passion pumping amongst the fans, then you're fighting a losing battle and, when someone like Mowbray fails, it is clear to see the size of the task that awaits his successor.
And that is really where Mowbray let himself down. Boro fans - myself included - anticipated a West Bromwich Albion style journey of Grade A football from the off and, even if that meant becoming a yo-yo club again, so be it, but it never came. Yes, there were periods of 'decent stuff' being played but nothing more than that.
Some Boro fans would take results over style but seemingly the majority wouldn't. These are children of the Robson era, and that is very hard to forget for them. Much now will depend on what Gibson wants and more importantly how he wants to achieve it.
Gibson will be sat at his desk wondering which avenue to take. During his time as Boro chairman, he has looked at most options barring one - a foreign coach and, rest assured, he will take his time to look at all the candidates available to him which could see him straying away from the British model and appointing the club's first non-British manager.
But it will take time for Boro and Gibson to get over the disappointment of Mowbray leaving. He should have been the one, he should have worked - but it was not to be.
One thing for sure is that, whoever does take over, he will not have Boro in his heart like Mowbray did and still does.
Options
So what are the options for Gibson?
A Big Name...are there any who really want to come in? Tony Pulis, Roberto Di Matteo both linked but would they be interested in moving to the North East? Possibly not. One other huge name linked is Paolo Di Canio - recently removed from Sunderland.
Untested...this avenue has worked ever so well for Gibson in the shape of Bryan Robson and Steve McClaren, but failed dismally with Gareth Southgate. Could again look at this and perhaps stick to the tried and tested Manchester United link - Sky Sports' own Gary Neville, his brother Phil Neville and Ryan Giggs are all currently coaching in some capacity or even current United number two Steve Round, who served at Boro under Steve McClaren.
Club links...a few contenders out there, one interesting one could be Paul Ince - hugely popular during his couple of seasons as a player with Boro and currently doing very well with Blackpool. And there is Nigel Clough, the son of Middlesbrough legend Brian, and currently available after leaving Derby. Another club legend is Graeme Souness, but he has not worked in management since leaving Boro's North East rivals Newcastle in 2006 - but he did have talks with Gibson prior to Robson's appointment.
Foreign...well it remains to be seen if Boro would go this way, but Gibson and Boro have good contacts on the continent. The likes of former Boro stars Fabrizio Ravanelli, now managing in France, Juninho, director at his own club in Brazil, and Jimmy Floyd Hasselbaink, managing in Belgium, are being linked, but appear hugely unlikely. But the foreign path cannot be discounted.
Best of the rest...Martin O'Neill has long been linked with Boro in the past, and has had talks, and, with him being available, will surely be in the mix again. But does he want another crack in the North East after his recent failure with Sunderland? Former England stars Glenn Hoddle and Terry Butcher are both getting some links - both would certainly be interesting ways to go. If, as many suggest, that Ian Holloway could be available soon, he would also be strongly linked. Karl Robinson, Alex McLeish and Stuart Pearce have also been mentioned.
Left field...Terry Venables helped rescue Boro in 2001, now 70 could he be enticed back to the club with a younger coach under his wing? Would be popular with Boro fans, but another big risk. But, then again, aren't all managerial appointments?