Tony Cascarino and Neil Reynolds discuss the sacking of Martin Jol.
Tony Cascarino and Neil Reynolds discuss the sacking of Fulham manager Martin Jol.
Last Updated: 01/12/13 8:09pm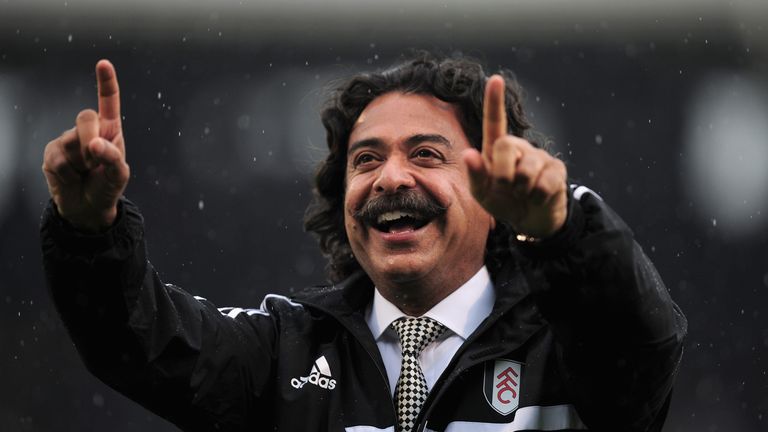 Jol has been under increasing pressure following the Cottagers' miserable start to the season and Saturday's 3-0 defeat at West Ham proved to be the final straw for chairman Shahid Khan.
"It was no surprise," said Tony Cascarino on Sky Sports News. "When you have a run of bad results, supporters are always going to be very negative.
"They have had a poor run of form - I think yesterday typified their season for me. They lost 3-0 against a team who cannot buy a goal! It was one of those performances that you just knew was going to be the last for Martin Jol.
"No one likes to see anyone lose their job it's not nice, but the business is football and if you fail or under-achieve then you lose your job and Martin has fallen into that bracket.
"It will be a new challenge for Rene Meulensteen and I think he will embrace it. He knows football really well and I think he will know that he has to get a much more different type of forward line for Fulham.
"Because in the modern game you have to have a forward line that defends from the front - that makes it easier for your midfielders and your defenders and I think that is what they are lacking. When they get to the transfer window they have to try and find a bit more mobility and a bit more endeavour from their forwards to give themselves a better chance. As a team that have to be a far harder team to beat."
Lessons from the NFL
A man who knows Fulham chairman very well is NFL expert Neil Reynolds as Shahid Khan is also the owner of the Jacksonville Jaguars.
Reynolds is not surprised at how swiftly Khan has acted.
He said: "I have seen this movie before, he took over the Jacksonville Jaguars and Mike Mularkey was the existing coach and really had not been good enough. Khan went in and fired him after one year; he fired the General Manager Gene Smith and completely changed the scouting department.
"He is very ruthless when they are not his people. He brought in Gus Bradley this year and he lost his first eight games, but there was no pressure on him whatsoever. He has a long term plan for them now that he has his people in there.
"When you look at Fulham, Khan inherited Jol and now he wants to bring his own people in and he likes to build for the long term. He is very much about bringing in the right people and then taking a step back - he does not want to be that hands-on owner who meddles too much but he is very keen to get the right people in place."