England climate control crucial
Sky Sports News reporter Nick Collins gives his verdict on the World Cup draw and believes England will be fully prepared to play in the heat and humidity of the Amazon next summer.
Last Updated: 08/12/13 12:39pm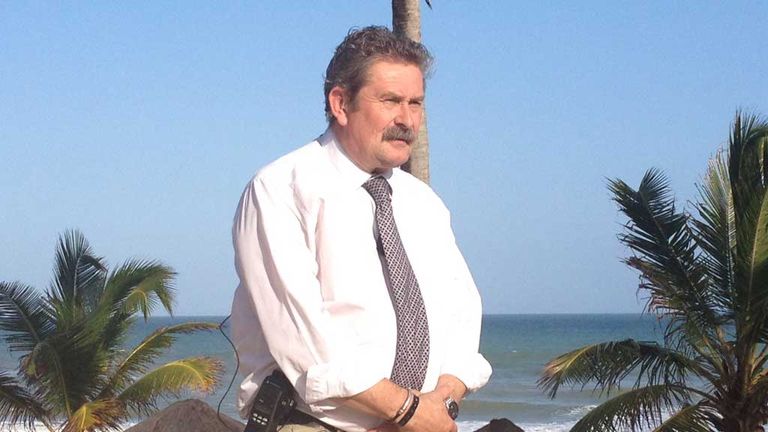 Manaus is probably the last place they would have chosen for the opening game but it has happened. It takes place on Saturday June 14th and Roy Hodgson and his men are determined to make the best of it.
From Rio to the capital of The Amazon rainforest and back is a round trip of almost 5500 miles.
They have to be ready for searing temperatures of 30 degrees and 90 per cent humidity. Already the planning has started - the medical and sports science staff will ensure England are thoroughly prepared.
The USA training camp in Miami will probably now be extended - England will spend at least a week acclimatising and play one or maybe two games there, preferably against South and Central American opposition.
June 7th is the most likely day they will fly to their Rio base. Work on refurbishing their hotel is well under way, while their training pitch at the Urca Military Base will be worked on extensively to get the it in perfect condition for England's practice sessions.
After Italy in Manaus, England then face Uruguay - the seeded team in Group D. The South Americans won the World Cup when it was last staged in Brazil and are aiming to repeat the feat. Luis Suarez & Co. will be formidable opposition in Sao Paulo.
Another South American team, Chile, exposed England's limitations last month, but we should not forget 2013 also included a spectacular 2-1 home win over Brazil and a creditable 2-2 draw in Rio at the Maracana.
And so to the final group game - Costa Rica in Belo Horizonte, scene of England's greatest World Cup humiliation...a 1-0 defeat by the USA back in 1950. With Italy playing Uruguay at the same time in Natal it promises to be a thrilling climax to the group.
One added bonus? If England finish second they would play their last 16 match in Rio - probably against Colombia. After that a potential quarter-final against Brazil or the Netherlands awaits, but then we are probably getting carried away.
First things first, and that means a date in The Amazon jungle with Italy in Manaus.