Bonus collectors
Sky Sports Fantasy Football's Tim Clement looks at alternative ways to collect points amid a difficult gameweek
Last Updated: 13/12/13 5:38am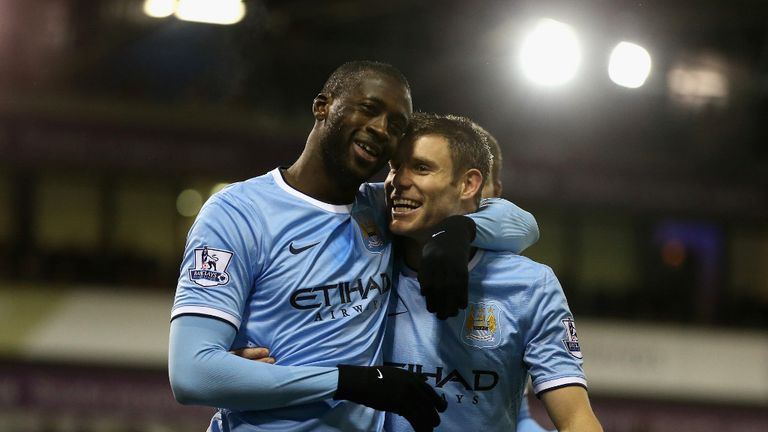 Goals and clean sheets may be the bread and butter for Sky Sports Fantasy Football bosses but it is also well worth looking at who is racking up the bonus points.
Players previously unloved by the old scoring system are now reaping the benefits, with two additional points up for grabs for pass competition, successful tackles and saves made.
With the majority of top scoring players facing each other this week, those bonuses could mean the edge over your rivals.
We'll start from the back with goalkeepers, who in addition to the +5 points for a clean sheet, can collect a further two for making five or more saves in a single game.
While Tim Howard leads the charts thanks to an impressive eight cleans sheets from 15 run outs, Liverpool goalkeeper Simon Mignolet has compensated for his side's open approach with 10 additional bonus points.
However, the Reds' failure to keep a clean sheet in 12 ultimately undermines the Belgian's efforts as he has just 45 points compared to Howard's 77.
Boaz Myhill, Brad Guzan, John Ruddy and Asmir Begovic have managed five saves on four occasions but have kept just five clean sheets.
It seems the goalkeepers with leaky backlines are gaining some compensation from their busy afternoons but are ultimately collecting fewer points than those watching the action from afar.
Therefore, it is more logical looking at which defences are doing the business.
Somewhat surprisingly, Crystal Palace boast the most prolific tackler, with Joel Ward making four or more successfully on seven occasions.
While the left-back was initially fighting a lost cause, the Eagles have evolved into a stringent force under Tony Pulis and have now kept four clean sheets from their last five games.
That run has seen Ward rack up 31 points from his last five games, with tackle bonus points collected in all but one.
Pablo Zabatela (£7.4m) is the main benefactor from those in the upper echelons with six helping him rack up 65 points, the fourth highest tally in the game.
Aston Villa's El Ahmadi also has six to go with a couple of goals and represents superb value at £4.6m.
However, it is the passing bonuses which are proving the most beneficial, with Yaya Toure (£8.6m) collecting an additional 20 points thanks to completing 60+ passes in 10 of his 15 appearances.
With seven goals also to his name, the Manchester City man is the second highest scoring midfielder on 103 points.
Aaron Ramsey (£5.8m) remains the overall top scorer with 128 points, having netted eight times and collected 16 passing bonus points.
However, Swansea's Jose Canas (£4.1m) and Manchester United's Michael Carrick (£7.8m) have the same totals but have offered little else in terms of goals and assists, leaving them with modest tallies.
We can therefore conclude that simply picking players on their ability to rack up bonus points is not enough on its own.
However, those supplementing clean sheets and goals with additional contributions are certainly reaping the rewards.
Luis Suarez's (£9.9m) tally of 15 goals in 10 games makes him the most desirable player, averaging a phenomenal 12.2 points per game.
It is worth bearing in mind that Liverpool face trips to Tottenham, Manchester City and Chelsea in December, so it is perhaps not the time to transfer in the Uruguay star.
Manchester United enjoy the most favourable festive run up so it might well be time to bring Robin van Persie (£10m) back in, although Wayne Rooney (£9.6m) has been the champions' most consistent performer, racking up 101 points this season.
Next week we'll be looking at which players offer the best value for money in the game as Ramsey continues to make a mockery of his price tag.