Breaking the mould
English coaches complaints about a lack of opportunities have become a familiar refrain in recent times. While Gary White empathises with those concerns, the 39-year-old has found his own way around the problem by travelling the globe and becoming one of the game's best qualified coaches.
By Adam Bate - Follow @GhostGoal
Last Updated: 08/01/14 1:00pm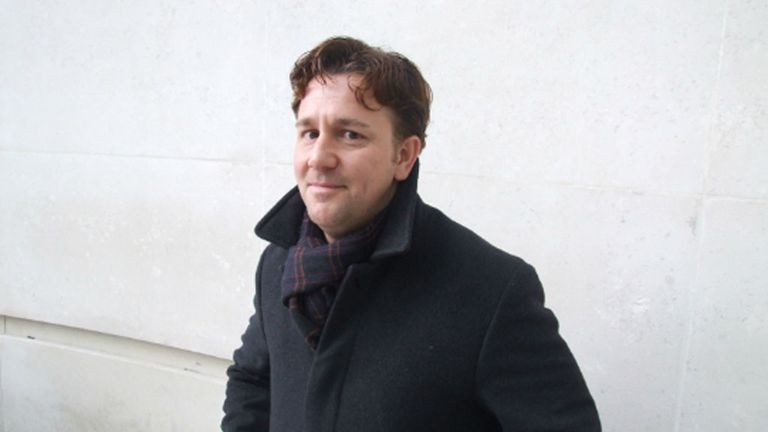 With Tim Sherwood becoming the final Premier League managerial appointment of 2013 and Ole Gunnar Solskjaer named as the first new boss of 2014, it's clear that being a former international footballer remains a persuasive element when clubs are looking for a new coach. But where does that leave those without a big name to help kickstart their coaching careers? If your name is Gary White, the answer, it seems, is in charge of the Guam national team in the western Pacific Ocean.
It's been a curious route for the 39-year-old Englishman whose breakthrough came as Andre Villas-Boas' predecessor in charge of the British Virgin Islands when barely out of his teens. Success with Bahamas and Seattle Sounders followed but White readily admits it life can be tougher without a strong playing CV to your name. "It's a reality," he tells Sky Sports. "You've got two options. You can either sit down and moan about it or you can do something about it."
The former Bognor Regis Town player has certainly done that since the day he traded West Sussex for Western Australia and an opportunity at Fremantle City. White quickly realised that spending a decade chasing that one big playing contract could be time wasted. Instead chose to pursue a career in management in the belief that starting out earlier would give him an advantage on those players who only turned their thoughts to coaching in their thirties. It's a case of equalising the odds.
"I think it's definitely a good thing if you've played the game at the highest level," he admits. "But it doesn't necessarily make you a great coach. I think they are two completely different professions. You see players who have really struggled as a coach, and then you see people who didn't play but have become high profile coaches. It all depends on the person.
"You have got to make sure you understand the game and you're able to convince people about your philosophy and your style. It makes it more difficult if you haven't played 100 games for England, obviously. But that just makes you then go out and get the experience that you need. As an elite coach you have to have a knowledge of the game but you've also got to be able to manage people - and that means people above you and people below you."
White is an elite coach - and he has the documents to prove it after being chosen as one of the first to undergo the two-year programme that saw him achieve the new FA Elite Coaches Award that enjoys equal standing with the UEFA Pro Licence. "It was really inspirational," says White. "What the FA did was select 16 people under 40 who could represent the next generation of coaches. If you put 16 people in a room, it was never easy for anybody to come and speak to us. Even Rene Meulensteen was grilled.
"We never just took what they said as gospel. We questioned them and I think that is what the FA wanted. They wanted people who would think outside the box rather than just go down the same path as everybody else. Working with those guys for two years was such an important opportunity for me and going forward I think those 16 coaches will go far and have an impact on the game in England in the next five to 10 years."
The reputation of English coaches has taken a battering in recent times with the statistics regarding the lack of qualified staff well documented. White is the antithesis of the cliché but as someone who travels the globe, he is aware of the popular view. "It's been a bit sad actually," he says. "Where I am in Asia, especially in Japan, Brazilians are the hot coaches as far as they are concerned. That's what they look for. In other parts of Asia they look to Germany and elsewhere."
White is doing his bit to challenge that perception in his role as part of the Asian Football Confederation's technical study group where he is responsible for analysing the Japan and South Korean men's teams, but in the meantime there is frustration. "In the English Premier League, you also see average foreign coaches come in, which is frustrating when I know there are English coaches out there who can do a better job. I don't mind foreign coaches coming in who can take our game forward but when it is average coaches it does frustrate me."
With opportunities limited, White has forged a career overseas and believes it has made him a better coach than he would ever have been if he'd stayed in England. "If you only see a certain way of doing this, and you want to coach players from all over the world, then if you haven't experienced different cultures it might be a bit of a struggle. So I think by working in different countries it puts you a step up in terms of how you communicate with people.
"You've got to be open-minded and you've got to leave all your received opinions about other places at home because a lot of English people complain that it's not England. Well, it's not England so you've got to be positive. You've got to be a character that's welcoming and a personality where you can survive on your own away from your family."
White is doing more than just surviving in Guam. He's thriving and so are the team as they currently boast their highest FIFA ranking in the country's history, lifting them above Indonesia - a country with a population in excess of 250 million. "We're three games unbeaten in international football. That's not easy because we are in East Asia and have to face teams like Japan, South Korea and Australia," White points out. He acknowledges it was surprise career move after being the technical director for the Seattle FA and the Sounders elite youth scheme but feels it was the right decision.
"After seeing the training facilities - it's a $5million training centre that they've got - I could see what they were trying to do," he explains. "They just needed somebody to push it. A lot of people were a bit surprised because probably the next job for me was to be a coach in MLS. But I was so impressed that I took the leap and it's been a really good move for me."
In his role as head coach and technical director, White has had a strategic as well as a tactical role in improving Guam's fortunes and the source of his inspiration reveals a man willing to think laterally in order to harness an advantage. "What the national teams were trying to do was just get through games by keeping them as close as possible rather than trying to win," he says.
"The Chamorro culture, which is the indigenous culture of Guam, is all about being warriors. You can't tell a warrior not to fight because it's in their blood. What I wanted to do was get the most out of that culture so we changed the mind-set to one that said that if we were going to go down then we'd go down fighting.
"It really made a big difference in terms of how players approached the game. It gave them a self-belief that they'd never had. We really integrated the community and the culture into the national side and for the past two years we've had real success as they've really bought into it.
"For example, we've included things like the 'Inifresi' which is a chant in Chamorro similar to the Haka. They do that before every game and we've installed that in every programme through to the senior side. So there's now a culture and a brand running through the teams which they never had. That's helped push it forward.
"When you've got an English guy coming in saying: 'We're going to change things.' The best way to do that is to do things that they know. When you've got something at your fingertips which is culturally connected to sport and the warrior mentality then why wouldn't you use it?
"We've now got a nickname that we use called the Matao. Back in the Chamorro society hundreds of years ago, there were different clans. To be in the head clan, which was the Matao, was the highest level in terms of strength and honesty and what you needed to be in to be a chief of the village. That really went off well."
It's an illuminating tale from an English coach of unique experience. So what does the future hold for White? A move to the Japan might come next but further down the line, he has rather bigger goals. "I think in the long term my ambition is to be the England coach. If you look at Roy Hodgson, who has gone down similar routes internationally, he has managed to get himself into that position. That's a huge motivator for younger coaches like me making their way in the game.
"I'm English to the core and I don't think there can be a better job than leading your country into a FIFA international game." There's a long way to go. But having enjoyed success everywhere he has been and showing ambition to continue on an upward trajectory, you wouldn't bet against Gary White breaking the mould and doing just that.