Window winners
After watching Chelsea's 3-0 win over Newcastle at Stamford Bridge on Saturday, Adam Bate believes Jose Mourinho's transfer dealings in January have reshaped the Blues into a team that can be justifiably regarded as Premier League title favourites.
By Adam Bate
Last Updated: 22/02/14 1:17pm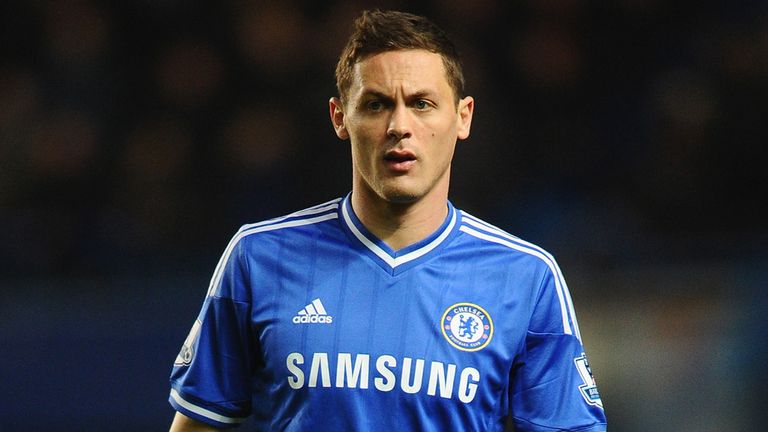 "Everything I say is mind games. Everything I do is mind games. Everything is mind games." Jose Mourinho's midweek admission regarding the reasons for his public proclamations confirmed the suspicions recently aired by Gary Neville - don't believe a word that the Chelsea manager says.
Styling Chelsea as the Little Horse of the Premier League title race is an overt and calculated attempt to downplay expectations. So absurd are Mourinho's claims, or should that be so successful in finding their intended target, that they have even prompted a response from that usually reluctant quote-provider Manuel Pellegrini.
The Manchester City coach has been so reserved in his press briefings that one can only pity the hardy souls who trudge to Carrington with newspaper inches to fill. But even the Chilean with the relaxed demeanour of a man unfazed by such matters could not ignore Mourinho's latest divergence from reality
"Little but very rich," Pellegrini told reporters in reference to Mourinho's horse analogy. "This is the team that has spent the most money in the last 10 years, the team that has spent most money this year and the team that spent the most money in the transfer window."
The mere notion of two clubs such as Manchester City and Chelsea arguing over spending is so difficult to swallow that it's enough to have you reaching for the lozenges. It feels a bit like David Cameron and Ed Miliband engaging in a verbal slanging match over which of the Oxford graduates has the better rags-to-riches story.
Bolstered
But Pellegrini has a point. Most notably regarding the most recent transfer window. For while Arsenal elected to loan only a 31-year-old Swede with a bad back and City baulked at the prospect of paying big for two Porto players, Chelsea significantly bolstered their squad in January.
As well as long-term prospect Kurt Zouma, Chelsea brought in Nemanja Matic and Mohamed Salah at a combined cost for the trio that exceeded the £43million mark. The money was recouped and then some thanks to the sales of Juan Mata and Kevin de Bruyne, adding to the sense that the emphasis was on the future. But Mourinho's canny piece of business could prove critical in deciding the destiny of the Premier League title this season too.
Matic had already shown his worth against Manchester City with a man of the match performance and continued where he left off with another assured display in the Eden Hazard-inspired 3-0 win against Newcastle on Saturday - his first Premier League start at Stamford Bridge.
John Obi Mikel has done a reliable job for Chelsea over the past eight seasons in the holding midfield role. But in Matic, the Blues now possess a player of similar physical presence - two inches taller, in fact - and with his crisp use of the ball, considerably more ambition in his passing.
The protection he offered the Chelsea defence on Saturday was evident to the eye and the statistics support that view. Matic made 10 tackles, more than anyone on the field with his combative style also highlighted by the 17 duels he won. Of the other players on the pitch, only Azpilicueta (11) won more than seven.
Chelsea v Newcastle
Player
Team
Tackles
Nemanja Matic
Chelsea
10
Cesar Azpilicueta
Chelsea
8
Willian
Chelsea
4
Mapou Yanga-Mbiwa
Newcastle
4
This activity was indicative of the ground he covered in those central zones for Chelsea, making life easy for veteran midfield partner Frank Lampard. The Premier League tracking data revealed that Matic was the only player on either side to cover more than 12 kilometres during the course of the game. This was the energy Mourinho has wanted to see in his midfield.
"I watched him play dozens and dozens of times because he plays in Portugal - a league I watch every weekend - and I knew he was ready to come to the Premier League," explained the Portuguese coach earlier this week. "That's why we signed him now, because we didn't want to lose him. The club did very well to sign him now."
In discussing both Matic and Salah, he added: "They are young players, hungry for success. Nemanja is 25 and Mohamed is 21, so I think you can see we are trying to build a team for the future. Matic has grown as a player during his time in Portugal and he has come back to this club as a fantastic all-round midfielder."
Salah was given his first run-out in a Chelsea shirt as he replaced Willian late on against Newcastle. In truth, it was a nervy debut from the Egypt international. Crowded out on his first driving run forwards, he then miscontrolled a simple pass before dragging a left-footed shot wide and squandering a one-on-one opportunity by hitting a bobbling effort straight at Tim Krul.
It was evidence of the rawness of a player who was used as an impact substitute for FC Basel for much of last season. But Mourinho's ambitions for Salah are clear. "I like the fact that he can play the same way our attacking players do, which is players with adaptability, to play right, left or behind the striker," he said in one interview last week, before adding: "He's young, he's fast, he's creative, he's enthusiastic."
In further comments, he made similar points. "He is a young, enthusiastic player with great pace and we have seen that he can score goals and create chances for his team-mates. We also looked at how hard he works for the team and decided that he would be a good player for Chelsea and for this league. He has the character and the ambition to make this move and to be a successful player for us."
The thrust of his remarks is obvious. This is a quick player suited to the demands of Mourinho's style of play. So while the slickness of touch was absent in this brief outing, the manager is unlikely to be too perturbed. The Premier League tracking data revealed that Salah had the highest average speed of any Chelsea player. All hail the anti-Mata.
The plan is clear and, for Mourinho, the plan is everything. "The only thing that is not mind games are the results." Right now the results are looking rather impressive. With Manchester City being held at Norwich, Chelsea are top of the Premier League and title favourites for the first time since August. The January tweaks look set to prove pivotal.