Soccer Saturday: Should Fulham have sacked Rene Meulensteen?
The Soccer Saturday panel give their verdict on Fulham's sacking of Rene Meulensteen.
Last Updated: 17/02/14 11:34am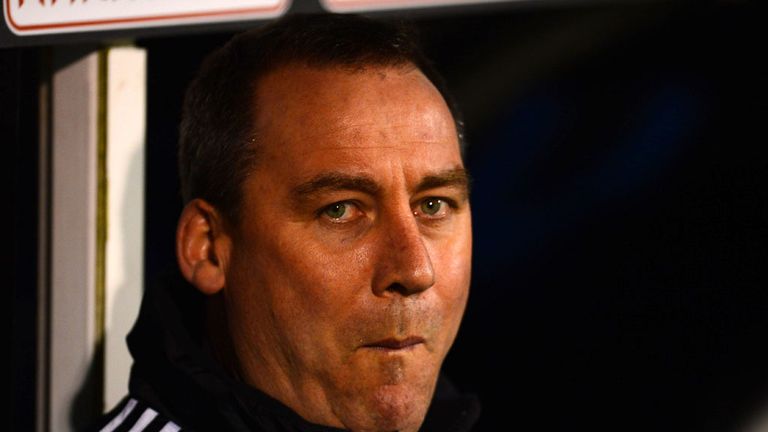 Meulensteen, the former Manchester United coach, told Sky Sports News that the club had panicked by relieving him of his duties after 75 days in charge.
Magath has been given an 18-month contract but has by chairman Shahid Khan made the right call in culling Meulensteen in favour of a newcomer with just 12 games remaining.
Here the Soccer Saturday panel of Paul Merson, Matt Le Tissier, Phil Thompson and Charlie Nicholas assess the bold move and Fulham's chances of survival in the Premier League.
Paul Merson
"It is so different from being a coach [to being a manager]. Brian Kidd was one of the best coaches about, but he went into management and Blackburn got relegated. He is still a great coach but it is so different. Did they panic? Only time will tell. If they stay up it wasn't a panic, if they don't.... The players he [Meulensteen] brought in have an excuse now. They can say, "I can because he was the manager". It is dangerous times for Fulham."
Phil Thompson
"Is this the new owner [Khan] coming in? Has he had a look at it and, not understanding football that much, thought, "I can do this, I can change it". He has not been in too long. He made his bed and he should have stood by Meulensteen. He does not understand football, he does not understand the way things get done. When you have been allowed to bring a whole host of players in, and you get to 12 games to go, in the position they are in, I think he should have stuck by him. I think it has been knee-jerk panic. They have got problems but they were there long before Meulensteen came in."
Charlie Nicholas
"What was the point in bringing in Alan Curbishley [as technical director]? You would have thought that if there was going to be a sacking he would be in position to take it [the manager's job]. I just don't see what the thinking is behind it [the appointment of Felix] because you have a man who is going to come here who is known as a very disciplined coach and I think he will set certain rules that a lot of the players will take three months to settle to and find out what they are about."
Matt Le Tissier
"It will be a good appointment if they stay up and they have a chance because they are only four points from safety at the moment. But they are a team in decline. They have had some very poor results since they beat West Ham on New Years' Day - their last win in the Premier League - and they have let in a lot of goals since then, at least two goals in every Premier League game since then. He has to do something to try to sure up that defence because it is the weak point of that team."