Down and out?
The stats suggest Cardiff City are just too 'nice' to win a relegation dogfight. Lover of the 'Beautiful Game' Daniel Storey says they don't make enough tackles and they don't put the boot in when it's required...
By Daniel Storey - @danielstorey85
Last Updated: 04/03/14 5:11pm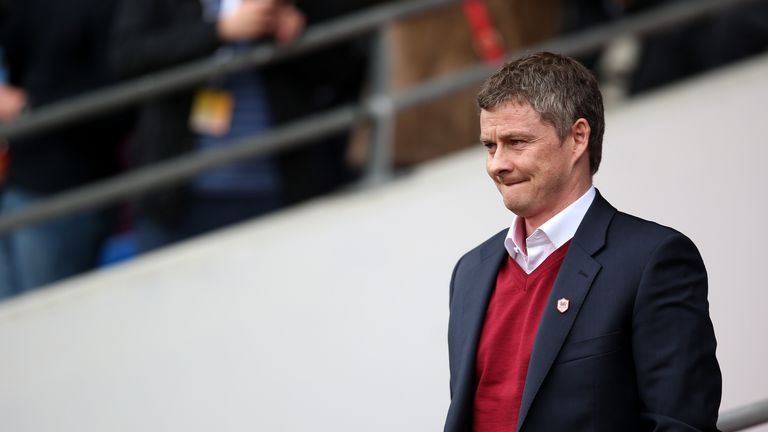 All of the traditional clichés in attempting to survive relegation are steeped in suggestions of aggression. This is a relegation 'dogfight' and 'battle', and clubs are considered to be 'fighting for their lives', hinting at the physical assault that is set to take place. The thought, in English football at least, is that a never-say-die attitude is the key to proving successful against the dreaded drop. When the going gets tough, the tough get going.
To an extent, that much is clearly true. Having a group of players inspired and motivated to jump through fire for club and manager is only ever likely to assist in the toughest situations. So much of football is won in the momentary - the split decisions about whether to shirk a tackle, track a man or take one for the team. An individual's instant decision could impact so significantly on the outcome of a match that courage and desire are not to be underestimated. There is obviously more than one way to skin a cat, but the impact of Tony Pulis at Crystal Palace demonstrates that commitment to the cause and defensive resolve can go some way to off-setting a lack of quality.
There is clearly a balance to be found, of course. Committing a large number of fouls and picking up multiple bookings (particularly early on in a match) threatens to impact negatively upon performance and, despite the cliché, it is obviously easier to play against ten men.
That said, a certain physicality is expected. Teams towards the bottom of a division are always likely to pick up more bookings and commit more fouls simply because they usually have less of the ball and are defending for longer periods of a match. It may surprise you to learn, therefore, that Cardiff City, second-bottom in the Premier League, are the least physical team, an antithesis of Palace's resurgence under Pulis.
The average number of bookings received by Premier League teams this season is 45, or 3.2 per game, and the average number of fouls per game committed is 11. It makes sense for us to also calculate the average figures for clubs from West Ham, in tenth, downwards - the 11 clubs that we could reasonably label as this season's 'strugglers', to give a more accurate representation of what figures we should expect from Cardiff. This works out at 45.3 bookings for the season and 11.4 fouls per game.
On both of these measures, Cardiff are falling far short of expectation. They have amassed fewer bookings than any other side with 34, and are one of seven teams yet to have a man sent off. Furthermore, the Welsh club have also committed fewer fouls than any other team, their average of 9.17 per game far less than the expectation of a struggling side.
Cardiff's lack of physicality is not just made obvious through bookings and fouls, but also by the number of tackles they make. Despite registering just 45.3% possession on average this season (less than 14 other clubs), the club's players have attempted and won comfortably the lowest number of tackles in the Premier League. Their total of 337 tackles won across 28 league games (12 average) is 126 fewer (or 27% less) than Crystal Palace - that is the mentality that Tony Pulis has installed.
What's worse for Cardiff, they are getting less physical under Ole Gunnar Solskjaer. In the Norwegian's eight league matches in charge, Cardiff players have fouled at a rate of just 7.4 per game and have taken just four points from such games. In their woeful 4-0 home defeat against Hull, Cardiff won just eight tackles in 90 minutes. This is a clear case of going down without a fight.
This approach simply isn't working. Cardiff are seemingly limping towards relegation without the players demonstrating that they are willing to match their opponents' physicality in a bid to grind out much-needed results. Perhaps that simply reflects the persona of their new manager, but it is a strategy that is doomed to fail.
A version of this article first appeared on Football365