Rooney's challenge
Manchester United's goalscoring genius shows off his skills but can he beat team-mates Michael Carrick and Juan Mata in a battle for precision...?
Last Updated: 24/03/14 12:40pm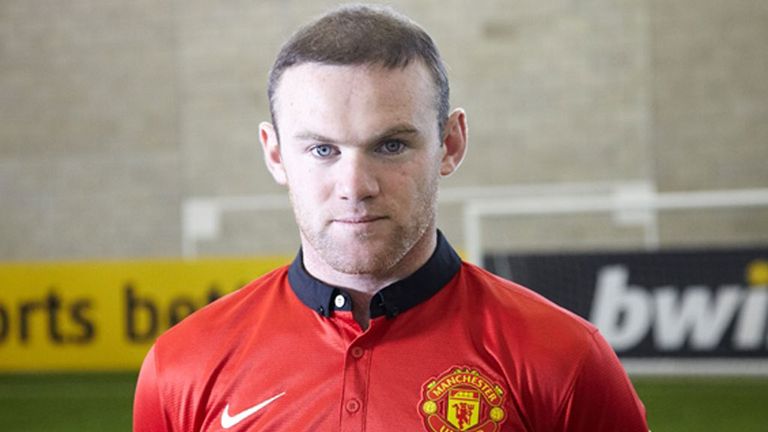 Fresh from his stunning goal at West Ham United on Saturday Night Football, Manchester United striker Wayne Rooney has delivered another impressive display.
The England international was the fifth player from his club to take on the bwin corner kick challenge and, although he could not quite match the huge totals posted by team-mates Michael Carrick and Juan Mata, he showed why he is a superstar.
Rooney got off to a flying start, finding the maximum 75 points with his first attempt. Knowing that Mata had set an intimidating 200-point target, the forward then decided to go for broke - constantly targeting the tiny 75-point net.
Following several agonisingly close attempts, Rooney had to settle for 120 points and third place behind Carrick (150 points) and challenge leader Mata. A smiling Rooney was a touch disappointed, but joked of his relief at beating Old Trafford goalkeeper David De Gea.
After completing the challenge, Rooney, who will hope to take his good form into Tuesday's Manchester derby - which is live on Sky Sports 1HD and 3D, spoke exclusively to bwin and began by singing the praises of Mata.
He said: "He is a fantastic player, experienced in the Premier League and you can see his qualities. He creates goals, he scores goals and he is a very nice person, too."
Rooney also spoke of his love for boxing and named Floyd Mayweather Jr as his favourite non-football sportsperson.
Rooney said: "He is unbeaten and he is so dedicated to being the best at the job, so I think he is the sportsman I admire most. I like golf, too, but, when I have got a bit of spare time, I will do a bit of boxing and really enjoy it."
Meanwhile, despite being one of Manchester United and England's most complete football players, Rooney is still humble about his talent, giving credit to the attributes of players around him.
He said: "There are a lot of players with more skill than I have, but most of all I would love to have the pace of Antonio Valencia."
For all the latest betting tips and news follow @bwin or visit www.facebook.com/bwin