Sky Sports News wants to hear your views on key issues impacting grassroots football
By Chris Harvey
Last Updated: 25/03/14 9:11am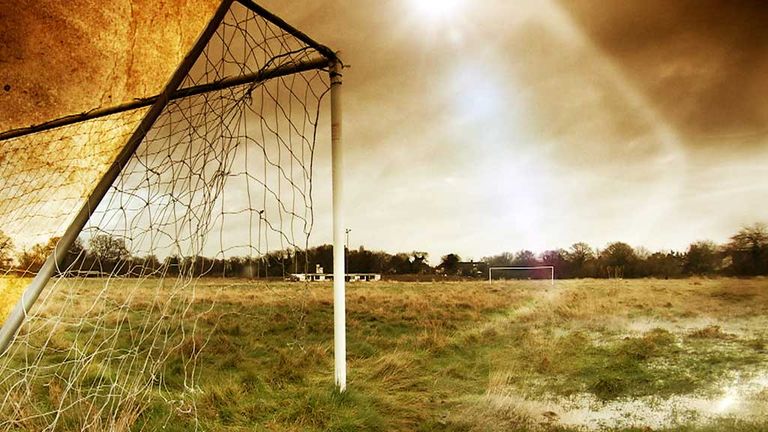 A recent Sky Sports News survey examining the state of grassroots football in the UK revealed that sub-standard facilities and a lack of funding are killing the game.
With poor quality pitches and a lack of provisions from local authorities among the key issues highlighted, we would like to hear from you if sky-high pitch hire has caused problems for your club. Can your team afford to carry on or have the financial demands of keeping your side running become too much to bear?
Get in touch with us via email – u2us@skysports.com - or leave your comments at the foot of the article.
Over the next few weeks, Sky Sports News will be running a series of features looking at the problems facing the grassroots game while looking at those struggling to keep our national sport going.
This weekend we highlight the volunteers struggling to keep the game afloat. Has your coach, manager, groundsman or even a local referee gone the extra mile simply for the love of the game? If you know anyone who simply eats, sleeps and breathes football then we would like to hear from you.
We'll also be looking at whether alternative forms of football are the future for the game. Could rule tweaks be the answer? What about roll-on roll-off substitutions or shorter matches? Is there a space for business leagues run on evenings rather than weekends?
Many who completed our survey stated they had given up playing 11-a-side football at a relatively young age but do you know any golden oldies still playing the game? Could the introduction of a veterans' league in your area give you a reason to pull on your boots again.
And do the petty rules of your local FA impact your team? Do you receive fines for not declaring results on time? Is there a silly system with paying fines or match fees?
Send us your views by completing the feedback form at the foot of the page. We will publish the best comments while you can also get in touch with Sky Sports News via email – u2us@skysports.com