Crystal Palace defeat exposes Chelsea weakness and suggests Jose Mourinho's title pessimism was no bluff
A John Terry own goal saw Crystal Palace pull off an unlikely win over Chelsea at Selhurst Park on Saturday to dent the title hopes of Jose Mourinho's side. Adam Bate looks at some of the issues likely to see Chelsea fall short in the race for the crown... and prove Mourinho right.
By Adam Bate
Last Updated: 30/03/14 12:40pm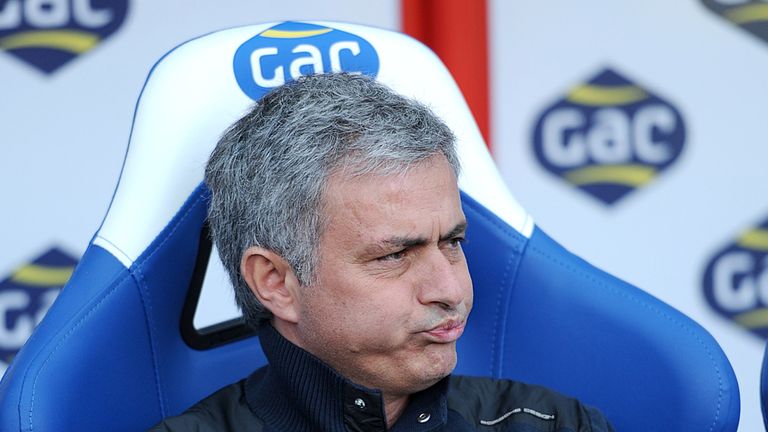 "We depend too much on other results," said Jose Mourinho after Chelsea's 1-0 defeat at Crystal Palace on Saturday. "When you depend a little it's possible, when you depend a lot, I don't think it's possible. We depend now too much. I don't think now we can win the league."
It's nothing new to hear Mourinho talk this way. He's been downplaying his team's chances all season. The difference is that people are now starting to believe him. After struggling to show the incision needed against a resilient Palace at Selhurst Park, perhaps it wasn't a bluff after all.
With Chelsea now third favourites to win the Premier League title, we take a look at some of the reasons why Mourinho's men came up short on Saturday and also risk doing so come the end of an eventful season…
Small teams
A key reason for the conviction held among the wider public regarding Chelsea's title ambitions has been their unerring form in the biggest games. The Blues have beaten every top half team they've faced at Stamford Bridge and are unbeaten both home and away against their title rivals. Curiously, the difficulties have come against the weaker sides.
West Ham and West Brom are the only teams to come away with any points from the Bridge this season. Indeed, the Baggies are the only team Chelsea have failed to beat in the Premier League. Meanwhile, Stoke, Aston Villa and Crystal Palace have all beaten Mourinho's side. With the notable exception of Arsenal, a failure to punish teams when on top has been a feature of the campaign.
Striker issues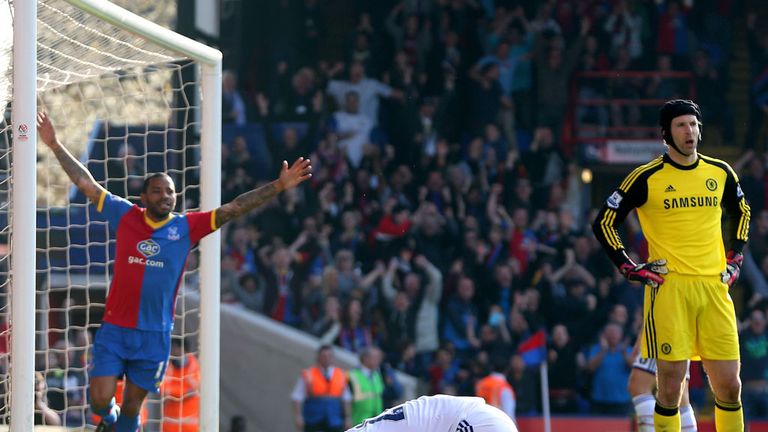 Much of that can be attributed to Chelsea's issues in attack. "Mourinho over the past four or five months has been saying that they're not quite there," said Sky Sports pundit Gary Neville at the weekend. "The centre-forward area is the problem and it's costing them that they just can't quite get the goals in the really tight games."
Samuel Eto'o has made a significant contribution since Christmas with important goals against Liverpool, Manchester United, Tottenham and Arsenal. But there were also runs of both five and eight games without a goal in that period from the now 33-year-old striker. A reliable heavy scorer in the mould of Sergio Aguero or Luis Suarez has been missing.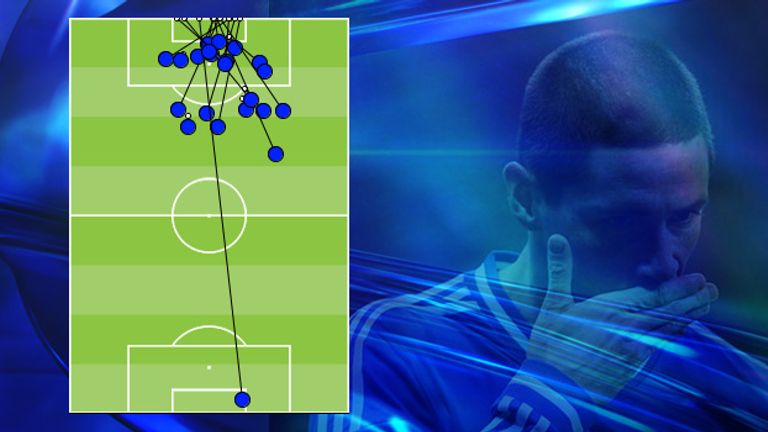 With Eto'o injured, the onus has been on Fernando Torres to step up from the bench and fill the breach. However, the Spaniard could only deliver an inauspicious performance against Palace. In fact, the most memorable aspect of his contribution on Saturday came after latching onto a Stuart O'Keefe backpass only to turn away from goal before scooping a tame effort over the bar.
Asked about Torres' display, Mourinho said: "I prefer not to. I like to analyse individual performances when I can say phenomenal performance." Despite Chelsea racking up an impressive 21 shots at goal against Palace, Julian Speroni had just two efforts to deal with. It spoke volumes for the away side's sloppiness in front of goal and added considerable weight to the notion that Chelsea are a clinical striker away from real success.
Width from full-back
While there is little that Mourinho can do to address Chelsea's striker conundrum mid-season, there are other areas of frustration. Wastefulness from full-back proved a problem on Saturday. Cesar Azpilicueta created one excellent opportunity from left-back but saw little of the ball in comparison with Branislav Ivanovic on the right – and that was an issue for Chelsea.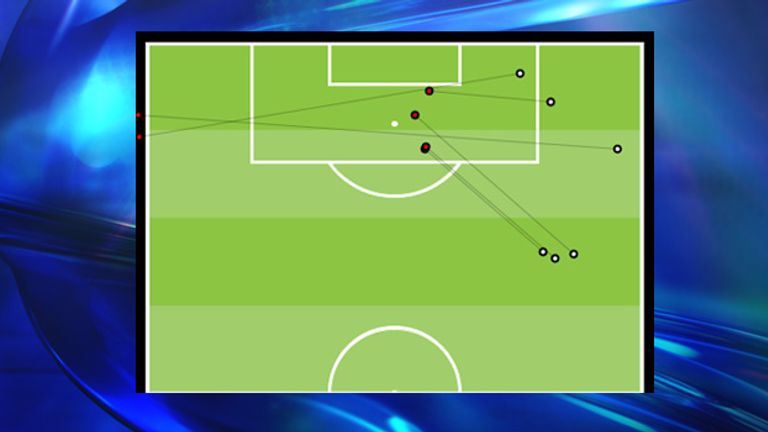 Ivanovic has been something of a revelation in belying his build to prove an effective outlet at full-back, but this was not his finest outing. He often found himself in space as Yannick Bolasie failed to track back, but failed to take advantage of this opportunity – completing none of his frequently wayward crosses.
Although Ivanovic remains a robust option, if Chelsea are to break down teams on a more regular basis, there must be a temptation to restore Ashley Cole and switch Azpilicueta back to right-back when the England man is fit once again.
Squad strength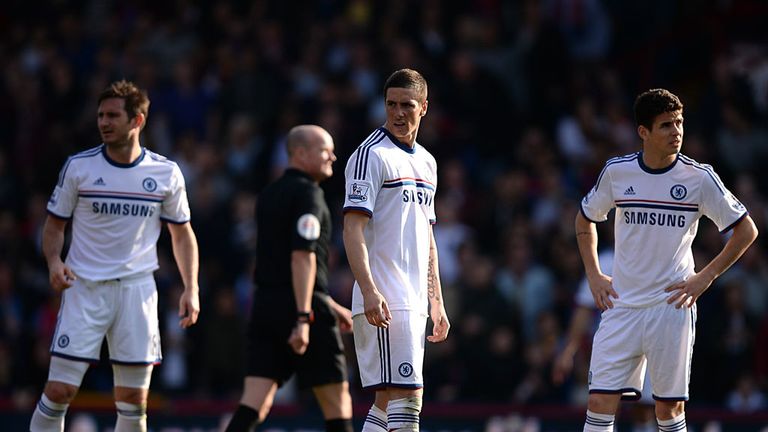 Of course, Cole's current unavailability highlights an unusual problem afflicting Chelsea at present – a lack of squad depth. Tomas Kalas was the only defender on the bench at Selhurst Park, while one wonders whether Mourinho was completely comfortable in throwing on newcomer Mohamed Salah at such a crucial juncture of the season as he was obviously trying to save Willian for Wednesday's clash with PSG.
Belief
"Their spirit and desire was stronger," said Mourinho after the game. The Chelsea boss has done a fine job of taking the pressure off his players this season. But those actions might just prove a double-edged sword. After all, given his comments, he can hardly blame his team if they now lack the utter conviction required to come through those tough moments and win the title. Chelsea are still in it, but as Mourinho told us all along, it seems likely they won't quite have enough to go all the way.