Cristiano Ronaldo & Frank Lampard on brink of Champions League royalty with Real Madrid & Chelsea
The elite group of players who have made at least 100 appearances in the Champions League will grow to 20 or more this week as Cristiano Ronaldo and Frank Lampard stand on 99 games
By Peter Fraser - Follow on Twitter @SkySportsPeteF
Last Updated: 02/04/14 12:03am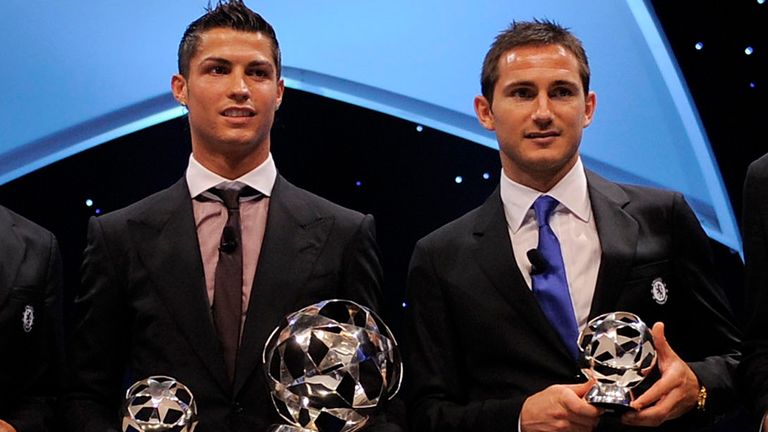 Monte Carlo. It was on a stage at the Grimaldi Forum where Cristiano Ronaldo and Frank Lampard stood in August 2008. Perhaps Ibiza, Las Vegas or Dubai would be more on trend with the modern footballer but Monaco is more appropriately glamorous.
Lampard and Ronaldo had just been named as the UEFA Champions League's best midfielder and forward, respectively, from the previous campaign's competition. They were flanked by Lampard's Chelsea colleagues, John Terry – as the best defender – and Petr Cech – as the best goalkeeper.
That meeting was three months after the Champions League final between Ronaldo's Manchester United and Lampard's Chelsea in Moscow's rain. Ronaldo had opened the scoring in that game before Lampard equalised. The latter would go on to famously prove to be the winner that late night in Russia, despite missing his penalty in the eventual shootout, but it all gives indication of how the two players' careers have intertwined.
Who knows? If Jose Mourinho had got his way during his time as manager at Real Madrid, Lampard may even have been lining up as a team-mate of Ronaldo when the Bernabeu giants host Borussia Dortmund on Wednesday in the Champions League quarter-finals. Instead, though, Lampard will be with his Chelsea squad-mates in France when they visit Paris Saint-Germain.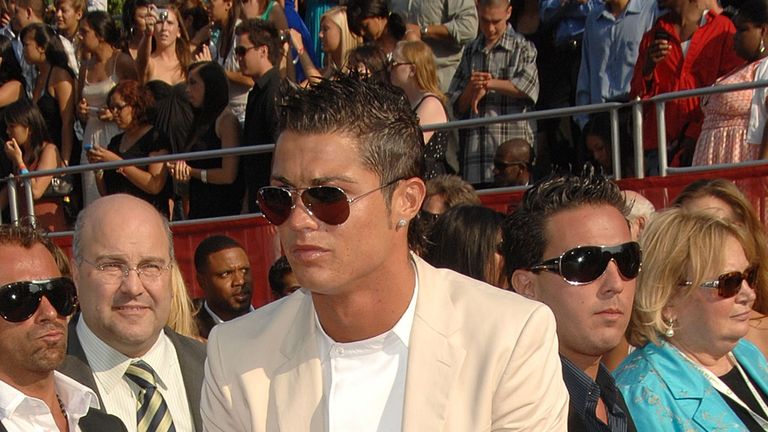 In their similar ways, Englishman Lampard and Portuguese Ronaldo have personified the 21st Century footballer. Off the field, they have attracted the metrosexual, poster-boy reputation but it is for their on-field talent, from Monaco to Moscow, that they are rightly held in the highest acclaim.
At 35 years of age, Lampard is six years older and is in the twilight of his playing days. Like Ronaldo, he has three Premier League titles, two League Cups, and one each of a Champions League winners and runners-up medal. Lampard can also boast four FA Cups to Ronaldo's one while the former has a Europa League title to his name, too. 
But Ronaldo has of course twice been voted the best player in the world during his career, firstly in that same year of 2008. The closest Lampard has come to such acclaim was as the runner-up to Ronaldinho in the European Ballon d'Or in 2005. Since leaving United for Real in 2009 as the most expensive player on the planet, Ronaldo has also gone on to win La Liga and a Copa del Rey.
Lampard and Ronaldo were involved in many Premier League battles as Chelsea and United competed for top-flight titles in the mid-to-late 2000s and at international level – where both men are centurions for their country - they have as well had their share of classic contests. It was unforgettably Ronaldo's Portugal who eliminated England at the 2004 European Championship, wink et al, and then at the 2006 World Cup in defeats which have ultimately come to define the 'golden generation' of Lampard's Three Lions career.
It is as a result fitting the pair could reach 100 Champions League appearances on the same day – 2nd April, 2014.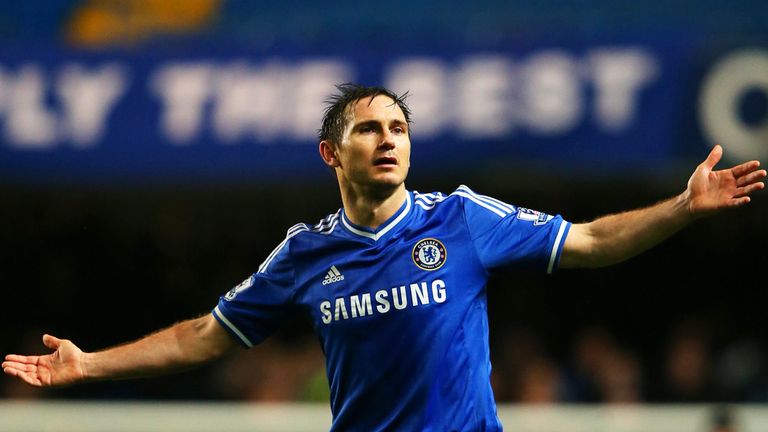 Ahead of their club's midweek European games, both Lampard and Ronaldo have currently played in 99 matches in the European Cup. Reaching 100 matches will be an achievement of great respect and will see the duo join some of the greatest players to have ever played the game. Raul (142), Ryan Giggs (140), Xavi (140), Iker Casillas (134) and Clarence Seedorf (125) make up the current top five but the Champions League 100 club also includes the likes of Roberto Carlos, Paul Scholes, Thierry Henry, Paolo Maldini, David Beckham and Luis Figo among other icons. Lampard's Chelsea team-mate, Cech – who has been consistently considered among the best goalkeepers in the world for several years, also reached 100 appearances in the second leg of this season's last 16 win over Galatasaray.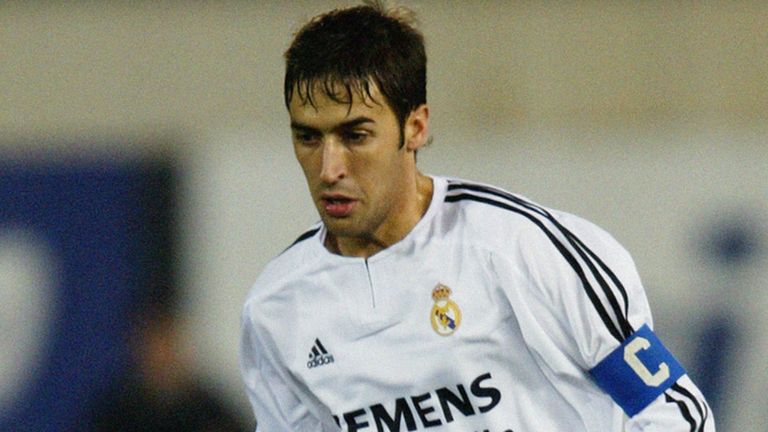 That Ronaldo and Lampard are on the brink of joining that category says much about their careers. 
At just 29, Ronaldo will surely go on to one day become the player with the most appearances in Champions League history. It will be yet another landmark for the current worldwide Ballon d'Or, who would be an even greater phenomenon of his generation were it not for the existence of Lionel Messi. 
Cristiano Ronaldo
Champions League
Games Played
99
Games Won
58
Games Drawn
23
Games Lost
18
Win %
58.59%
Goals
63
Assists
19
Yellows
12
Reds
0
Ronaldo's theatrics (type Frank Lampard vs Cristiano Ronaldo into your internet search engine) and sometimes selfish behaviour on the field may sometimes rankle with lovers of the 'Beautiful Game'. Indeed, Real fans have recently been booing their No.7 as a target of their frustrations at back-to-back defeats by Barcelona and Sevilla. But the former United man is the glitz and also encapsulates the lethal power, speed and accuracy of the footballing prototype in 2014. He has won 58.6 per cent of his 99 Champions League games to date and has scored an incredible 63 (yes, 63) goals while also contributing 19 assists.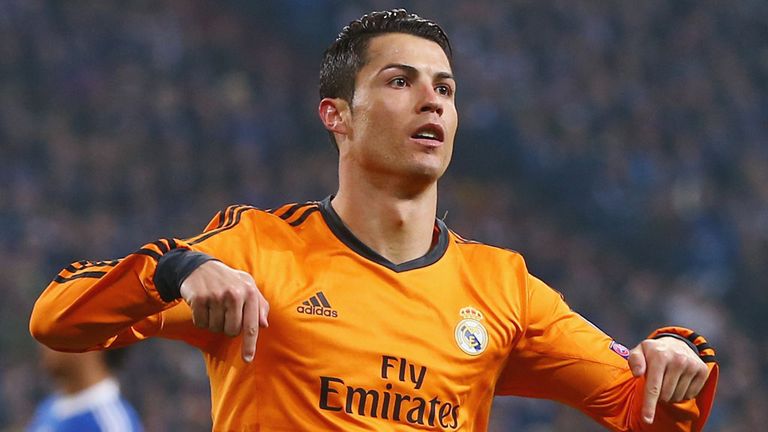 That, though, should not take away from Lampard's achievements. Despite his age, the former West Ham United youngster did not make his Champions League debut with Chelsea until 2003 – one year after Ronaldo had first stepped into the same competition with his first professional club, Sporting. He has since gone on to a winning record of slightly less than Ronaldo at 47.5% and he has scored only 23 goals. But the Englishman can point to more goal assists than Ronaldo with 21. 
Lampard may yet have to wait for Chelsea's second leg against PSG for his 100th Champions League appearance, given he played the first 56 minutes of his club's devastating defeat by Crystal Palace in the Premier League last weekend during Ramires' suspension, and he may not be held in the same opulent acclaim as Ronaldo, but his effectiveness, dedication and discipline marks as a player of huge talent which should never be understated.
Frank Lampard
Champions League
Games Played
99
Games Won
47
Games Drawn
32
Games Lost
20
Win %
47.47%
Goals
23
Assists
21
Yellows
11
Reds
1
Being set to become a member of the 100 club also personifies much about Lampard's consistency and fitness to play for a top club at the peak level for so many years. Think of some of the players who are not Champions League centurions – Zinedine Zidane and Alessandro Del Piero to name just a couple for starters.
Lampard perhaps lacks the technical brilliance of Ronaldo and obviously plays in a different position but he still exudes that innate gift for footballing superman acts when it matters most. His better days may be behind him but the sight of him arriving with a perfectly-timed run or hitting a long-range shot into the corner of a goal net was a microcosm of football in the Noughties. Such have been some of his Roy of the Rovers performances, he has helped Chelsea to six semi-finals, going on to gloriously win the 2012 final against Bayern Munich in the German giants' own Allianz Arena with a performance among his team's men of the match on the night.
That, finally, is what sums up both Lampard and Ronaldo – they are sporting heroes. They deserve all the praise they have achieved and becoming members of the Champions League 100 club will be the latest accolade of recognition.