Summer plans
Ray Parlour believes winning the FA Cup would ensure Arsenal a successful season even if they do not finish fourth but he still thinks his former boss, Arsene Wenger, needs to 'push the boat out' in the transfer window. We spoke to Parlour before the weekend's semi-final win over Wigan...
By Peter Fraser - Follow me on Twitter @PeteFraser_
Last Updated: 14/04/14 8:35am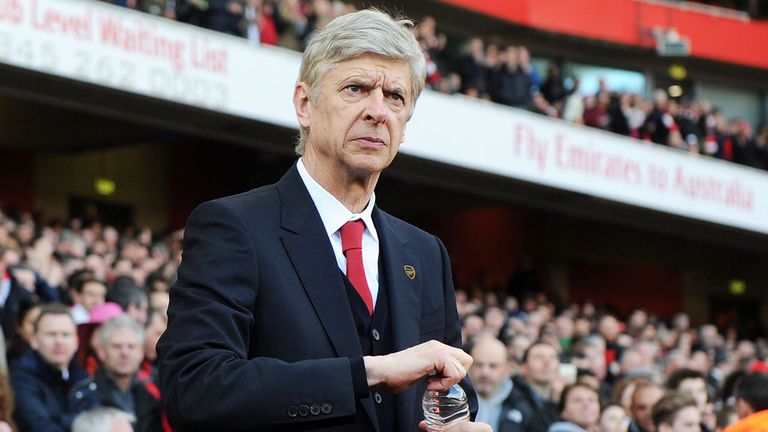 FA Cup or fourth place?
"I would rather win the FA Cup. It is another trophy to win which goes down in history. No disrespect, fourth place is very important, we all know that, in terms of financially and attracting players. But I still think, every single season, if I was a player, and someone asked me, 'what did you achieve in your career?' and I said that I came fourth eight times running, I do not think that is great. I would rather say I won the FA Cup in 2014. I think the FA Cup is much more important, especially after the nine-year drought without a trophy."
Goalkeeper
"Wojciech Szczesny has got better. He had that dodgy spell when they left him out and Lukasz Fabianski came in. But Fabianski looks like he is going to walk away at the end of the season so I think they have really got to look at that position. You have got to have two really good goalkeepers all the way through the season. Szczesny is still a young goalkeeper and will still improve. He is the No.1 at the moment but I am sure Wenger will be looking at another goalkeeper in the summer to put pressure on Szczesny."
Defence
"Per Mertesacker and, before he got injured, Laurent Koscielny have been excellent. They had their problems in a few games but I think they have got a good understanding. The concern would be that they have struggled against all of the top-four teams and that bit of extra quality. But other than that they have been much more solid. Mertesacker has really improved this season. I think Kieran Gibbs has also really improved. Arsenal missed him against Everton."
Midfield
"I still think they need that holding midfielder who is going to dictate the play and break things up. Mathieu Flamini and Mikel Arteta are getting that bit older. I think Wenger will look in the market for a midfielder in a similar style to Nemanja Matic, who Chelsea bought in January. Ramsey was having the season of his life before he was injured. We also know how good a quality player Jack Wilshere is. He just needs a season without injuries. We have not seen the best of Mesut Ozil yet and I certainly think he will get better next season."
Striker
"Everybody can look and say, 'where is the competition for Olivier Giroud?'. He is bang out of form at the moment and there is no real forward who can come in and step in to his shoes to do the same job. I think Wenger must have thought he had more or less signed Luis Suarez last summer and something went wrong. I hope Wenger stays and we will see what happens with his contract but I think it is going to be a massive transfer window in the summer and Arsenal have to go and push the boat out."
The Captain
"Thomas Vermaelen has got a great attitude. He will have been frustrated that he was not playing [earlier in the season] but Mertesacker and Koscielny were playing so well. [Arsenal assistant manager] Steve Bould has said to me, Vermaelen, in training, has been excellent with the right attitude and trying to help other players. Ideally, you want your captain to play every game but other players have stepped up and been captain this season. Maybe Wenger will look at it next season and think who will be his main men and his back four and maybe he will change it. Maybe Vermaelen will move on anyway, because he has not been playing."
Williamhill.com are an Official Supporter of the FA Cup.